May 12, 2017
Theatre 503 is, by any standards, a small theatre.  Situated over a pub on London's Battersea Park Road, it seats around 60 in a space perhaps best described as "intense".  Yet in recent years the theatre has won itself a reputation – and numerous awards – for its fearless championing of new writers and new writing.  It's a mini-miracle.

Audiences do not turn up at Theatre 503 expecting luxury.  However, Executive Director Andrew Shepherd is always looking out for ways to improve the viewing experience.  With significant restrictions on both space and money it is always going to take some serious imagination.  Happily, that's one thing theatre people have definitely got in abundance!
So, a plan was hatched for some ingenious re-modelling of the auditorium tiers.  The proposal was professionally drawn up and everyone concerned either gave their time or worked at cost.  The result? A subtly-altered auditorium where the leg room and safety have been improved yet the character remains unchanged.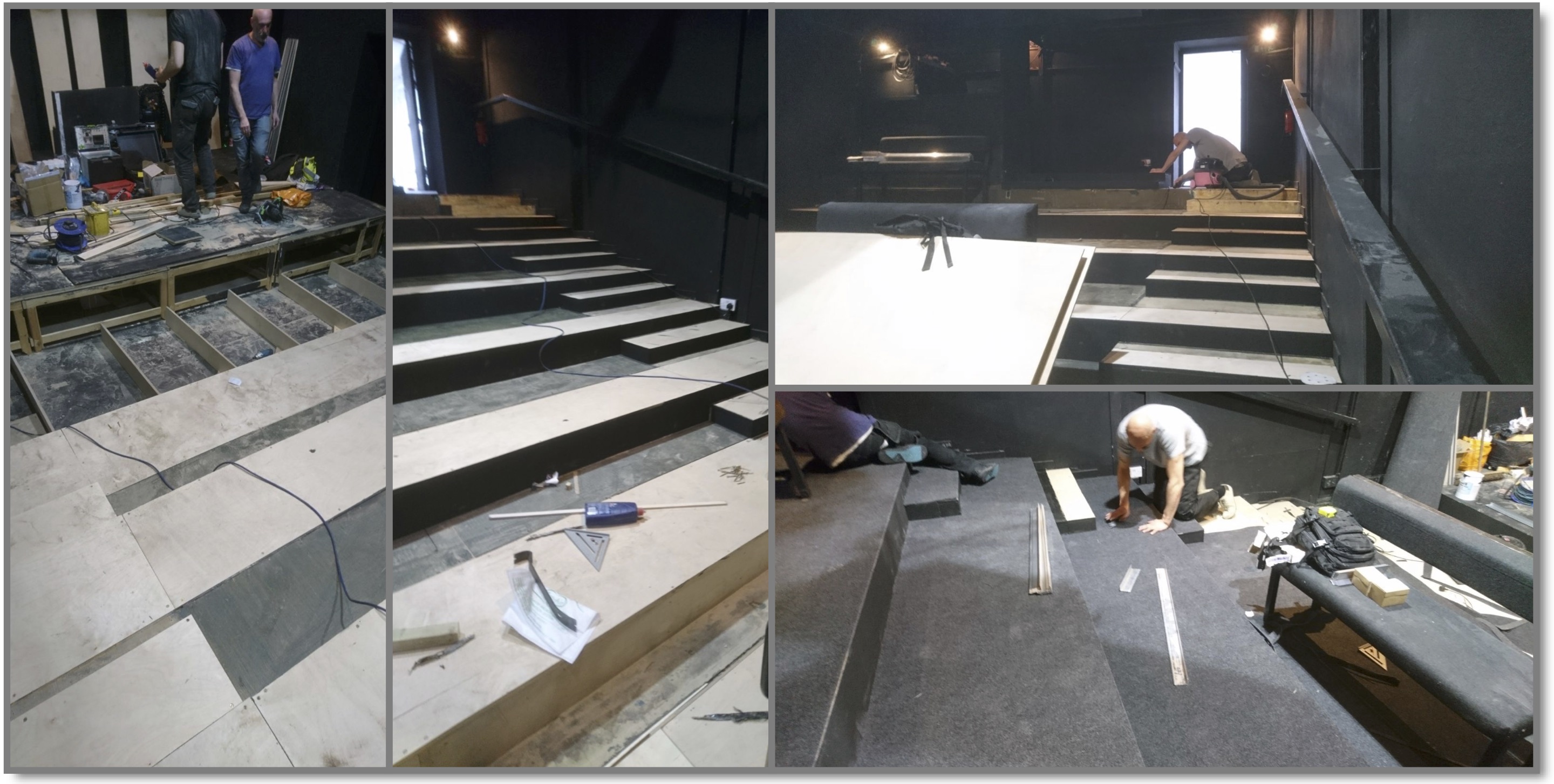 Stage Solutions was asked to do the carpentry and fitting.  We were delighted to do this and a veritable "surgical strike" of activity ensued: tiers and aisle treads were extended, new carpet laid and new aisle nosings fixed.  And all in time for the new show "No Place For A Woman".

"Everyone is thrilled", said Andrew Shepherd of the new tiers and, as if to prove it, he continued "and they've already been referenced in a 5-star review."
We're always delighted when customers are happy with our work but to get a mention in a theatre review is a rare honour indeed!