January 7, 2016
Are you looking to hire 30,000 chairs?  Or do you just want to buy a single patio set?  In either case, Melton Mowbray-based BE Event Hire can look after you.  Their range of work takes them from royal palaces to schools, from cruise ships to rock festivals.  And one of their stalwart hire lines is the Steeldeck staging they bought from us almost two decades ago.
"With such a huge range of work, it's vital to have a stage we can build to the size and shape required for each job" says BE's Margaret Adams, adding "We've been able to rely on our stock of Steeldeck for so long now that it's hard to imagine life without it."
Margaret kindly sent us some pictures of the staging decks in action. It's a tiny selection but it neatly demonstrates the range of work.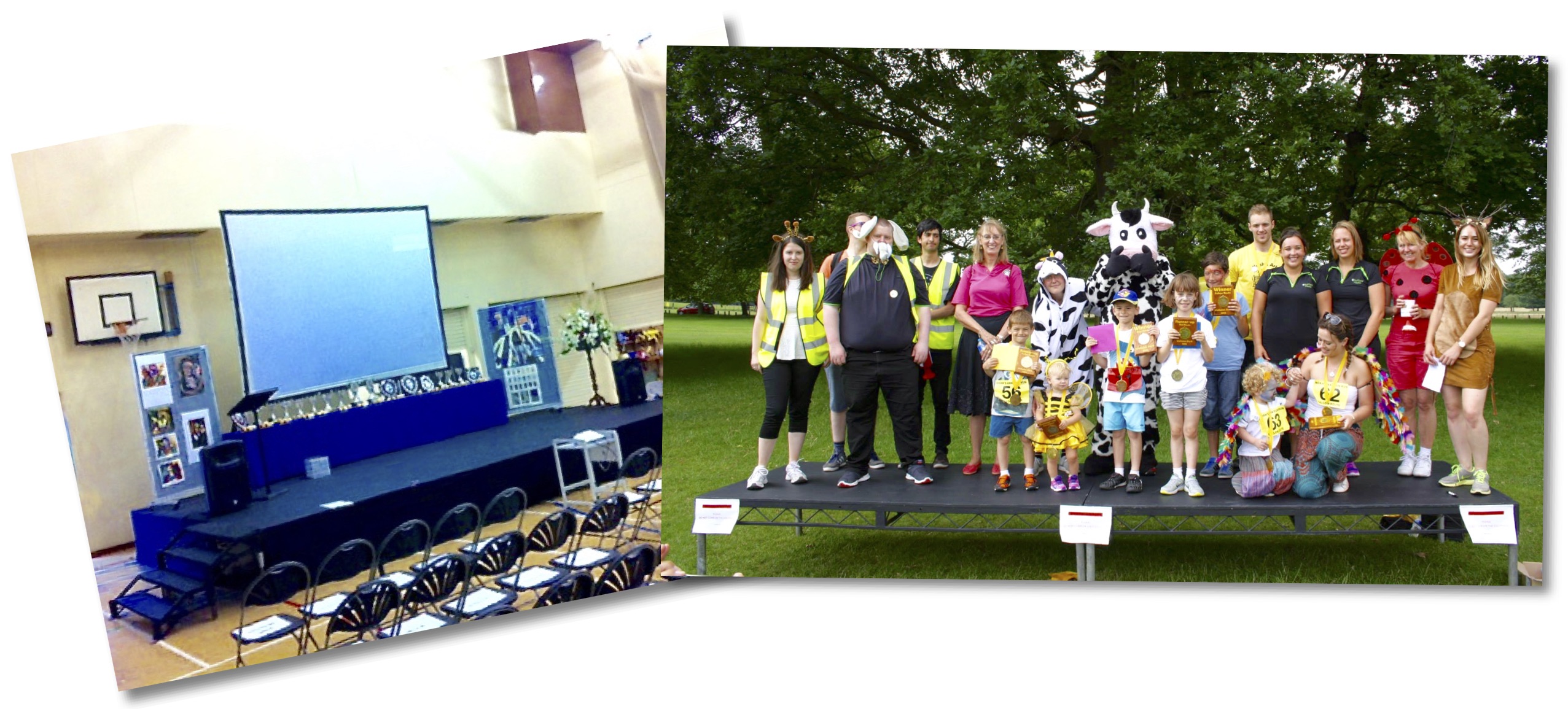 Prize-giving at Moat Community College, Leicester and a Children's Fun Run in Wollaton Park, Nottingham.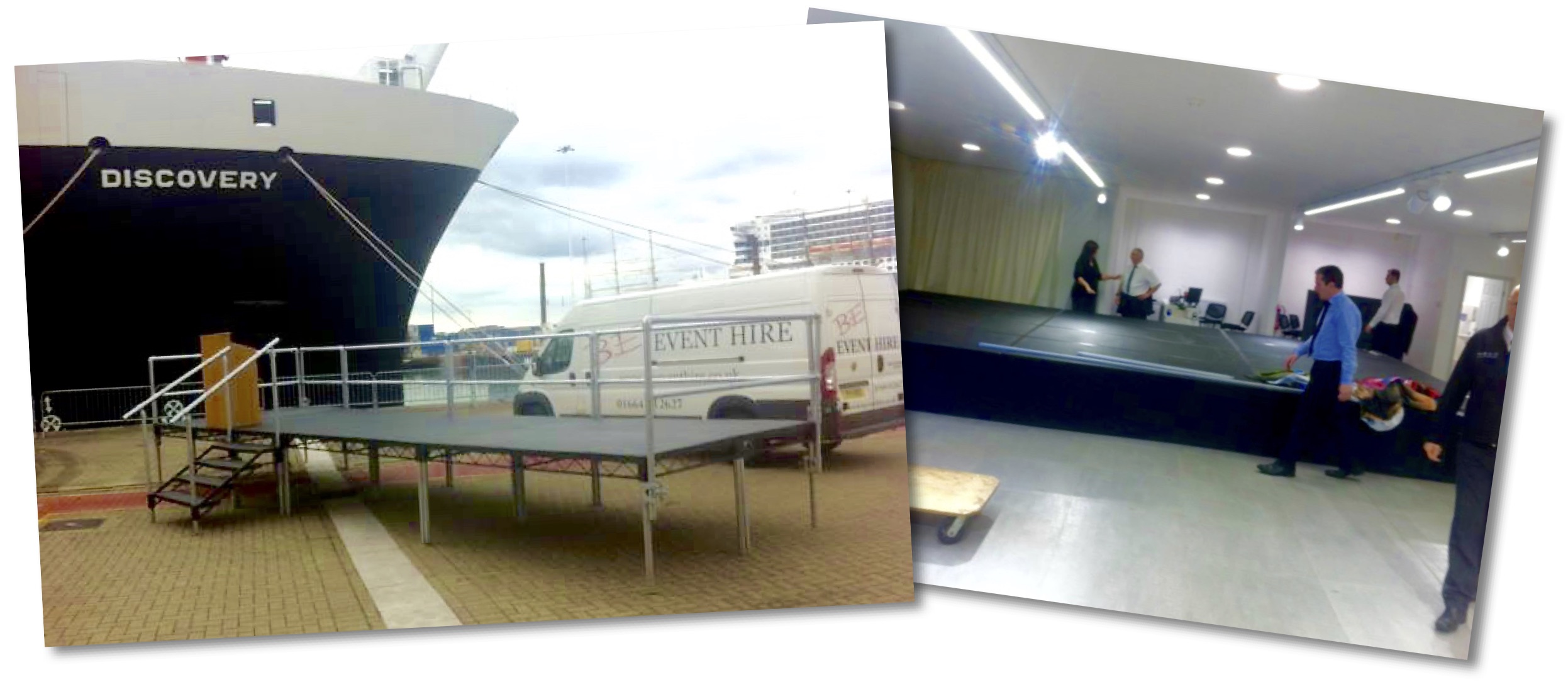 The launch of the RRS Discovery, at £75m the newest addition to the UK's fleet of research vessels, built to support world-leading marine research everywhere from tropical seas to polar oceans.  And then a rather different launch – a new model at Beechwood Mazda in Derby!
It's always good to hear that our kit is still in use after so many years – even better when the customer is coming back to ask for more.
Stage Solutions supplies Steeldeck 7.5 in both metric and imperial configurations and there is a whole host of accessories from handrail and treads to multi-coupliers and bolt-on corner posts.
If you would like to hear more about our Steeldeck 7.5 or any of our other modular staging product or our bespoke audience tiering then please feel free to contact one off our team here at Stage Solutions info@stagesolutions.uk.com  01634 831719