July 20, 2017
Seating tiers fixed and modular manufacture and installation
Seating tiers come in all shapes and sizes and are used widely in many types of venues cinema's,Theatre's, Lecture Hall's and Concert venue's to name but a few. Stage Solutions has built them all over the years and we like to work closely with the Seating companies, Architects,Designers and Constructions  companies to deliver the best results.
It's not hard to work out that we build a lot of stages.  But do you know how many seating tier structures we build?  And how many different types?
We have  divided them into four general categories.
Modular
Demountable tier structures often require the most space-efficient seating.
But sometimes a better quality auditorium seat is preferred.
We can accommodate this while offering the greatest versatility.
Seating tiers fixed and modular manufacture and installation
Contact us with your ideas info@stagesolutions.uk.com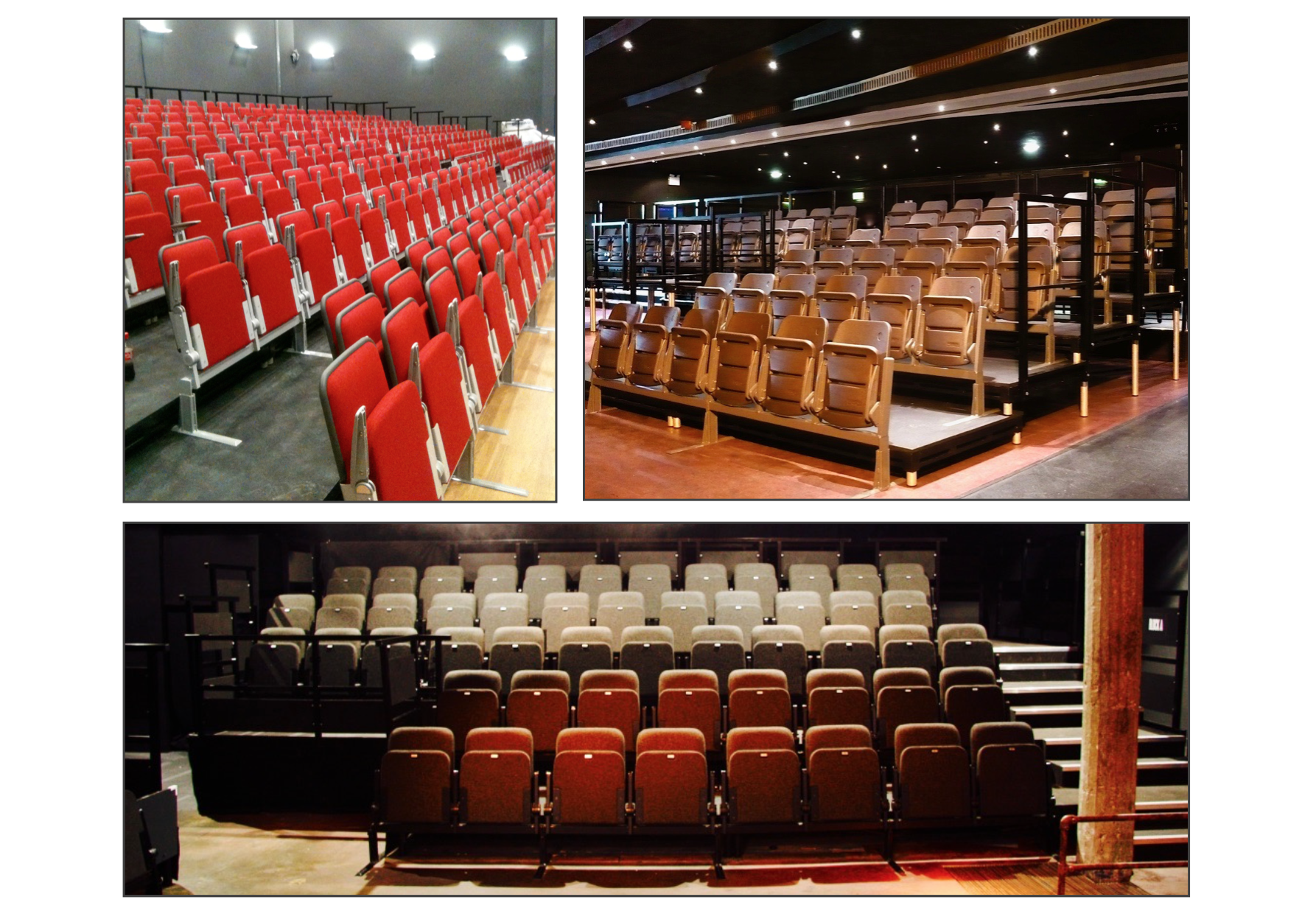 Free-Standing
Stage Solutions designed and built a free-standing tier structure at Regent Street Cinema.
This tier also incorporates curving tiers.
Great care was taken throughout as this is a Grade II listed building.
We liaised closely with seating manufacturers Race to ensure a good fit.
Seating tiers fixed and modular manufacture and installation
If you have a brief why not contact us 01634 831719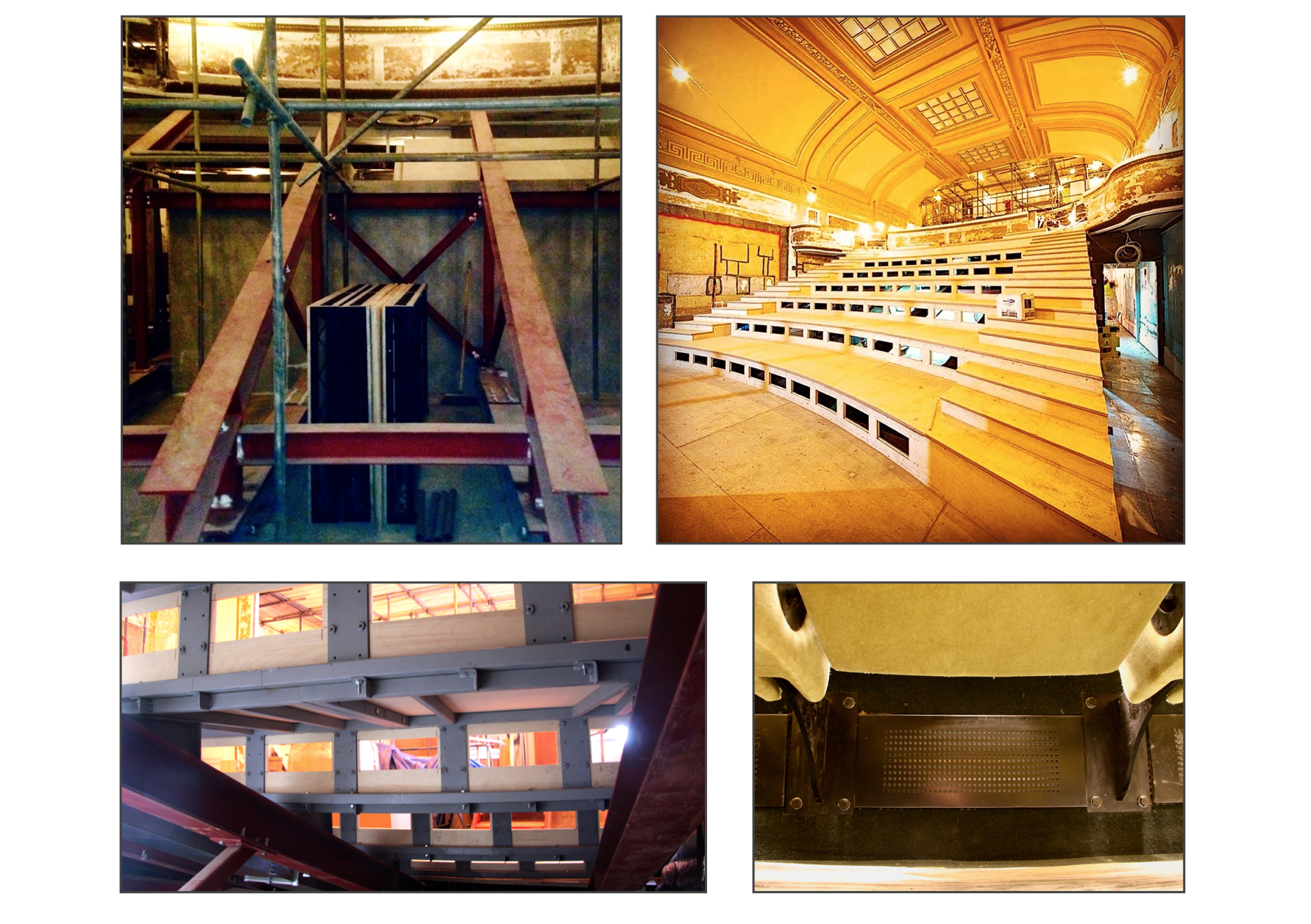 Overlaid
The upper balcony at Wexford Opera House (top), was on a steeply sloped curve.
The tiers at Mansfield College, Oxford (lower left) were built on angled concrete.
Finally, the balcony at Regent Street Cinema needed to be completely re-made.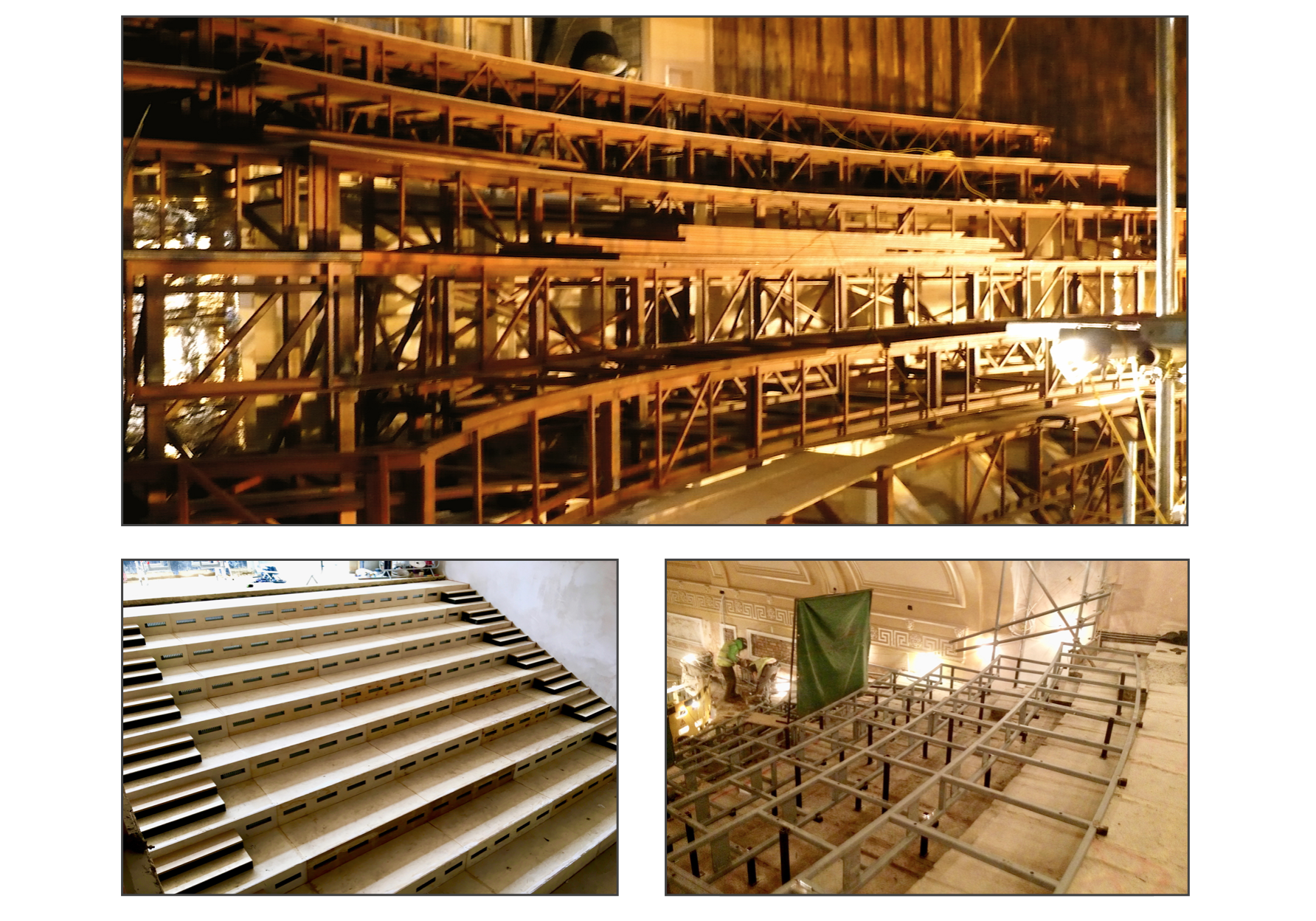 Wall-to-wall
The Barn Theatre and The Tower Cinema were both built quickly and efficiently.
Most of the work is done in the workshop so time on site is kept to a minimum.
We still scribe everything in to the walls and can install the surface finishes too.
Stage Solutions offer an à la carte selection of seating tier services: design, construction, installation, finishes and even fixing the seats themselves.
Stage Solutions would love to hear about your project. Contact us info@stagesolutions.uk.com