August 18, 2015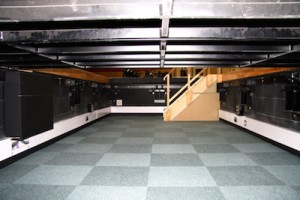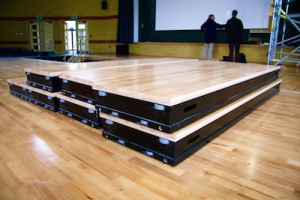 We first installed an orchestra pit cover at Lytchett Minster School back in 2003.  When the performing arts block burned down in 2012 it was decided to rebuild it almost exactly as before – so here it is again, the same…but different.
This time, after lengthy discussions, we made some improvements to the structure which reflect the way in which the school likes to use the facility.  Throughout the process we offered full support to the contractor and school, who were closely involved throughout.
As Stuart Clark, former headteacher and project manager, said:
"Thanks for keeping your eye so firmly on the end product and its workability.  It's so good to work with people like you."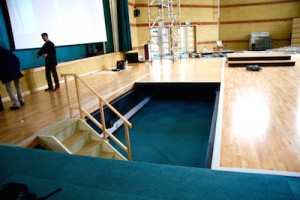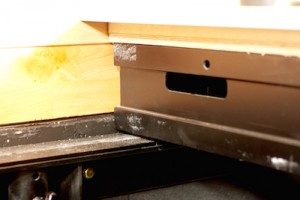 We ended up making bespoke powder-coated aluminium truss frames with solid hardwood tops and wheels on three faces. These enable the deck to glide into position along a laser-levelled track and to form an aesthetically integrated and easily managed orchestra pit cover.
We provided bespoke drop-in ramps to simplify the process of getting the decks into and out of the pit.  We also made special trolleys for wheeling the decks away safely and easily when not in use.