March 7, 2017
Royal Museums Greenwich, or RMG, is an umbrella group which manages four illustrious sites in Greenwich: The National Maritime Museum, Cutty Sark, Queen's House and Royal Observatory.  Together, these four locations are recognised as a UNESCO World Heritage Site.  In the latter part of 2016 we were delighted to be able to supply staging to two of them.
The Queen's House, Inigo Jones's masterpiece of classical architecture, had undergone a major refurbishment in readiness for its 400th anniversary celebrations.  RMG needed a smart and practical platform to raise speakers at the re-opening ceremony.  They chose our Studiodeck system, as seen in the photo below.  It's elegant and unobtrusive – perfect in a building which already has enough architectural fireworks of its own.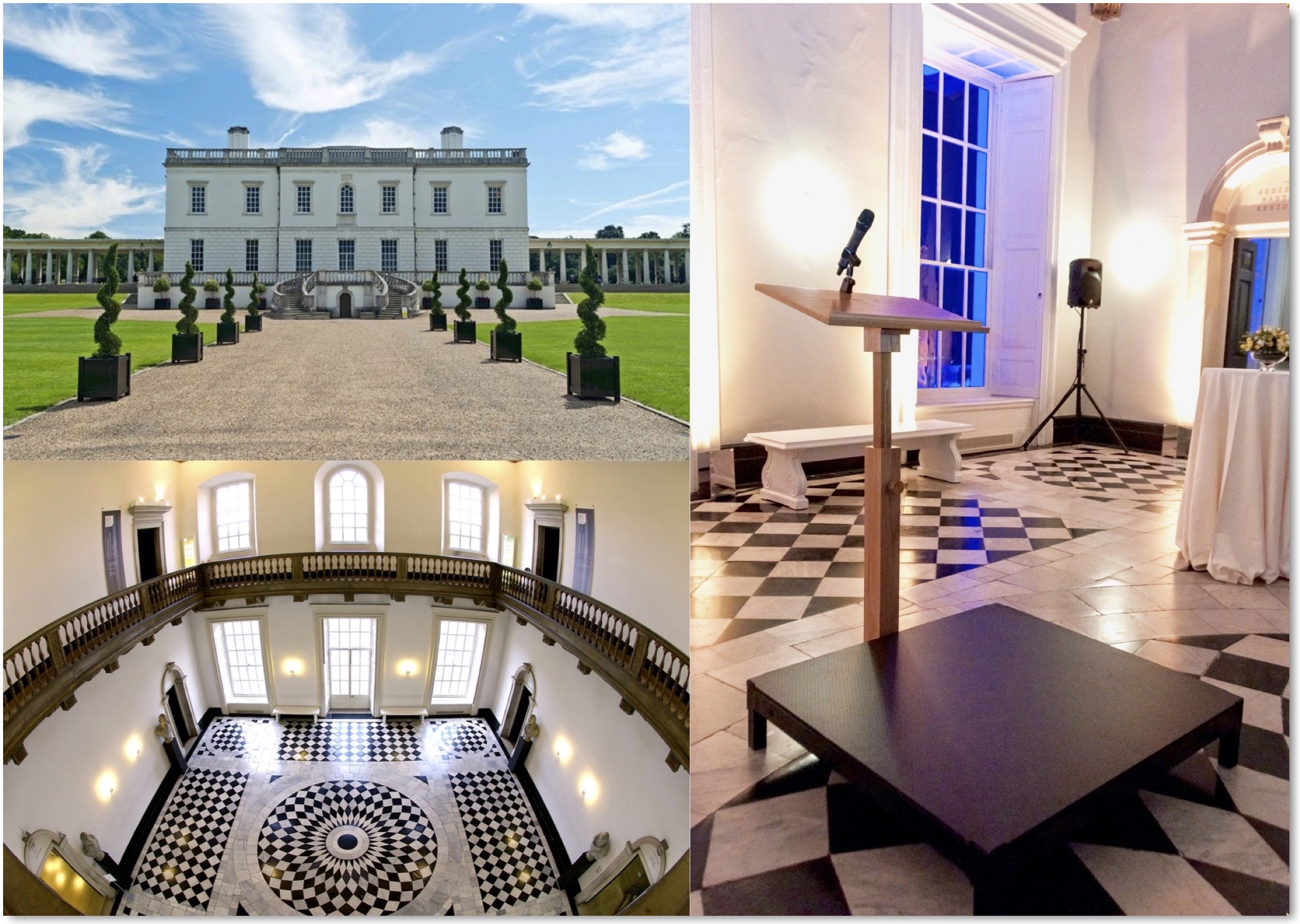 Just 5 minutes walk away is the iconic Cutty Sark. Following a fire in 2007, the ship now "rests" on the glass ceiling to the dry dock, as if bobbing on the sea.  And that dry dock has been turned into a premier – and highly unusual – venue.

The challenge for us was to provide a package of staging which not only allowed performances to take place along the sides of the space, where you can see some built-in seating tiers, but also by the prow.  So we combined standard and bespoke Metrodeck into a package which perfectly filled the "sharp end" of the space.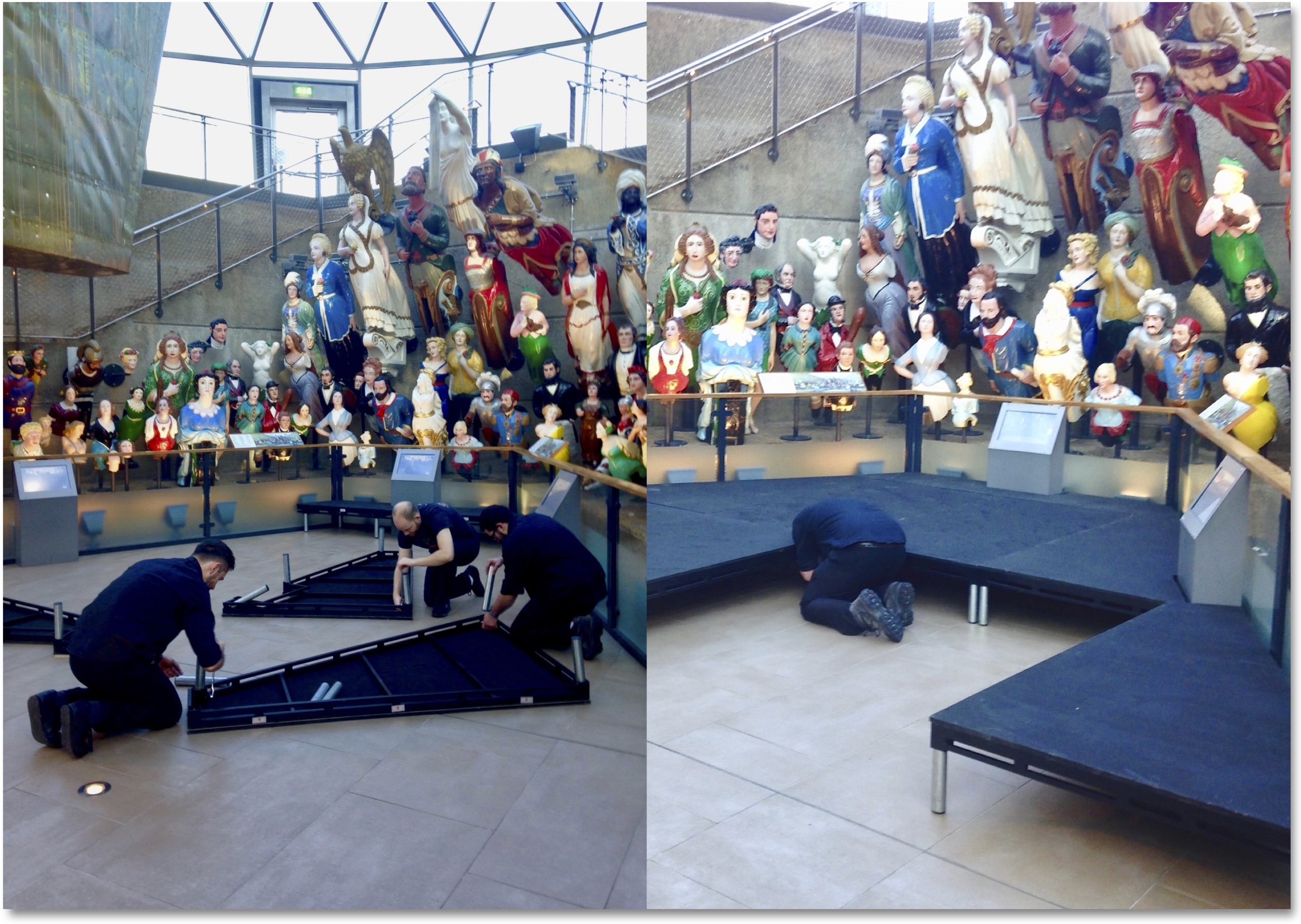 Now, with its bespoke stage and extraordinary backdrop of figureheads, this unique performance space hosts launches, lectures, conferences and concerts, like this one by the Fisherman's Friends.  It might have been prompted by the disaster of a fire but, in its stunning new guise, the Cutty Sark has really got its mojo back.