April 19, 2018
NST City?
The NST stands for Nuffield Southampton Theatres – as there are now two Nuffields in Southampton.  The old one is on the university campus; the new one, unsurprisingly given the name, in the city centre.
As they had done in 2017 at London's Bush Theatre, consultants Plann looked to our Metrodeck system to provide the most versatile performance space.  Once again pairing Metrodeck with an Audience Systems seat, we produced a series of drawings to ensure that the package of equipment would produce End-on, Traverse or In the Round layouts.
As always, we send our own crew to site to ensure that the installation goes smoothly.

And the result?
It's a stunning interior which keeps the versatile benefits of the "black box" concept but transcends it to become a fully-fledged theatre.
As Jason Barnes, project manager for Plann, commented "Stage Solutions' collaborative and flexible approach to the design process, and their high quality delivery has resulted in a great seating installation at NST City."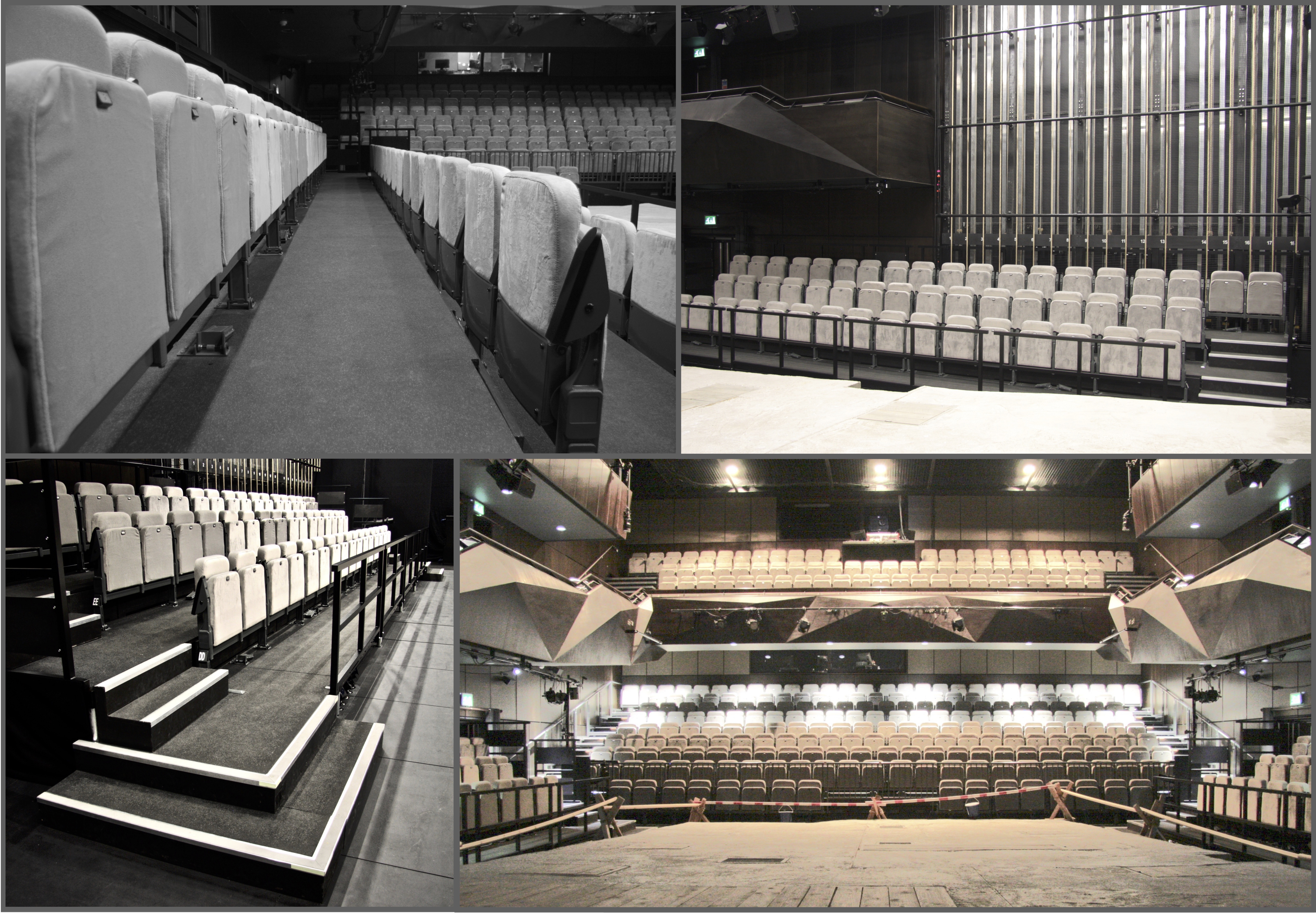 If you have any questions please call us on 01634 831719.