January 8, 2019
Audience seating tiers manufactured by Stage Solutions.
The Royal Opera House's Clore Studio is a key space for rehearsals and for performances by visiting companies.
The ROH's impressive Open Up project created new foyers, a new theatre and gave the Clore a smart re-vamp.  As part of that process, Stage Solutions designed and built a new seating tier structure.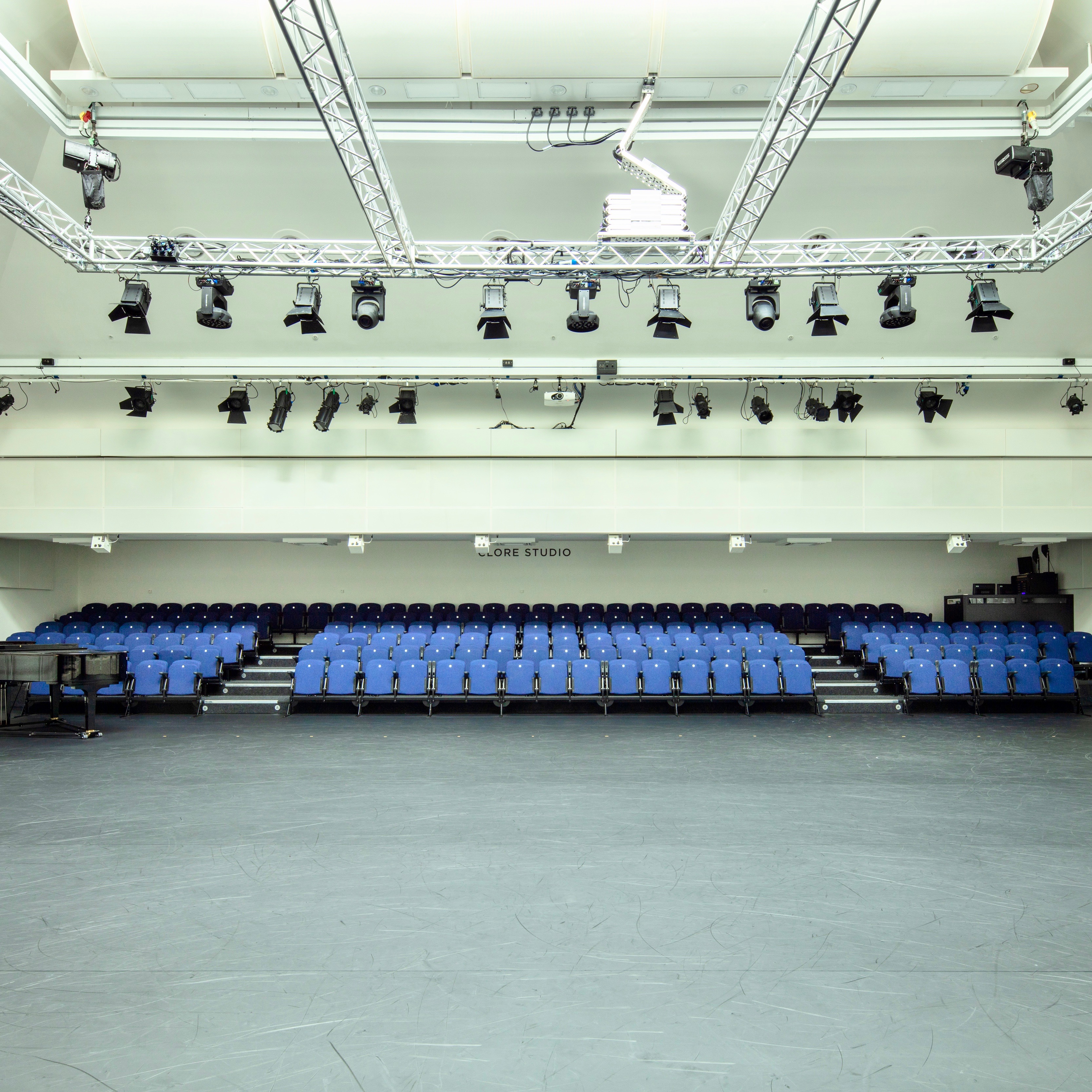 We built the tiers wall-to-wall, laid the carpets, fitted the nosings and attached the row letters.  We then fixed the seats (by Hussey Seatway) on top.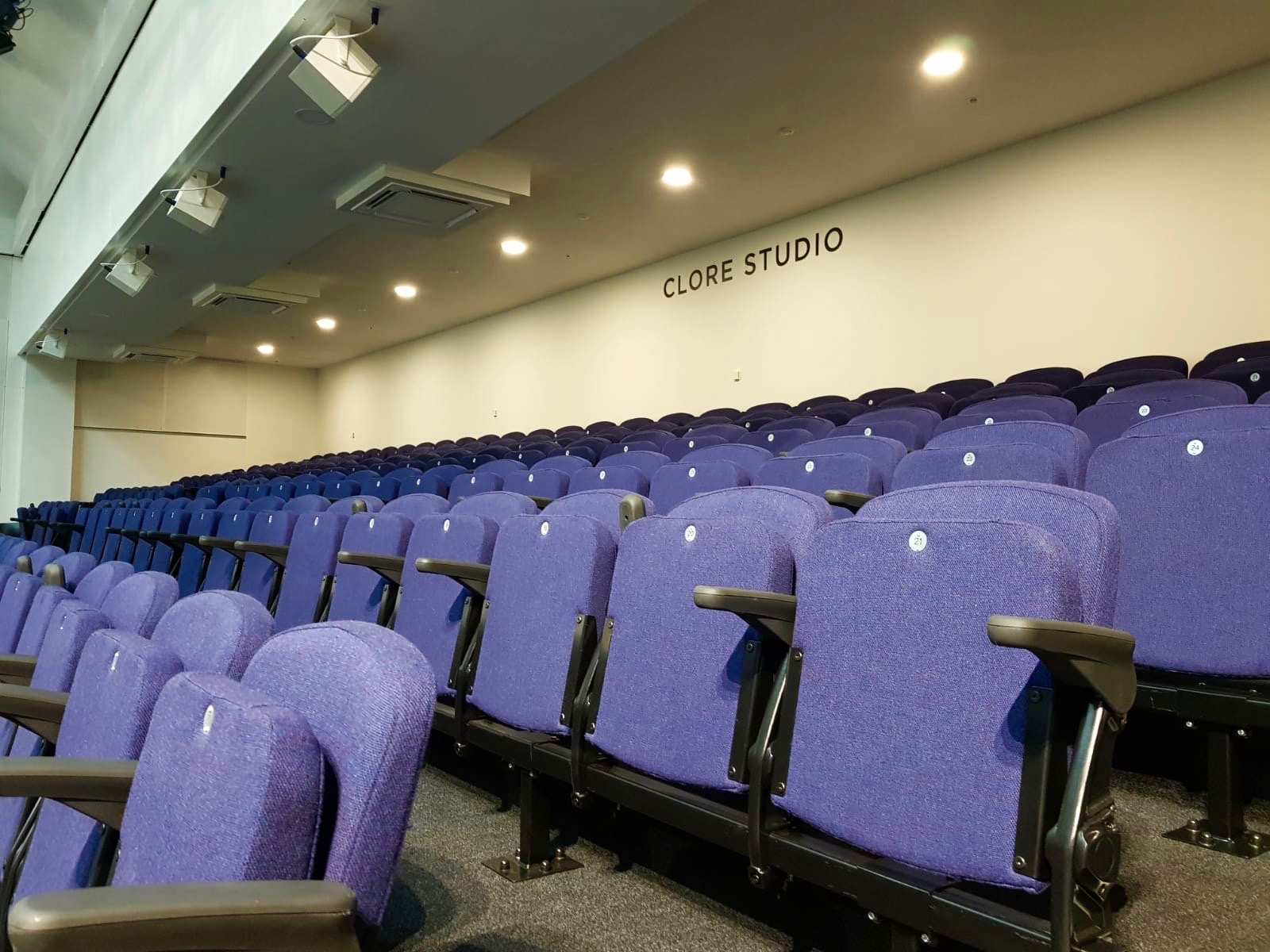 The front row of seats is removable, to offer even more floor space to the performers, but there are other special features too.  A central section of the tiers can be removed to create a space for a boom camera, which is often used when filming performances or rehearsals.  There is also a removable extra deck in the rear corner which creates a flat area for the control desk.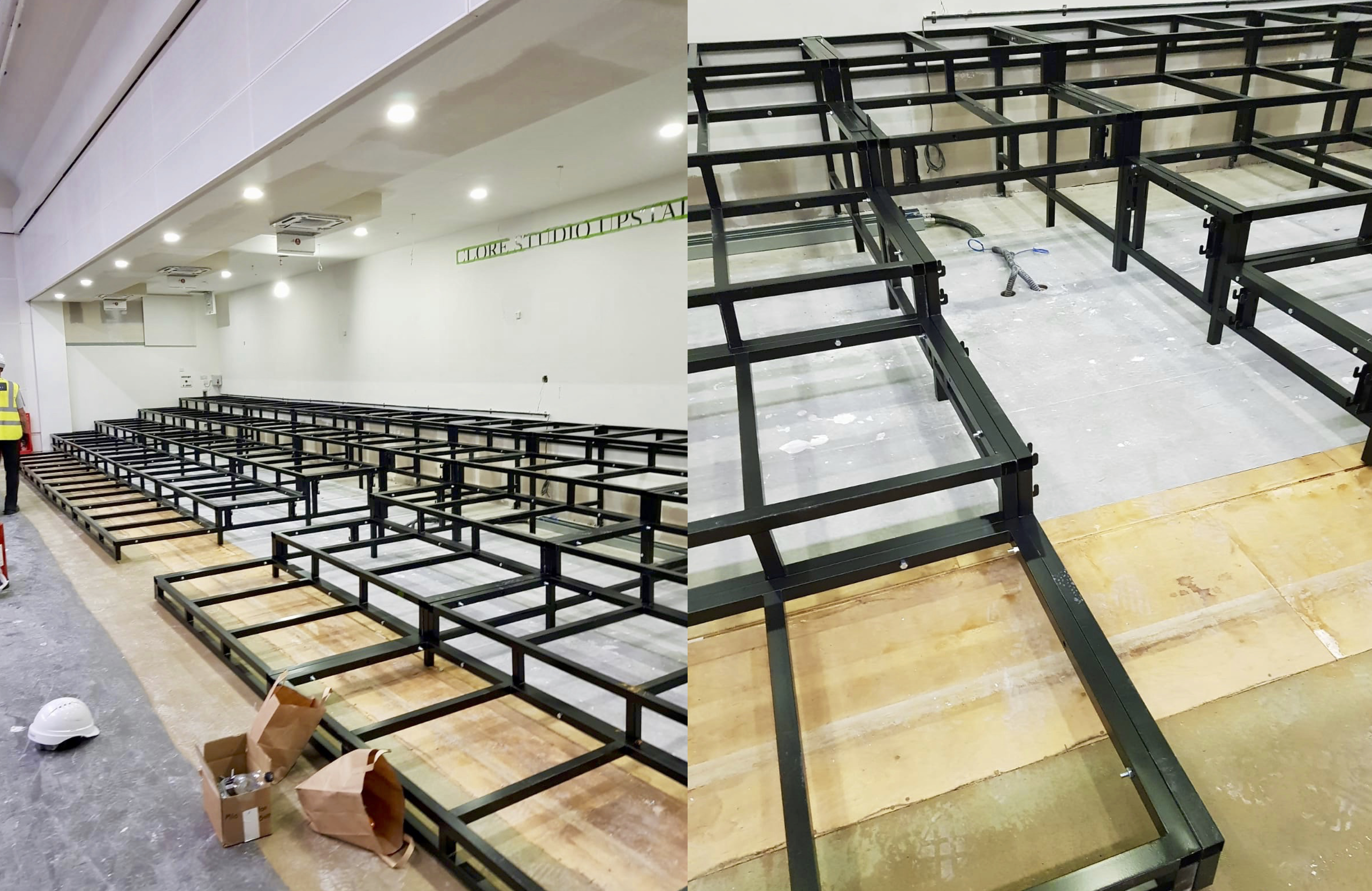 The job was carried out on time and budget.
"You were a pleasure to work with throughout the design and installation process" said Belinda Cameron, Open Up Programme Manager (Performance).