March 3, 2020
South Hampstead High School is a dynamic girls' school in North London. As part of a major building programme, it planned to transform an anonymous former gym into an elegant and versatile performance space. And, with the help of Metrodeck, the Waterlow Hall became just that.
Typically for a modern school, the top priority was retaining maximum versatility. The space still had to be a theatre, concert hall, dance space, lecture theatre, assembly hall and much more. And now it all had to be done within a new and luxurious design.
A nice challenge, but a challenge nonetheless.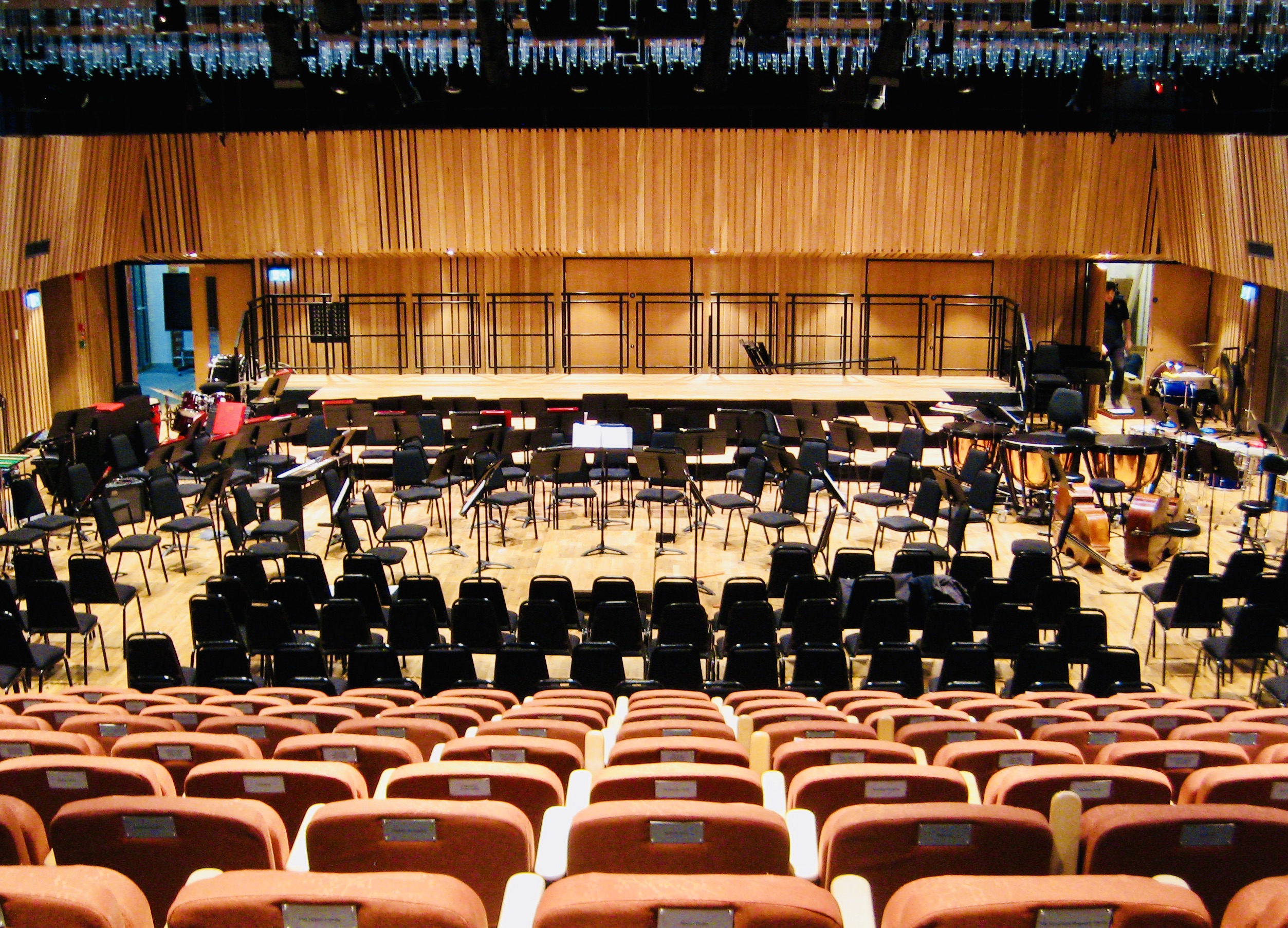 The school had owned a stock of Metrodeck for many years, so Finance Director Robert Jones knew where to turn for staging. The challenge was to devise a new stock which met the performance demands of every department whilst adopting the beautiful oak aesthetic.
The basis of the package was a set of demountable Metrodeck tiers for choir or orchestra. Of course, many other set-ups were anticipated and are easily achievable.
"Stage Solutions helped us enormously, weighing up the pros and cons on material, strength and size" said Robert Jones.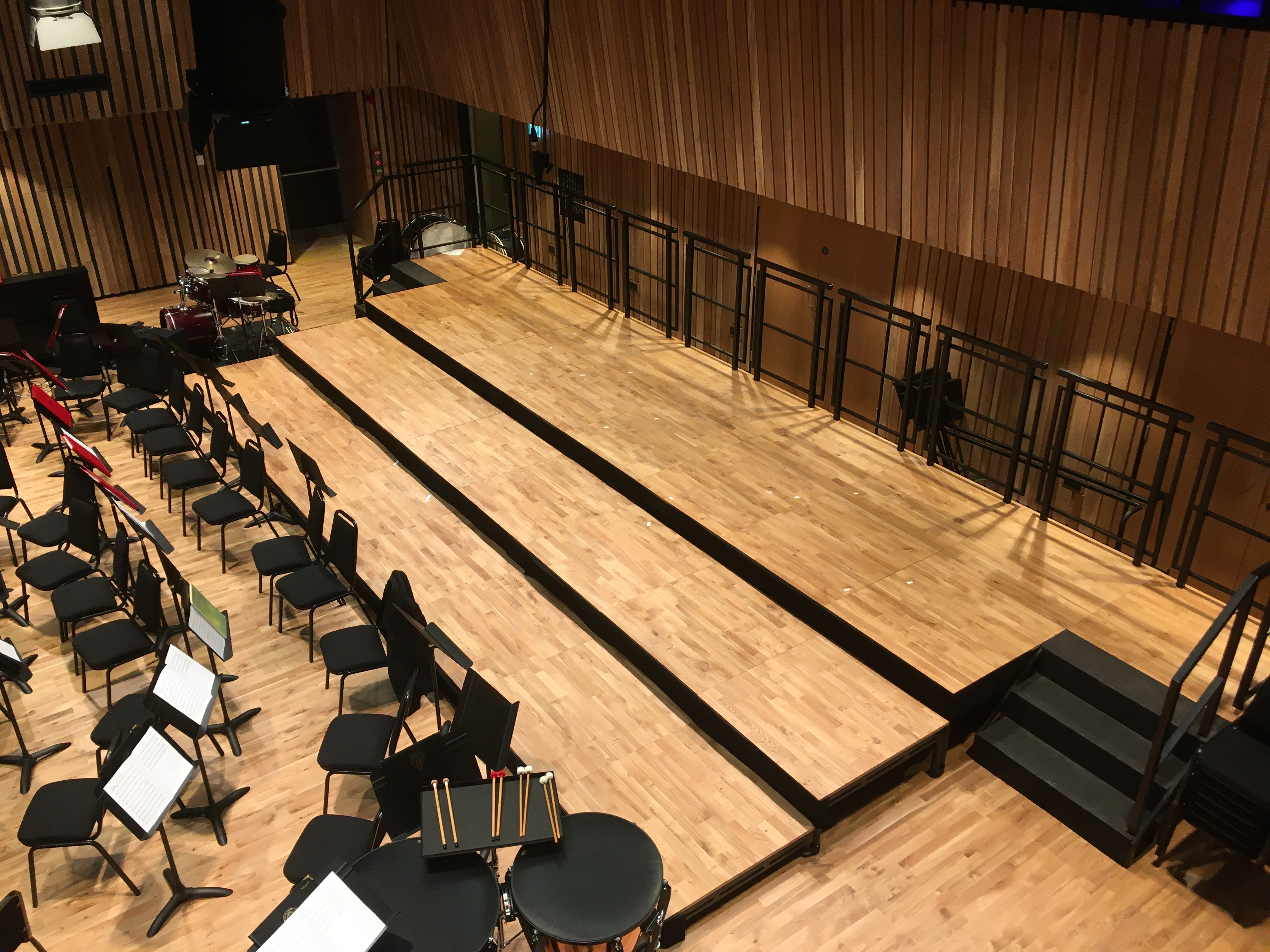 In the end, the additional weight of the solid oak surface encouraged us to opt for 1mx1m Metrodecks throughout.
"When we reached a final design," commented Mr Jones, "the manufacture and supply was handled efficiently and speedily."
We also included smart drop-in handrails along the back which are practical without being intrusive.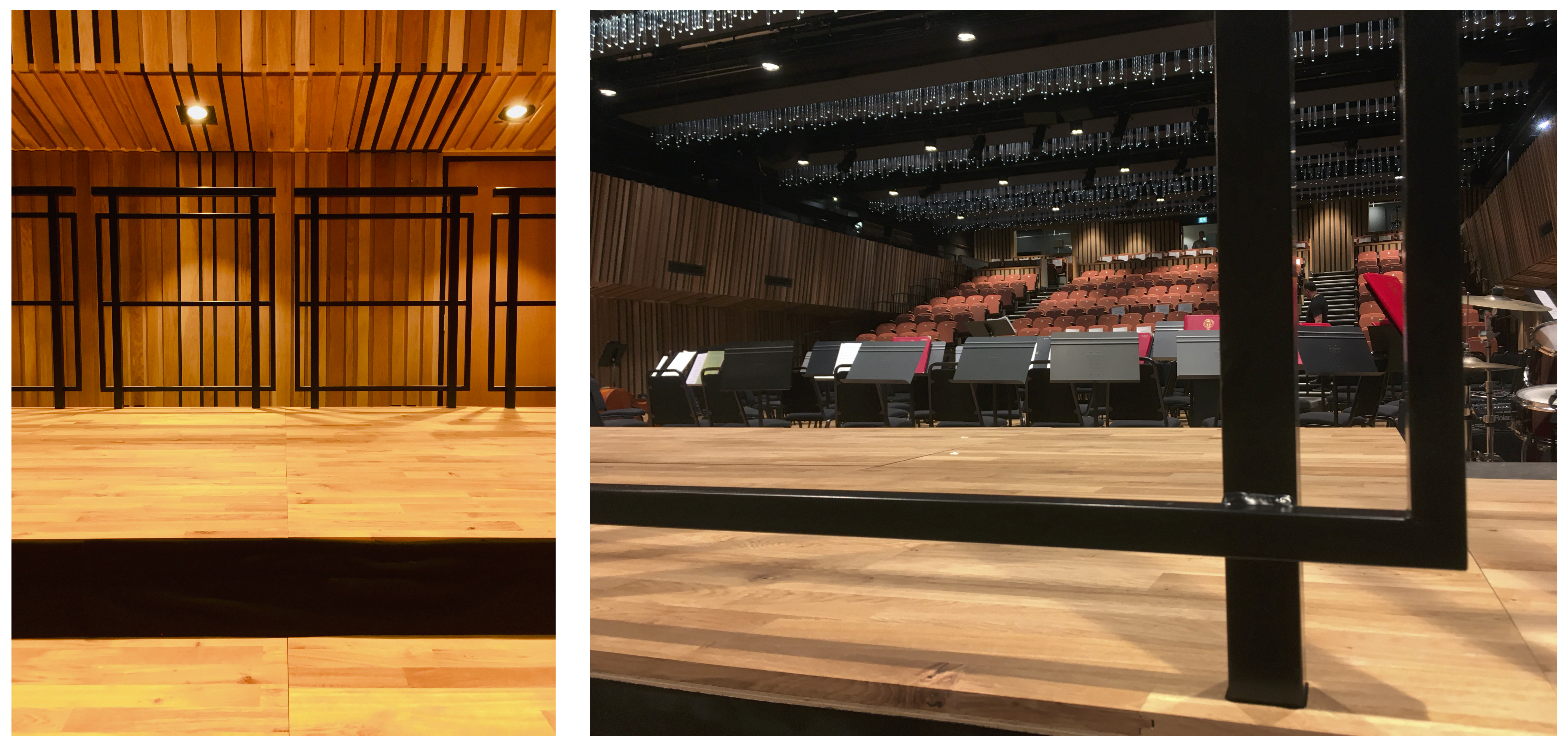 The tiers were in place for concerts in an opening week of special events. Literally hundreds of girls sang and played on them.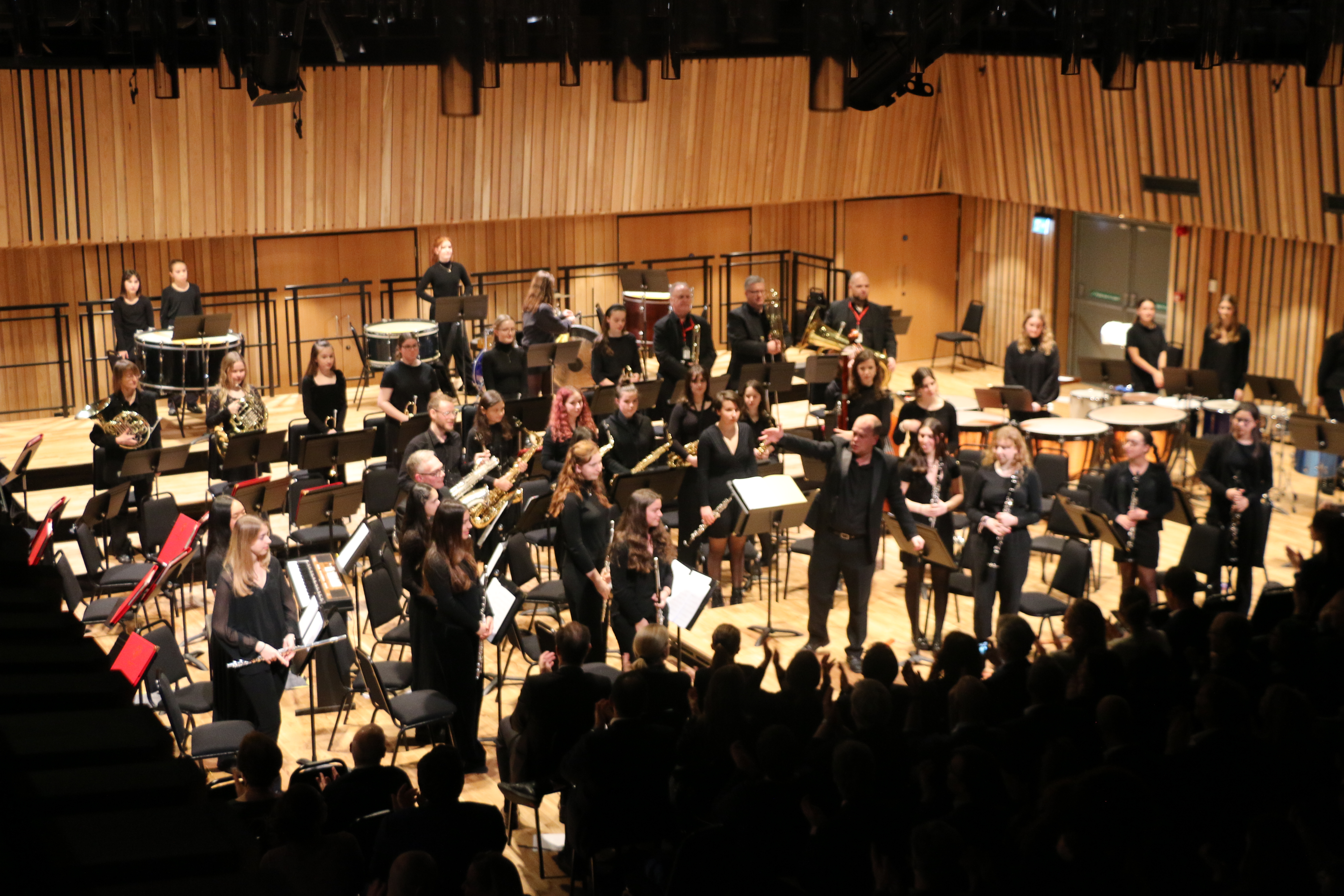 The decks were also set up independently for other launch events. Including the return of famous alumnae to give the hall their blessing.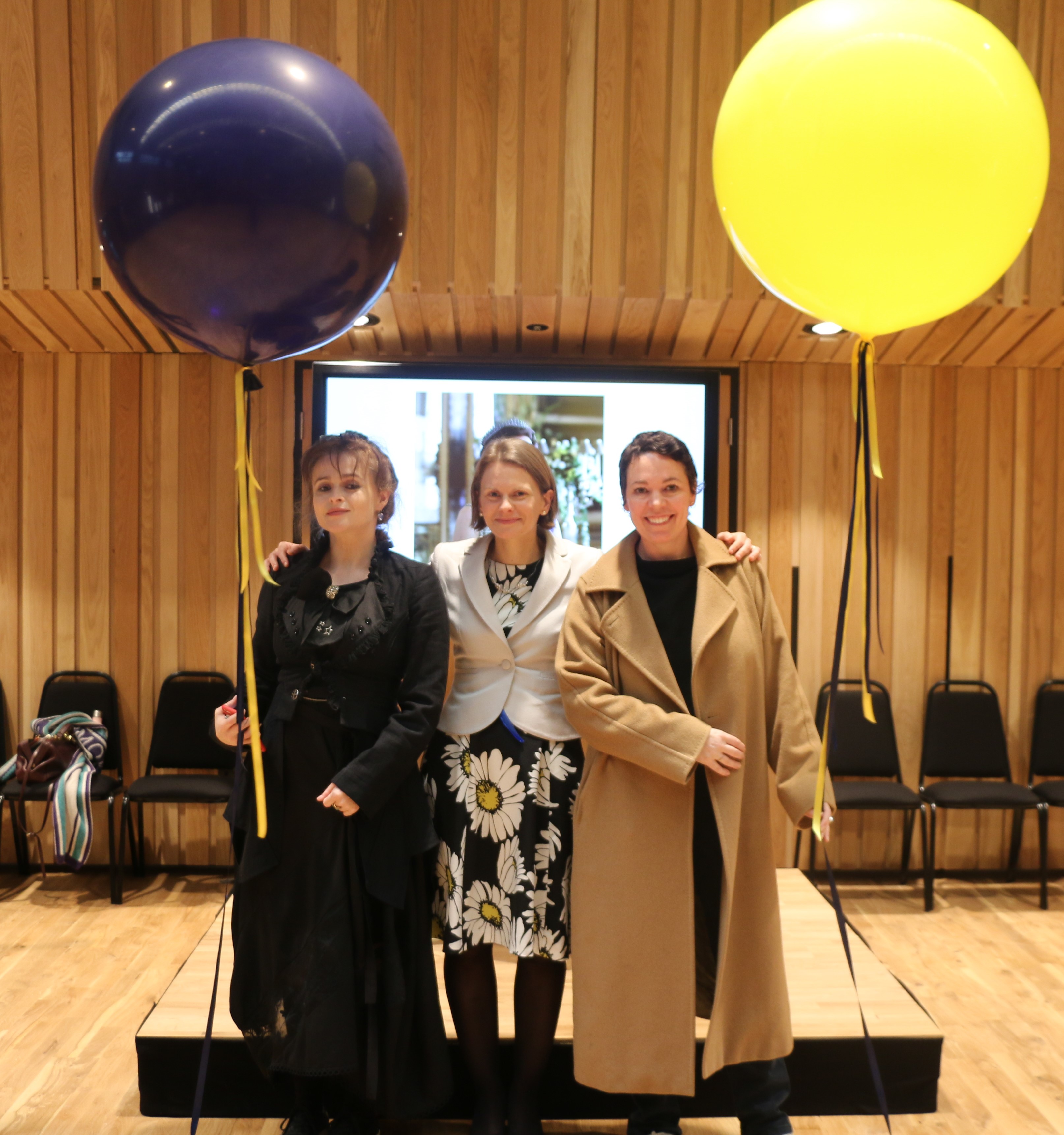 "The finished Metrodeck product was well made and an asset to our newly opened hall."
Only time will tell how the school ends up using the kit. But the signs are good.