November 18, 2015
Nescot College bought a package of Metrodeck back in 2010. Technical Theatre Manager Clair Prime wanted a system that would be flexible enough to offer seating and staging options for the many productions mounted by Forge Theatre and The NEXUS Ensemble who are the companies of performing arts students – but robust enough to survive them.
"We have used it in a variety of formations over the years – the most obvious being end on with all decks at regular height." said Clair "And on other occasions tier structures like this".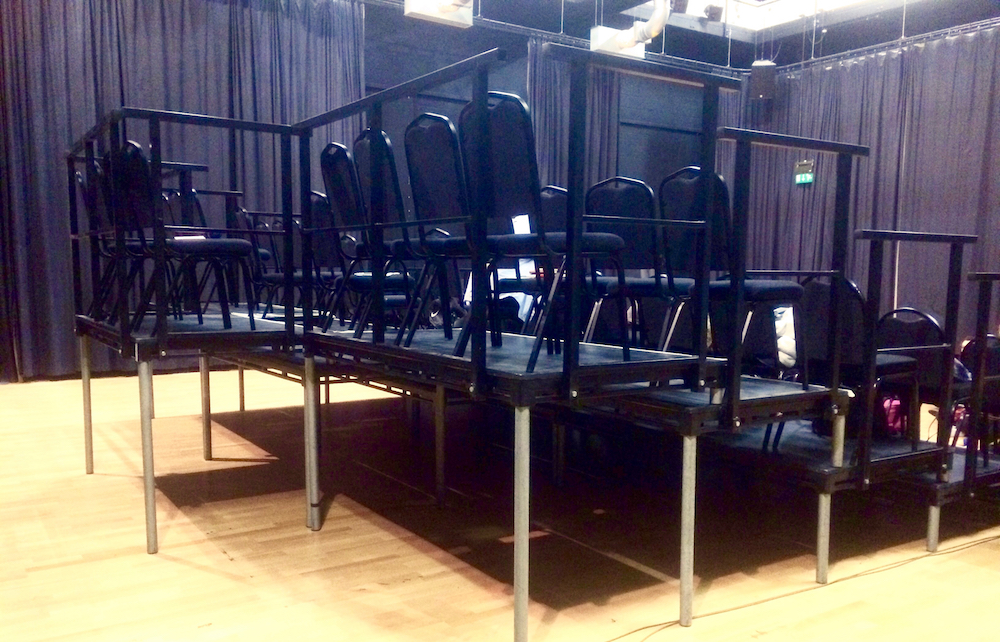 "We've had a full sized boxing ring in the theatre for a production of Frantic Assembly's 'Beautiful Burnout' and the Metrodeck gave us the opportunity to create seating on three sides of the ring to involve the audience in the action. Over the years have used the Metrodeck into many other variations including layouts suited to the musical 'Loserville' and an evening of quality devised work."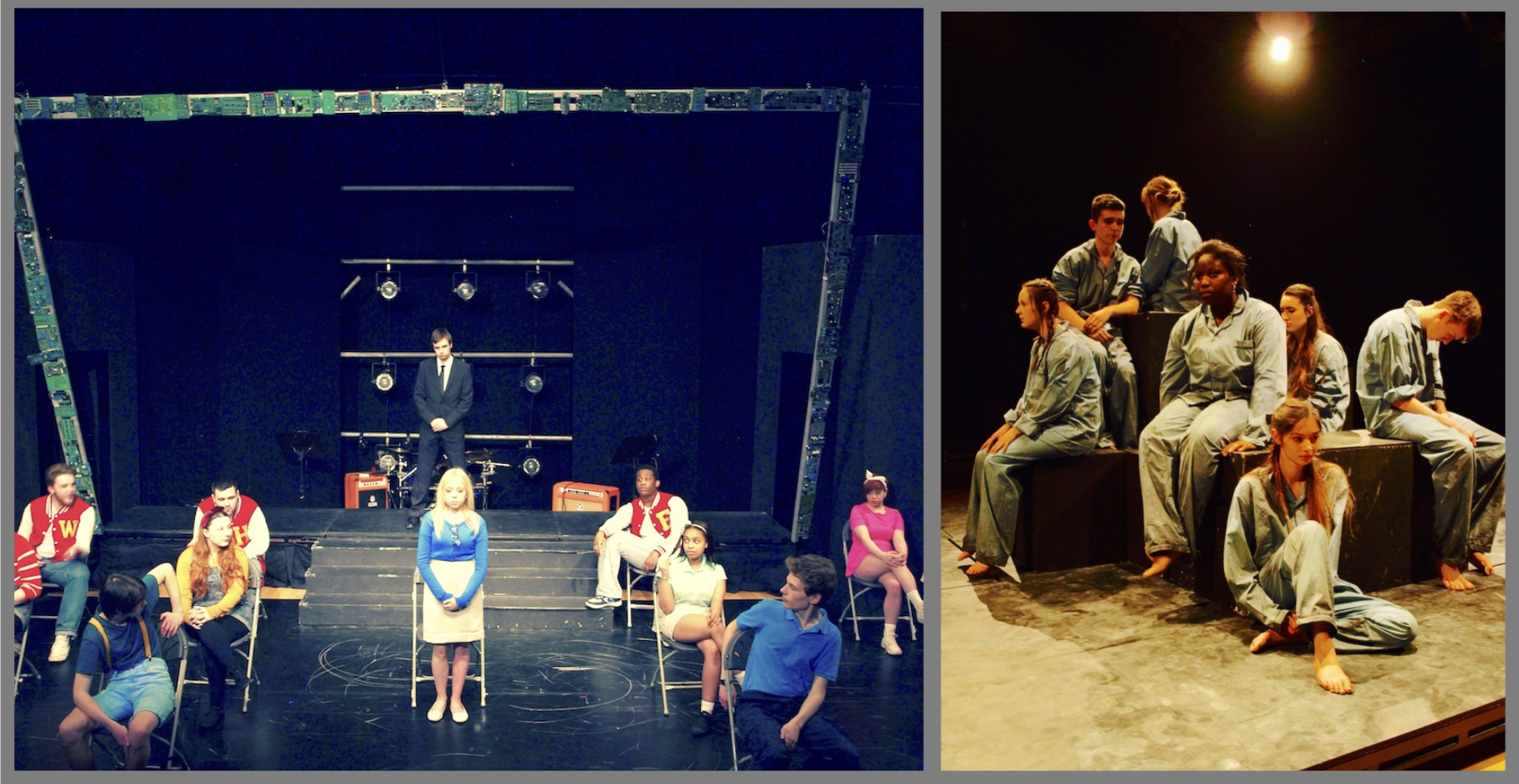 So, five years on, the Metrodeck kit is not just surviving but thriving as part of a dynamic department producing a huge range of shows in a variety of formats.