July 5, 2016
Metrodeck and the Theatre used by the award-winning Drama students of Nescot College in Epsom work under the name Forge Theatre.  Their large black box space has a package of Metrodeck staging meticulously assembled over a number of years by Technical Director Clair Prime.
Under Clair's watchful eye, and with the help of the versatile Metrodeck, students get to experience a range of theatrical performance styles: end-on, traverse, thrust and in-the-round.


But it's not just the acting area that gets the benefit of the Metrodecks.  Clair also uses them to makes raked seating for the audience, who now enjoy the best views of the shows.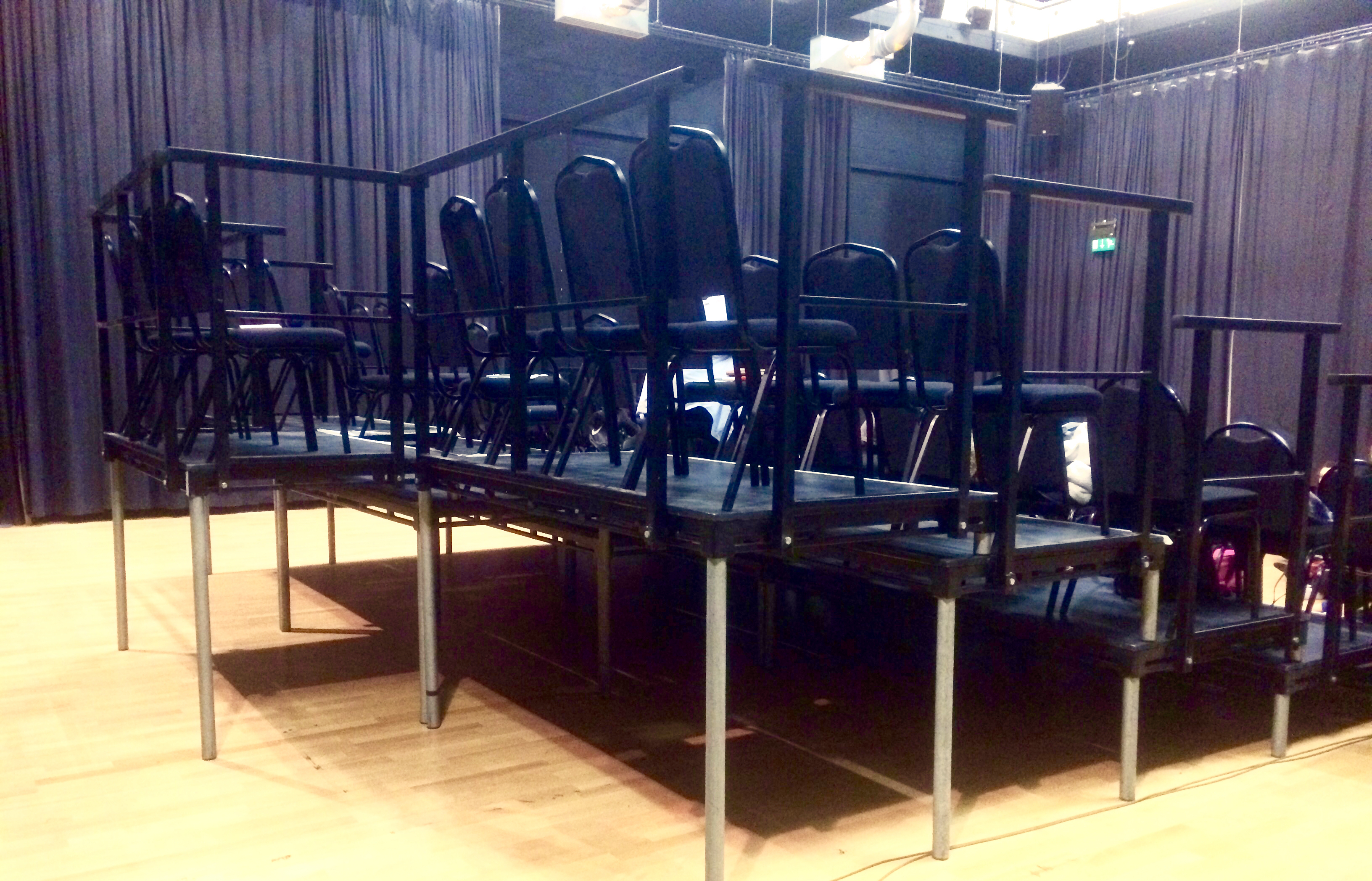 Of course, good equipment is no substitute for the skill of the pupils and the knowledge of the staff.  But it can certainly help them to expand their artistic horizons in a way that would otherwise be impossible.  The very simplicity of the kit actively encourages the use of the imagination.
As Clair said of the Metrodeck: "We've been very inventive with different layouts and without a doubt it's been a massive blessing to our department and our productions!"
Metrodeck and the Theatre go hand in hand so for your next production get in touch info@stagesolutions.uk.com