December 22, 2015
We first supplied staging to Komedia Brighton, record 12-time winners of the Chortle Comedy Award for Best Venue in the South, way back in 2003.  Hosting more than 700 live performances a year, the Komedia team certainly knows a bit about the rough and tumble of a continuously changing schedule.  As Production Manager Lex Hollingworth explains:
"Here at Komedia we have a modular stage and we change our layout almost daily.  For this reason we needed a sturdy, light-weight deck that would last the test of time…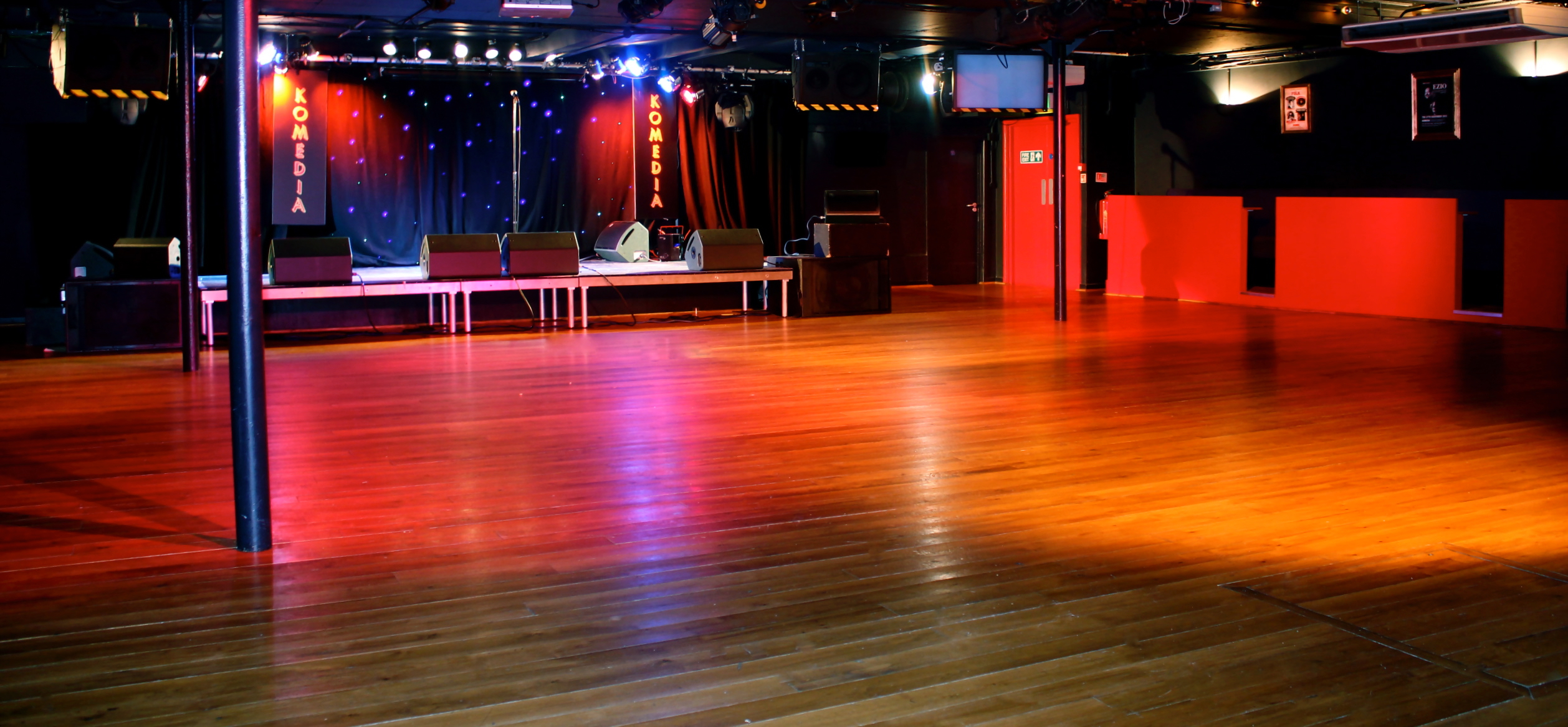 …And that's precisely what Phil found us. Stage Solutions have always provided us with the perfect product and great customer service and that's why we have continued to work with them for well over a decade."
A few years ago we also supplied staging to the new Komedia Bath as well. As Lex and his colleagues know, theirs is a precarious business, so it's great to be able to rely on the staging show after show, year after year.