January 8, 2016
To produce shows with the Wow Factor is a challenge in any environment.  It's especially tough to achieve in schools, where budgets are small, resources limited and where the pupils have so many other siren attractions.  In 2002, HACA's stage was no longer fit for purpose and was undermining the efforts of Director of Creative Arts Stephen Foster to mount shows which really generated a buzz.  Stephen knew that something had to change if he were to create a virtuous circle of interest, enjoyment and success.
So he bought a stock of Metrodeck.  There's no silver bullet in this situation but his instincts were spot-on.
"Buying the Metrodecks literally placed the productions at another level," says Stephen, "which inspired the stage design team and performers to even greater heights".
And soon the department had earned itself a reputation for all the right reasons.
"No other stage system I have seen offers the flexibility, strength, ease of construction and storage that I get from Metrodeck.  And, crucially, I get great support when I need special pieces – like trapdoors – for shows."
Over the past 13 years Stephen and his crew have tackled serious plays…

and exuberant musicals…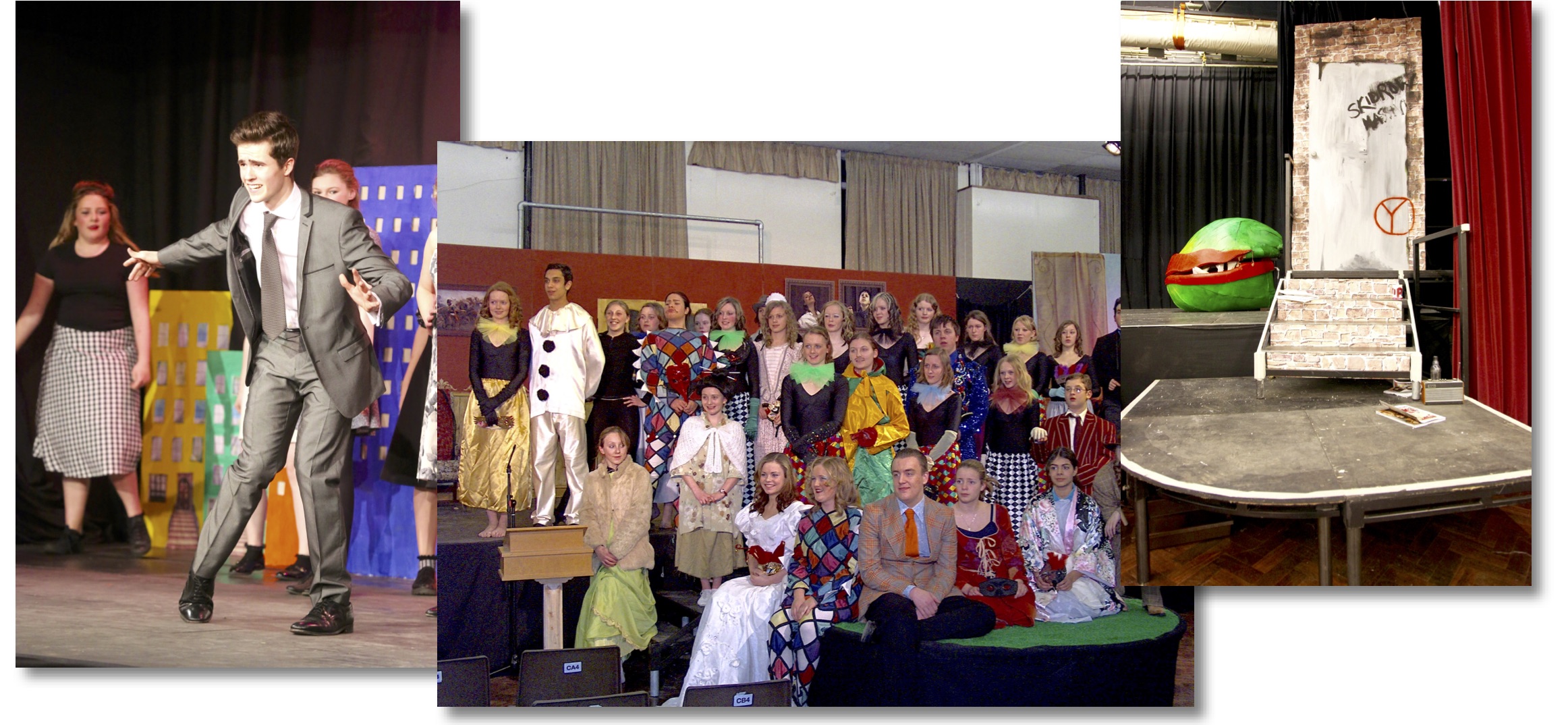 They have entered national drama competitions and excelled.  And, throughout all of this, his original stock of Metrodecks has carried on performing too.  Come to think of it, the decks have been in more productions than any of his pupils.
Supplying customers like Stephen over a such a long time is both a privilege and something which offers really practical benefits to both sides.
"It has been the best and longest lasting piece of kit we bought!" says Stephen.