December 2, 2015
Over more than 20 years we have installed orchestra pit infills and stage extensions at theatres and concert halls around the UK.  So we were delighted to win the contract to design and install the two layers of staging which were required by the new theatre at the American International School Riyadh, Saudi Arabia.
We undertook a rigorous site survey and produced detailed drawings prior to manufacture of more than 50no Steeldeck 7.5 frames, many of them bespoke, at our Chatham workshops.  The equipment was flown to site and we sent three technicians to carry out the installation with local support.
As you can see from the photos below, the frames fitted perfectly.  We then installed the dual-purpose wall brackets: these hold the handrails when the pit is in use and support the I-beams when the stage is in place.  Finally, the decks were topped, scribed in and the surface finishes applied – carpet for the infill decks and dancefloor vinyl for the stage extension.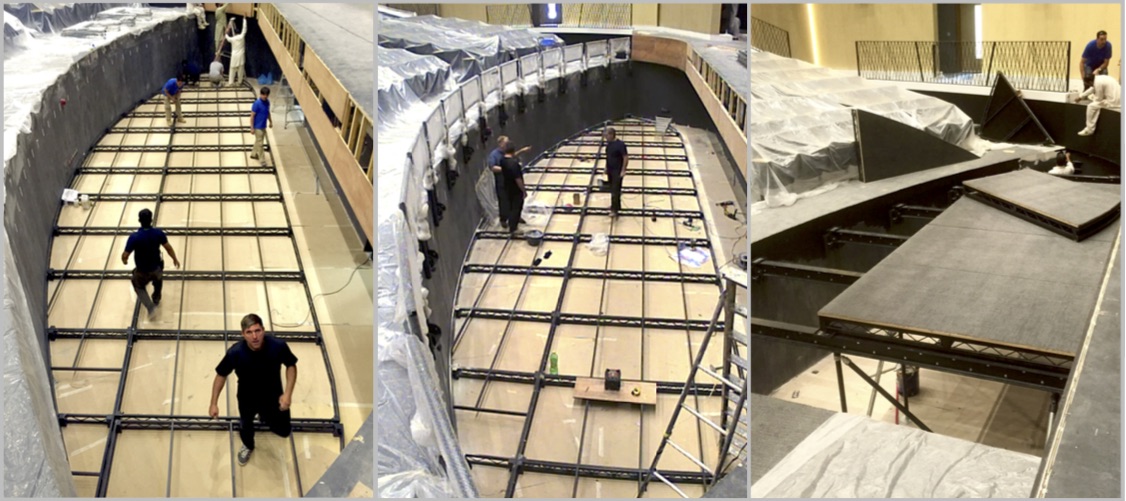 The result was a spectacular success with the two levels of staging perfectly integrating into the magnificent auditorium.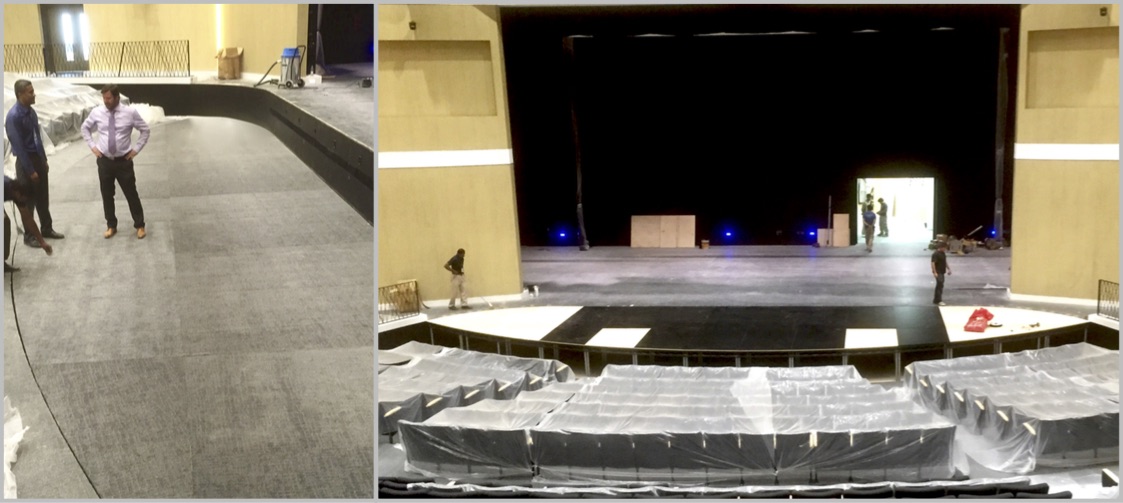 The client was extremely happy with the practicality of the equipment and with the overall look of the auditorium.  And who can blame them?