October 14, 2015
A few months ago we were contacted by the team at The Sunday Painter, an innovative gallery in Peckham,  about some fabrication they needed: a large, shallow tray.
After a few weeks and a series of designs this turned into a 3.5m x 2.8m x 60mm tray in 2mm thick stainless steel.  We were told was that it was going to sit in a custom-built hole in the floor, be filled with water and then other items would be placed in the water.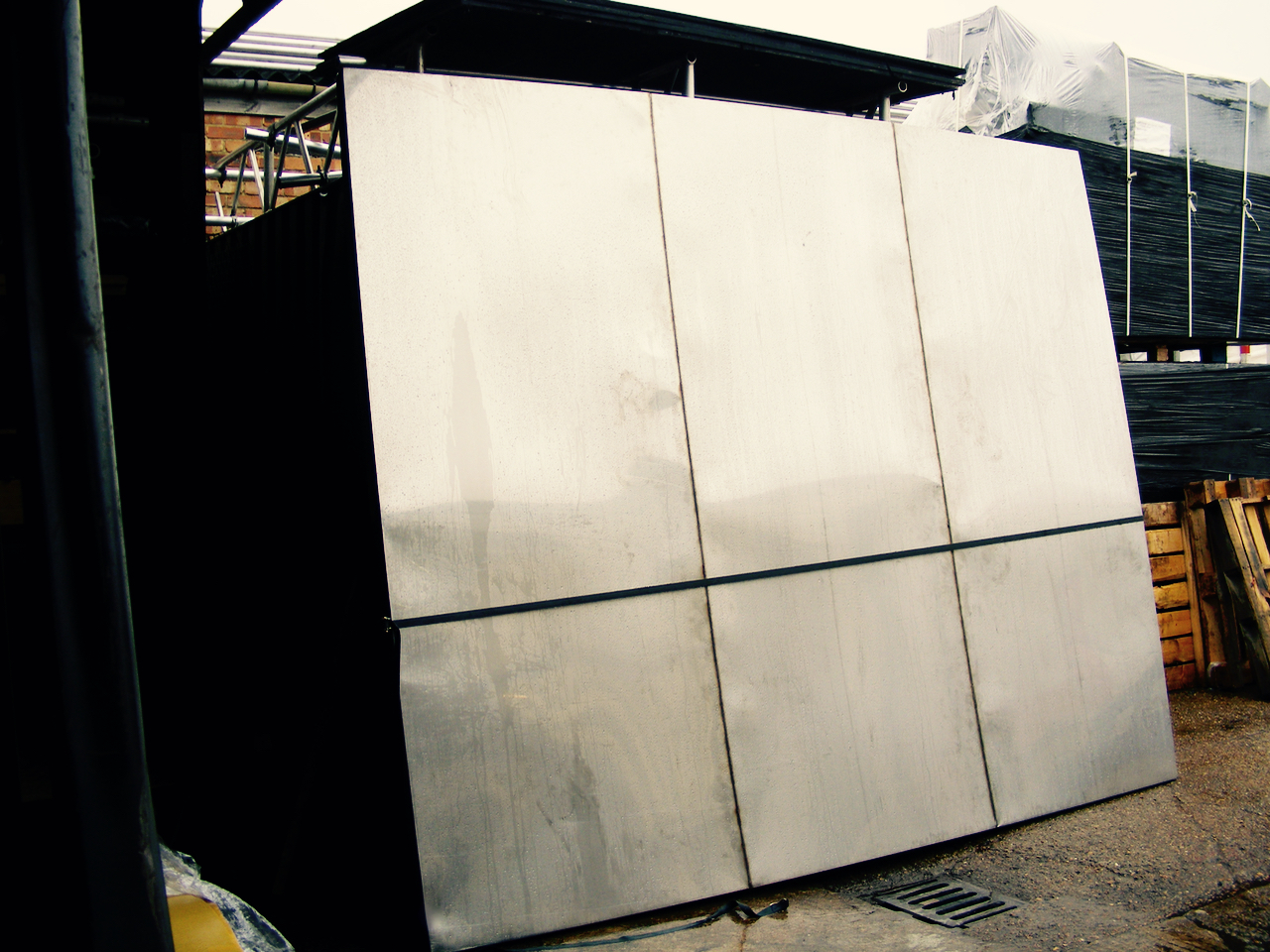 The making of the tray was the easy part.  Keeping the thin material from collapsing in on itself was tougher and required an internal wooden frame to fit snugly inside.
The tray was the "frame" for Samara Scott's Lonely Planet II, in which the artist places found items and everyday debris in the shallow pool.  The Sunday Painter is one small gallery in a galaxy of big names and exotic stands but they're getting lots of coverage.  As for the work itself, you can see it below or head to the Frieze Art Fair in Regent's Park.