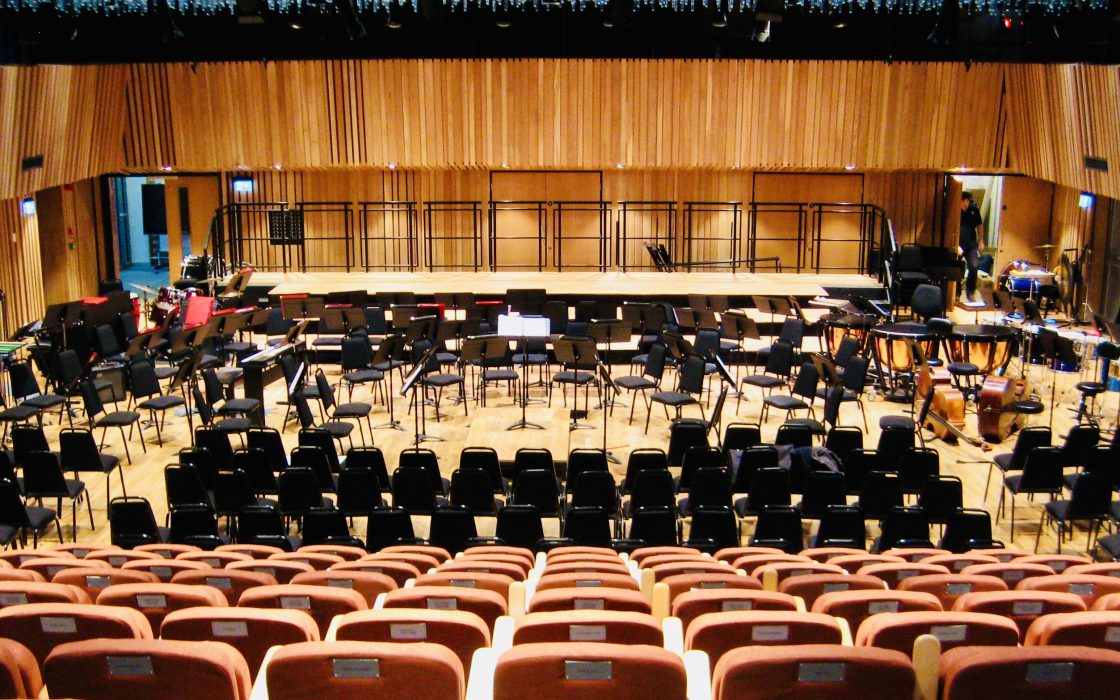 The opening night at the beautiful new Waterlow Hall at South Hampstead Girls' School.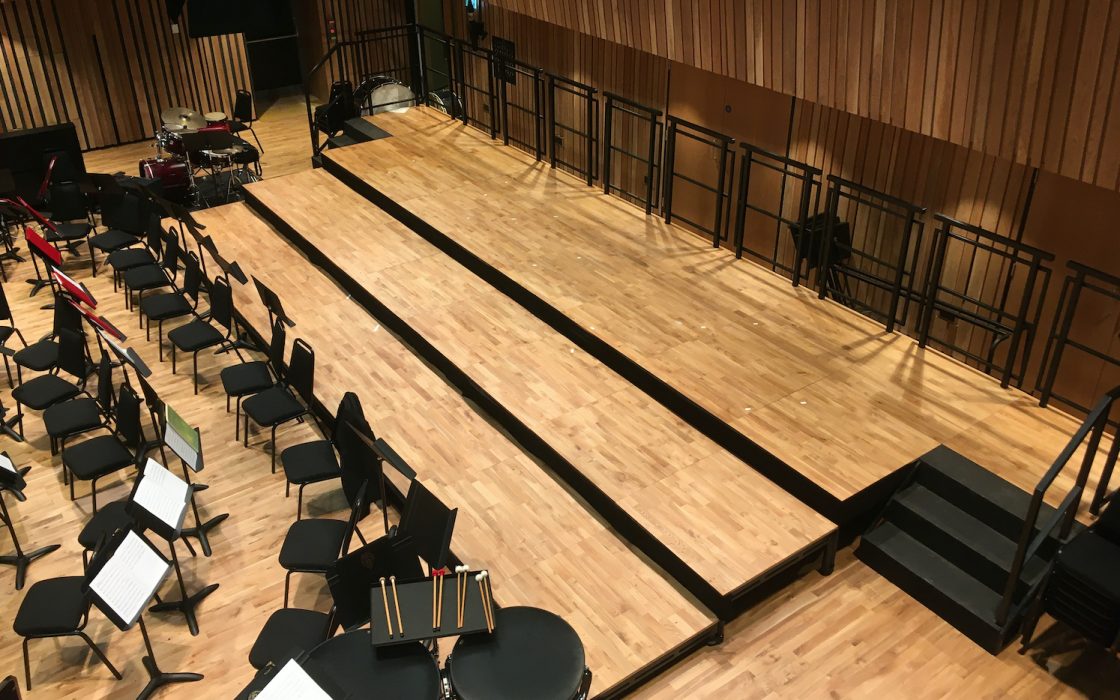 Centre stage was a package of Metrodecks with solid oak tops - matching the new decor.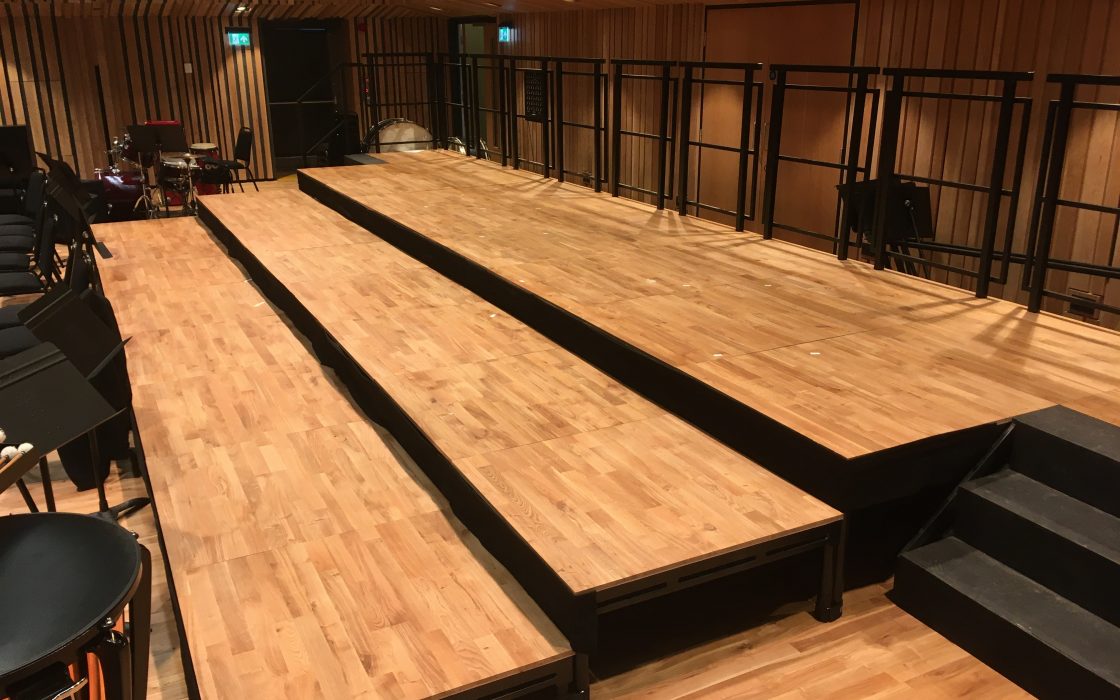 The decks can be used for anything but the default set-up was tiers - for choir or orchestra.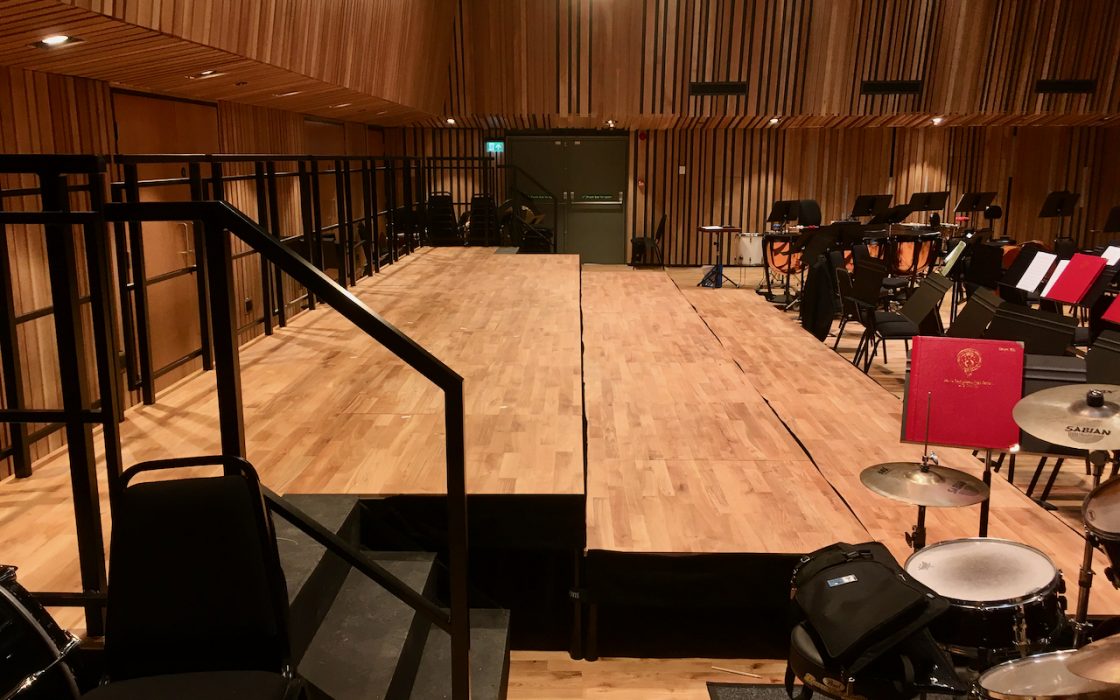 The decks are all 1mx1m and there are three levels - the back row being twice as deep as the front two.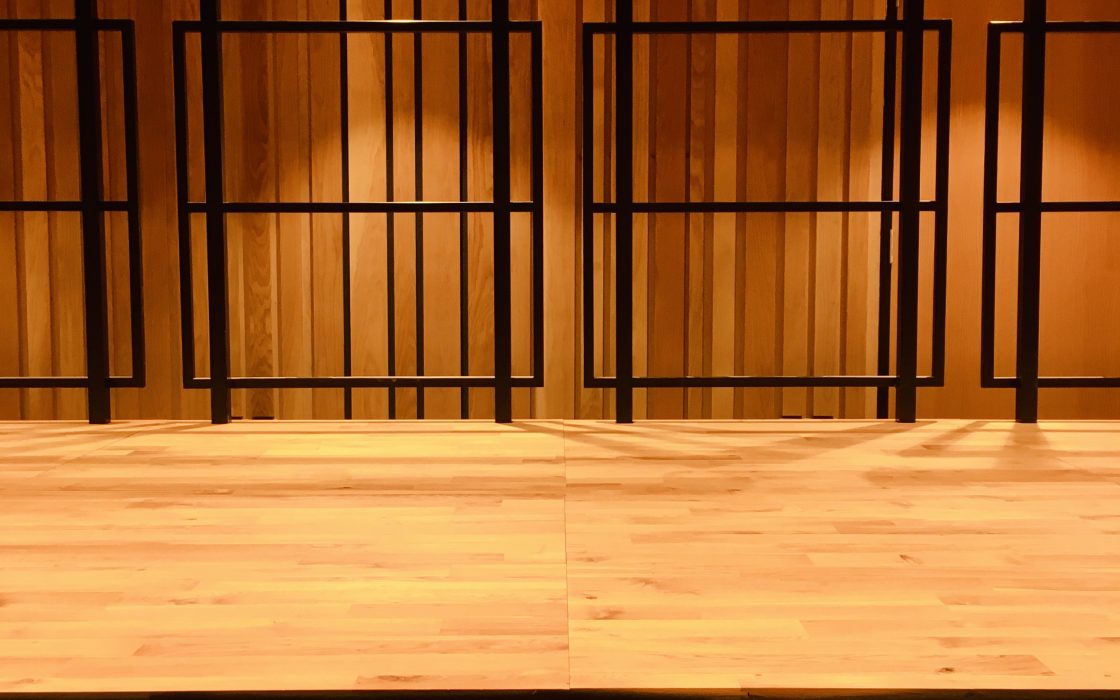 The back row has sockets where handrails can be dropped in. The rails are fixed in place simply from behind.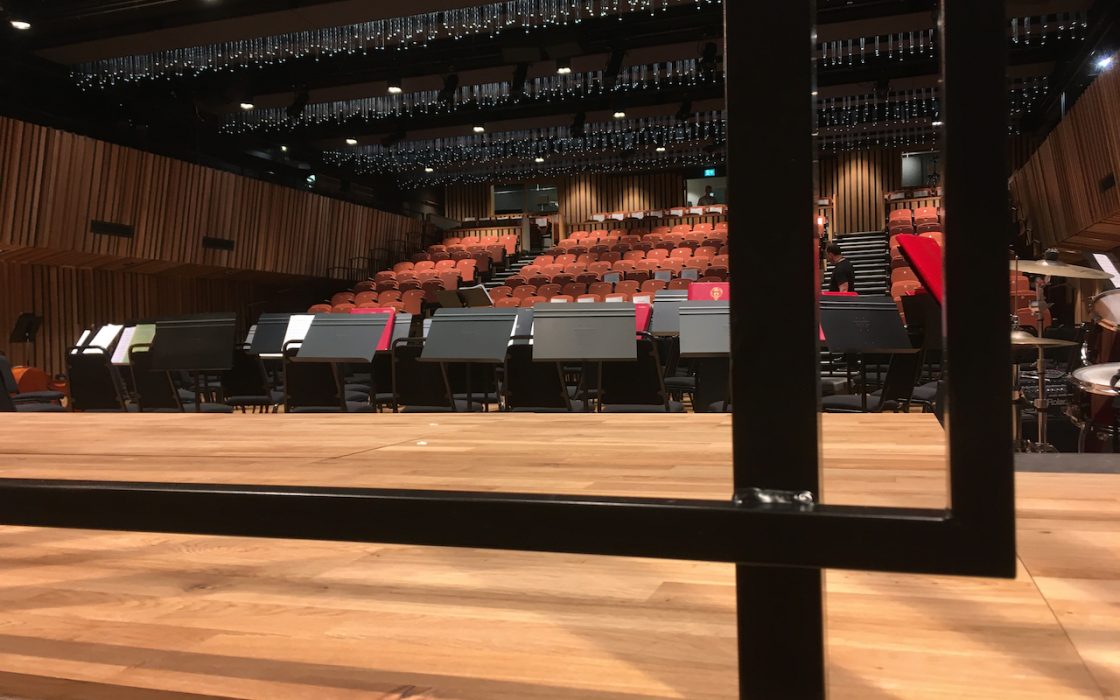 The tiers are in a carefully thought out relationship to the raked auditorium.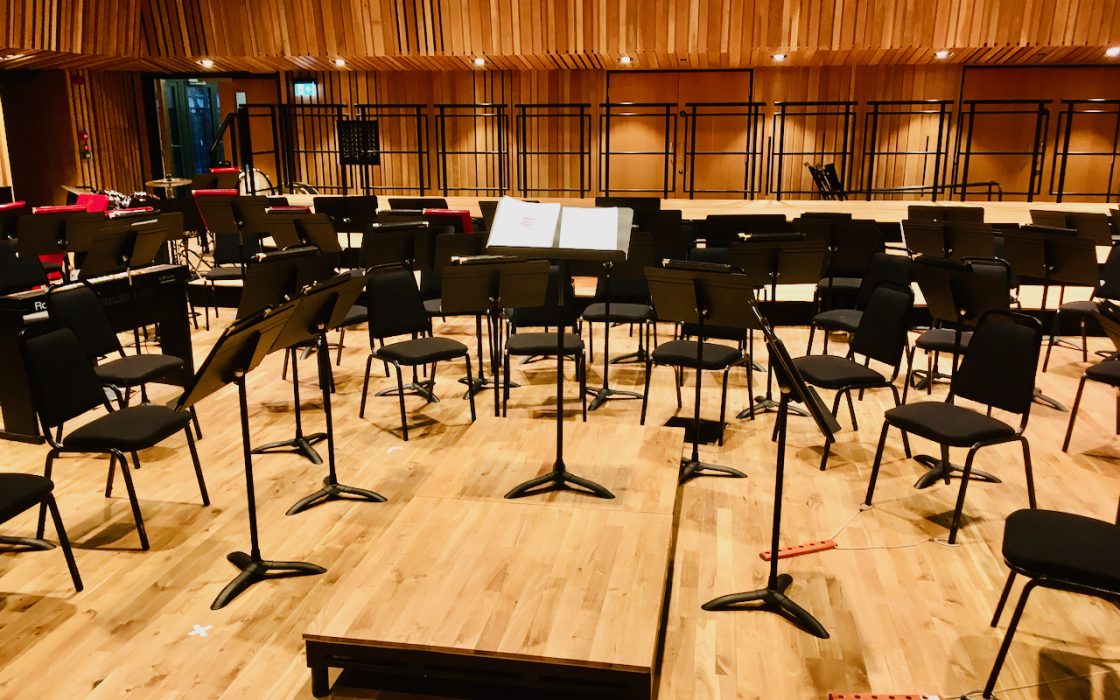 Spare staging units can be used to raise the conductor, the soloists or other parts of the orchestra.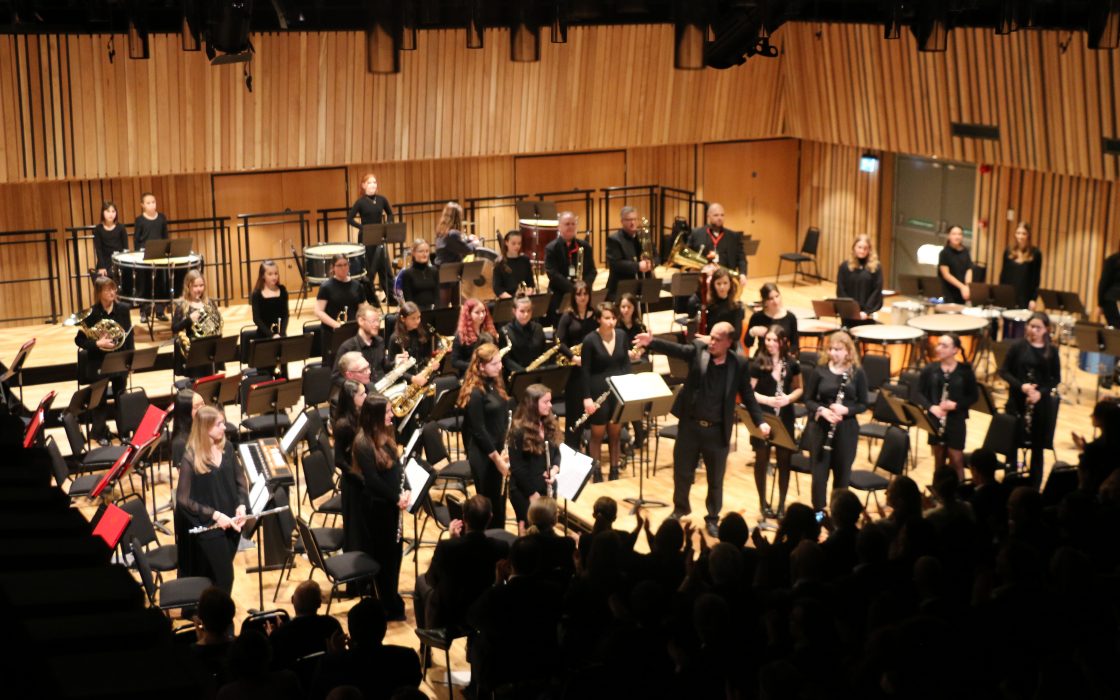 The opening concert featured hundreds of singers on the tiers and a concerto with full orchestra and soloist.