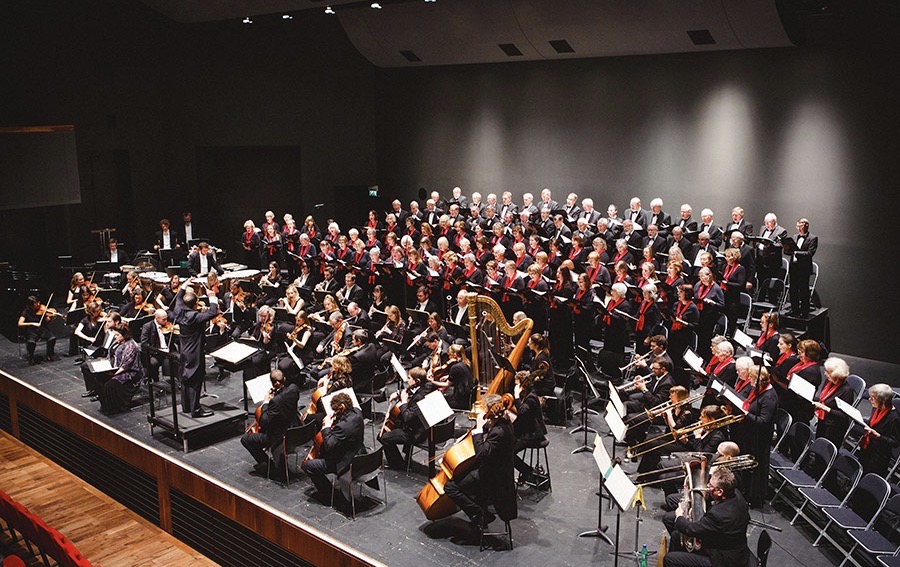 A large Metrodeck seating tier rake at Guildford's G-Live.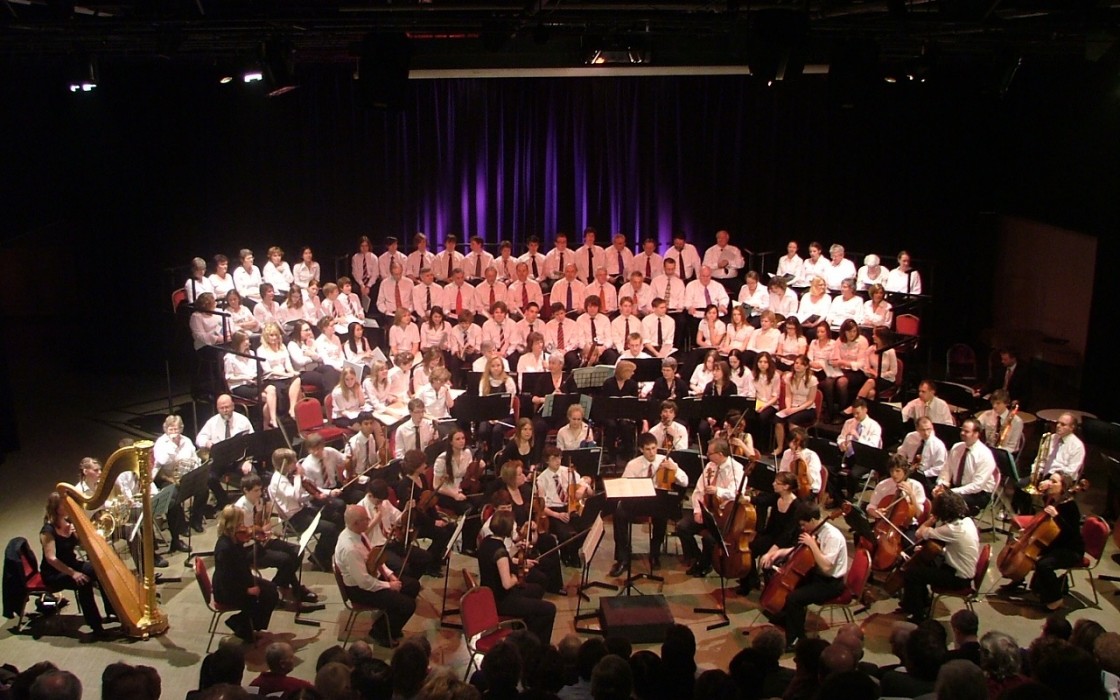 Ambideck units create a faceted tier structure at Bedford Modern School for this classical concert.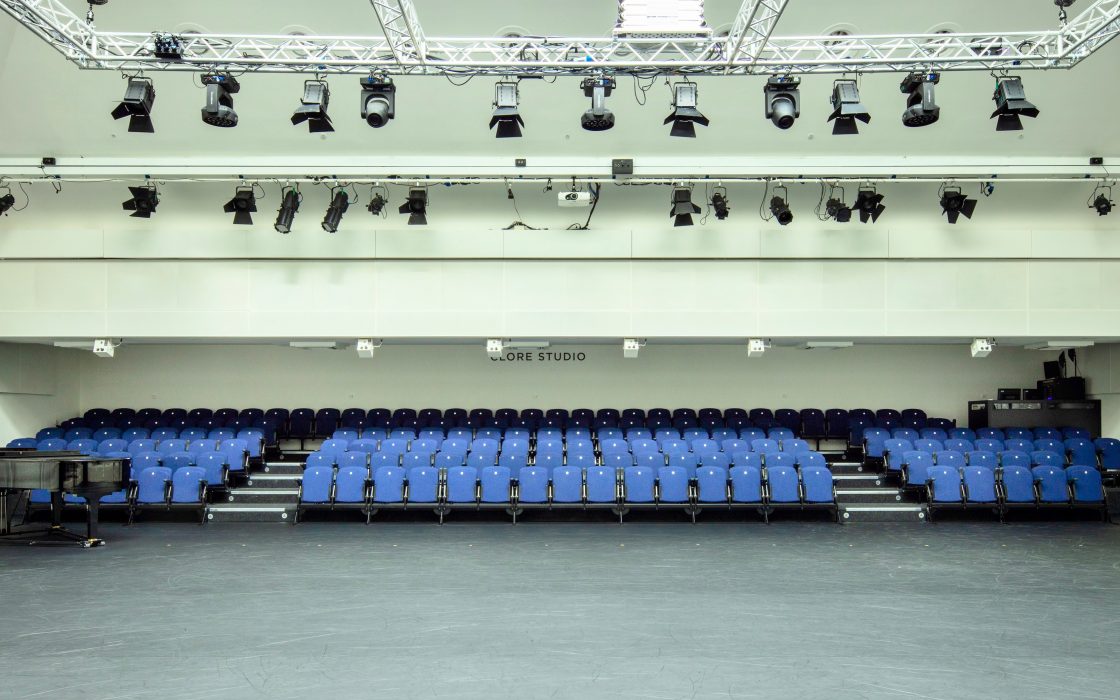 Fixed tiers at the Royal Opera House's Clore Studio - designed and built by us, including installing the seats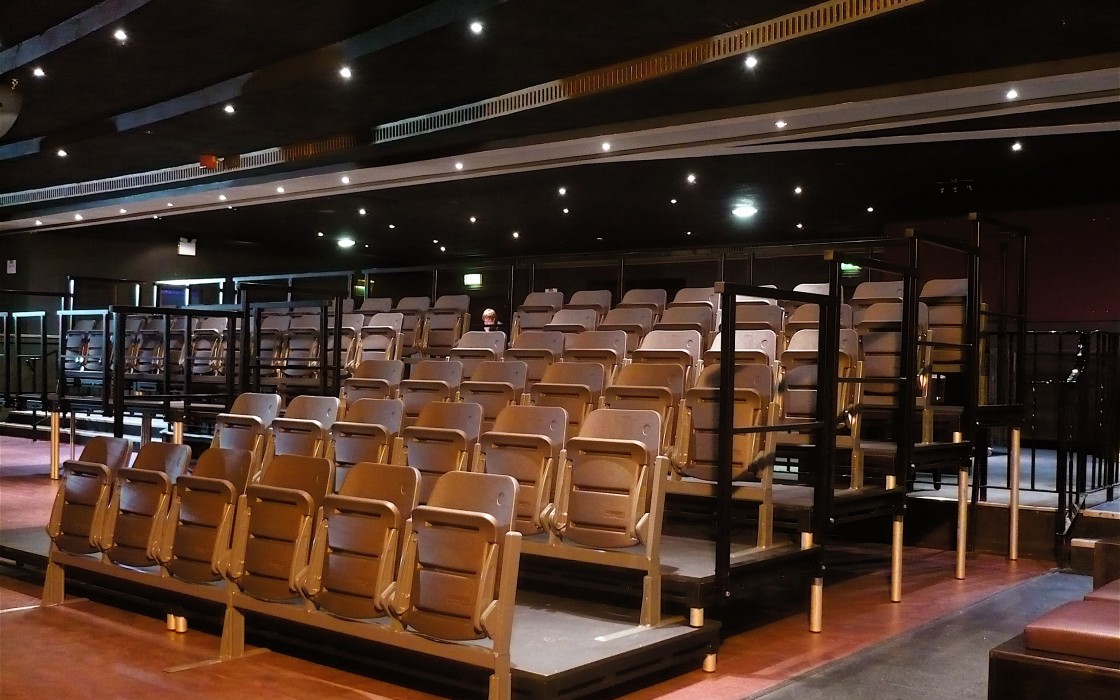 At the Forum in Kentish Town we supplied Metrodeck tiers with fittings for these modular, beer-proof seats.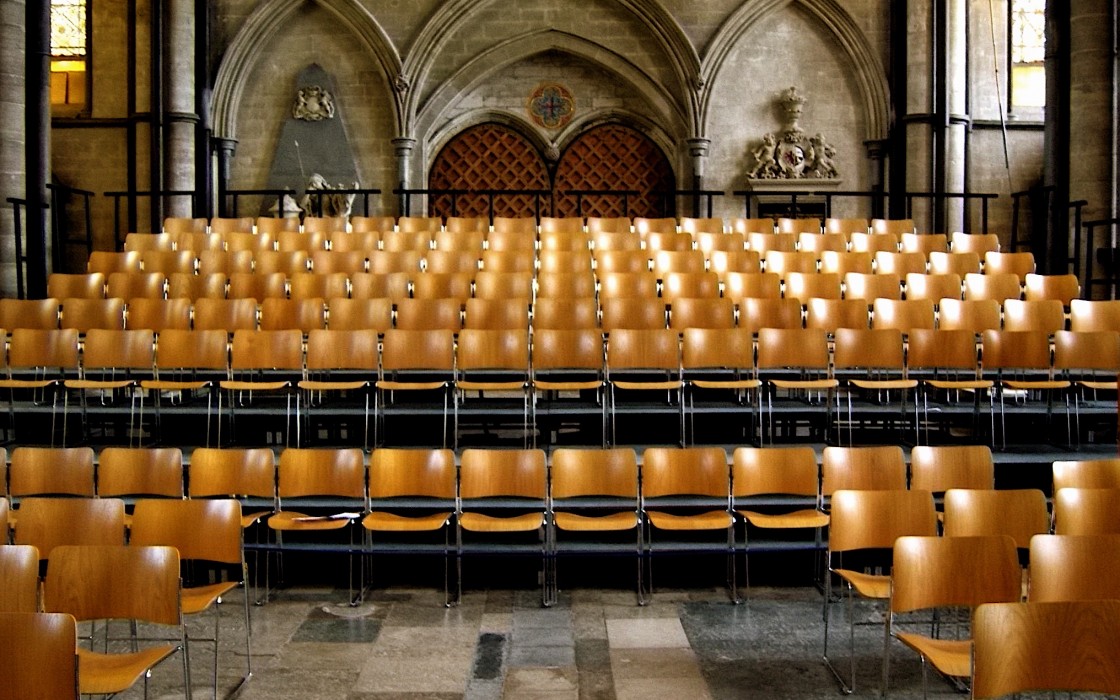 Salisbury Cathedral's stock of Metrodeck creates an impressive tier structure for the audience at the rear of the nave.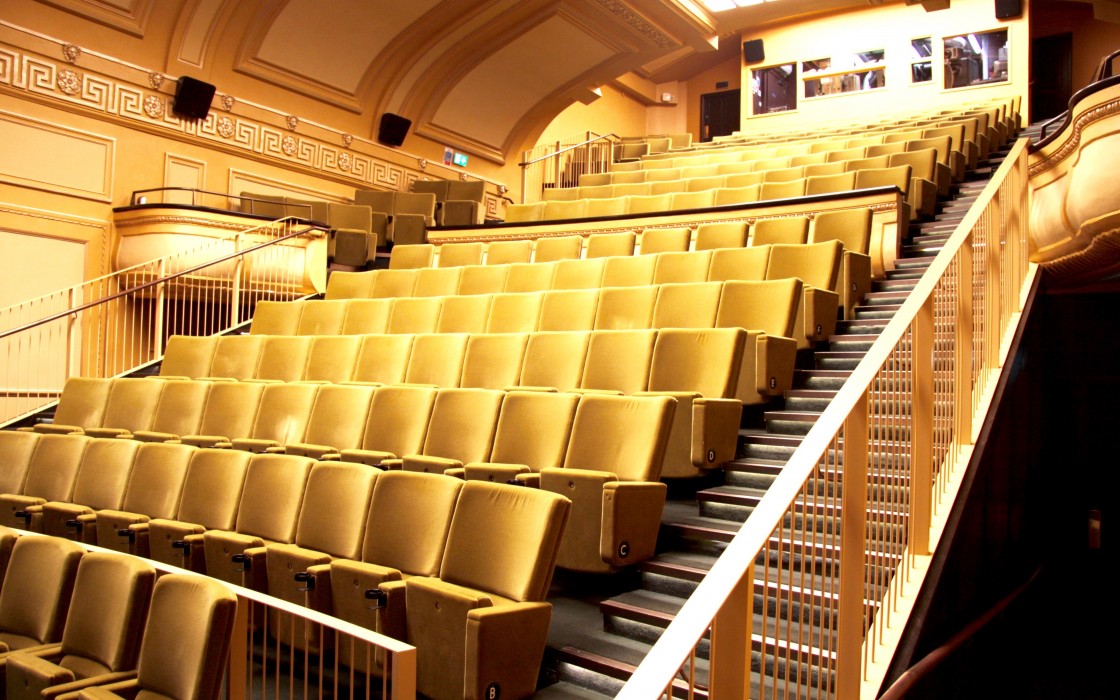 A bespoke, free-standing tier structure at Regent Street Cinema links the stalls and the balcony - more pics in Featured Projects.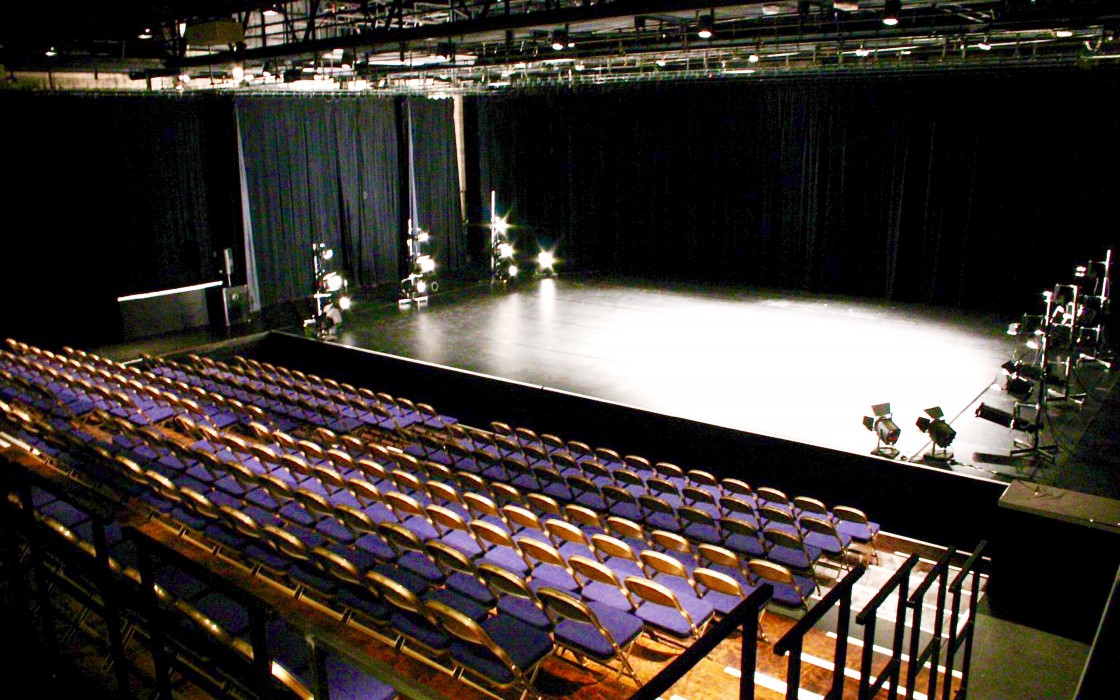 Lancaster University's impressive black box space has a stock of Steeldeck - here used to build not only the stage but also the seating tiers.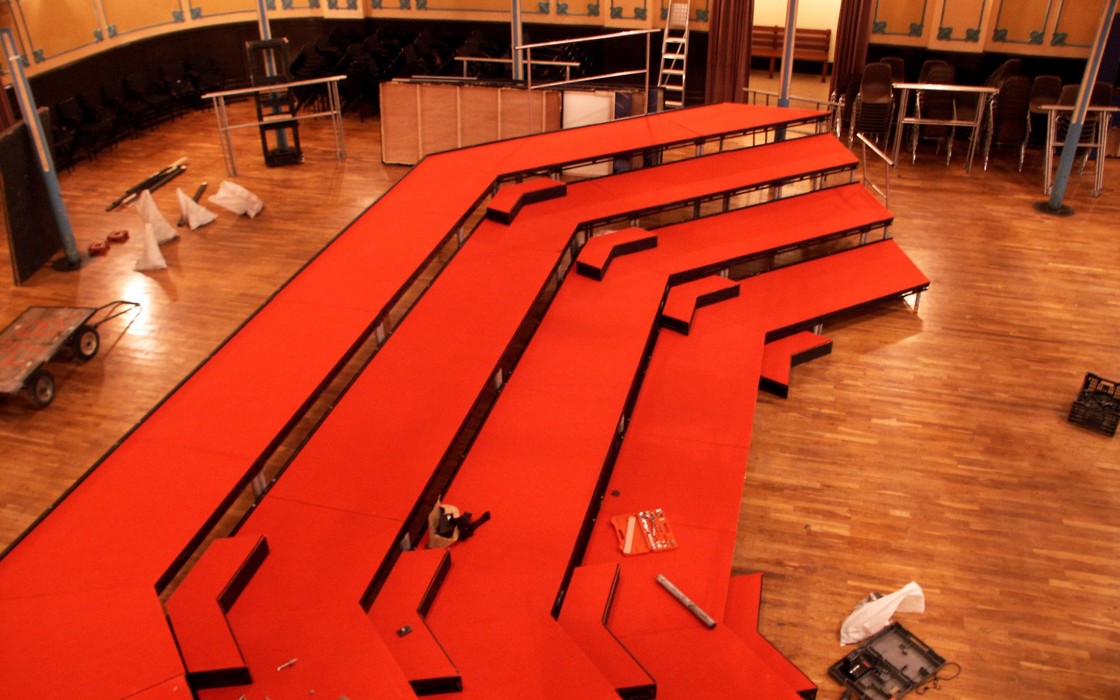 Special carpeted Metrodeck units create an attractive tier structure for the a BBC political Q&A programme at Belfast's Ulster Hall.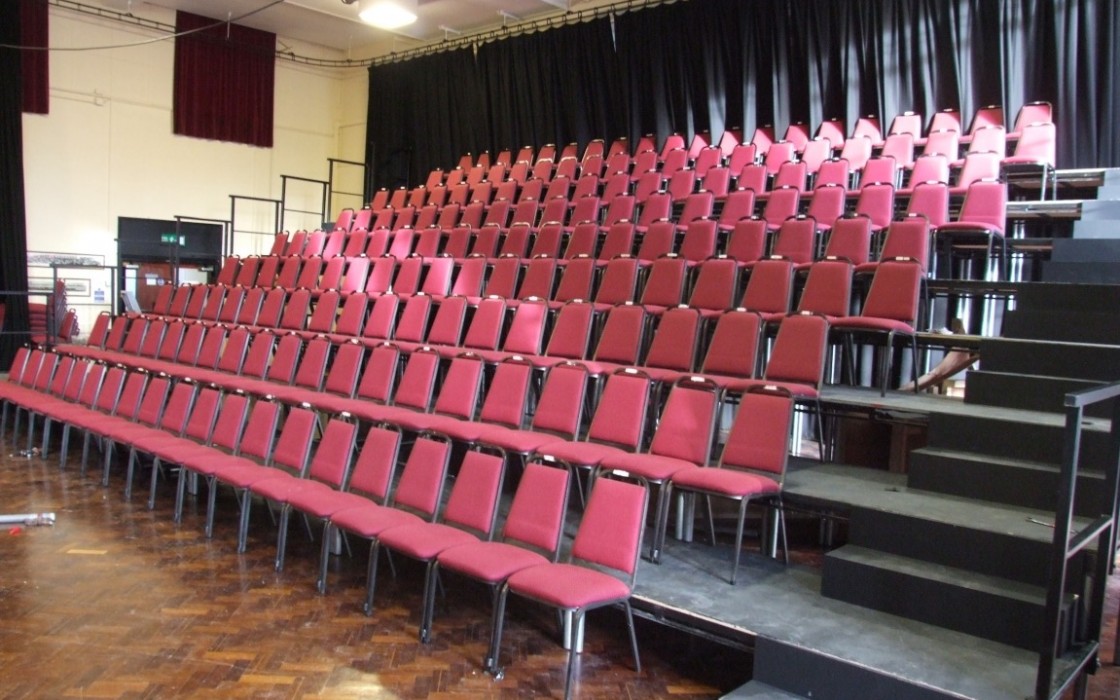 Canon Slade School in Bolton built this steeply profiled tier structure out of their existing Metrodeck stock just by investing in some more legs.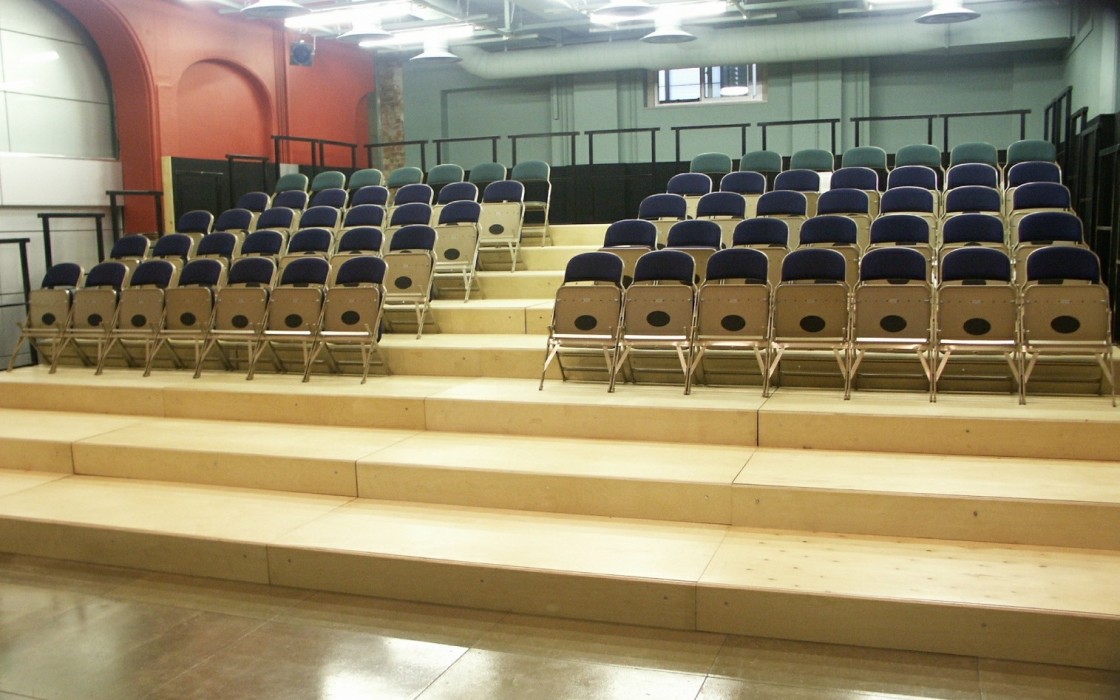 The Pyramid Arts Centre in Warrington bought a Metrodeck tier structure and seats from us to make the most of their versatile spaces.