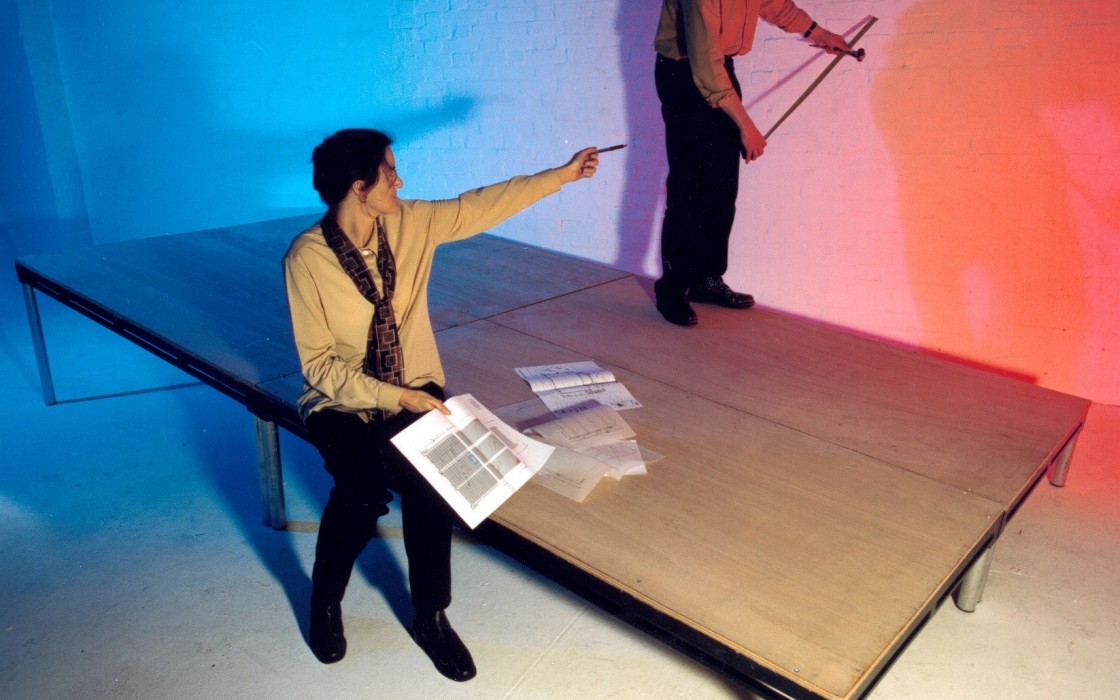 We can cut legs for you to create exactly the ramp or raked stage you need - then it's as easy to erect as a flat stage.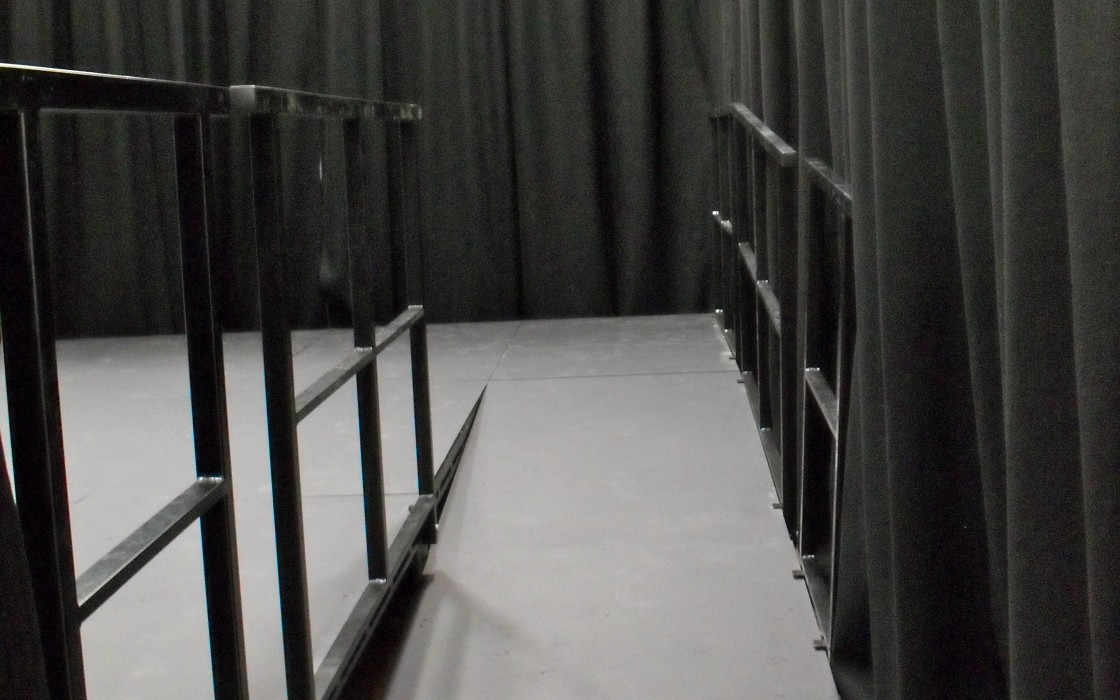 Six identical stages for new secondary schools in the Glasgow suburbs all had a DDI-compliant ramp at the rear of the stage.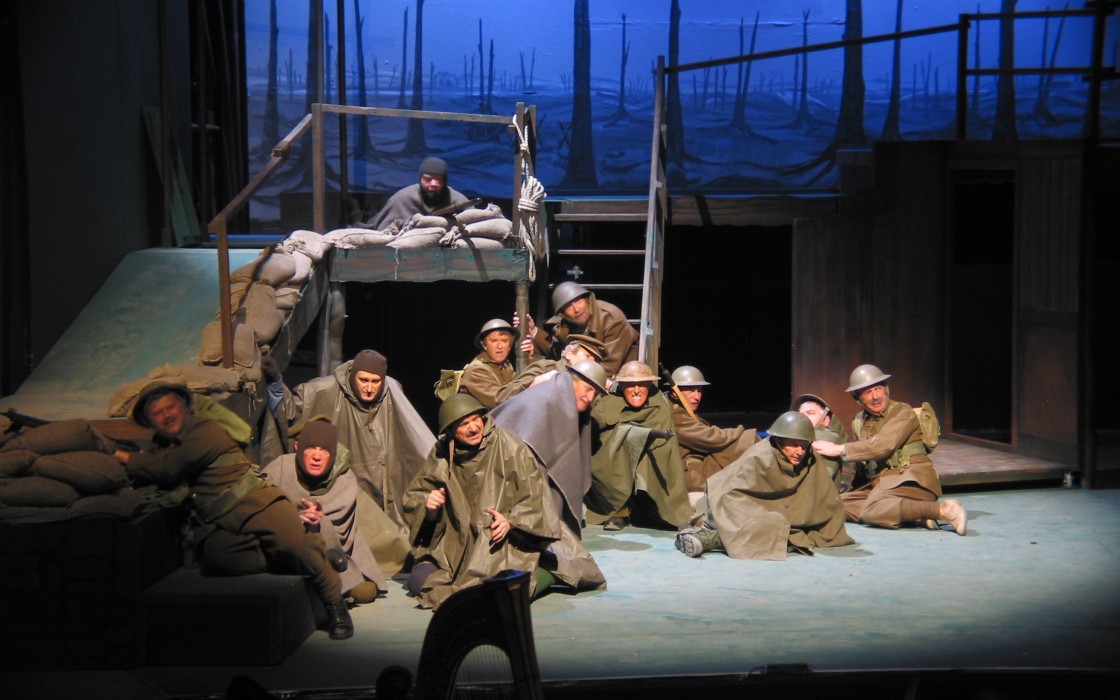 This multi-level Metrodeck stage at Abingdon School made use of the ease with which our decks can be turned into ramps.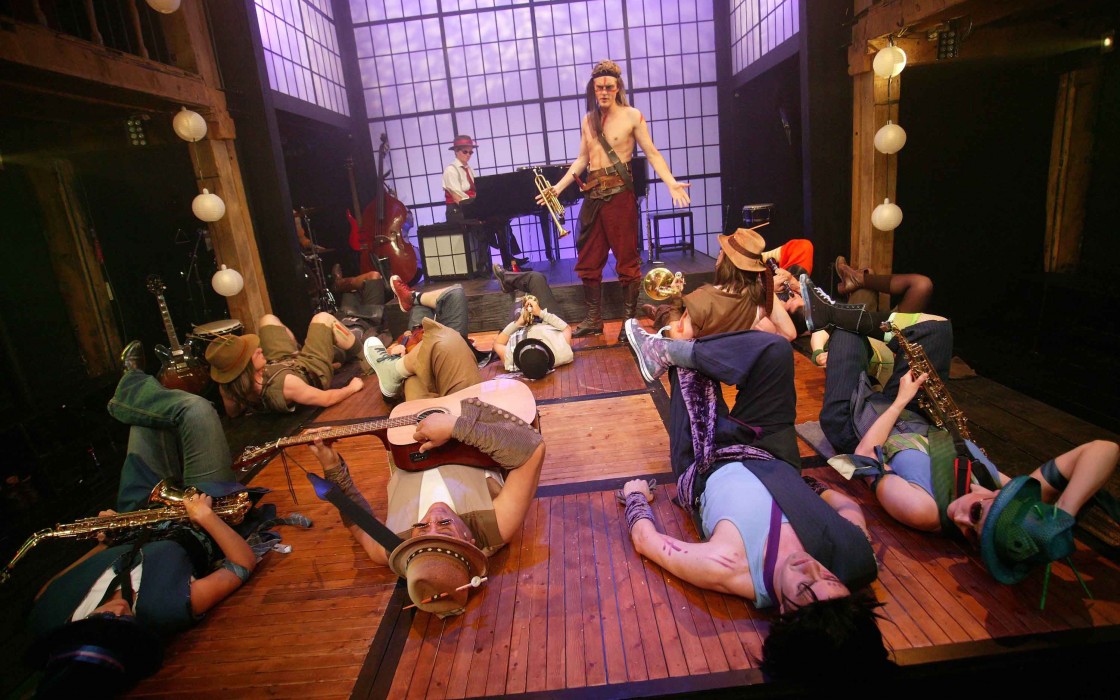 The raked Metrodeck Ultra stage at the Watermill for the Hot Mikado produced some great set-pieces.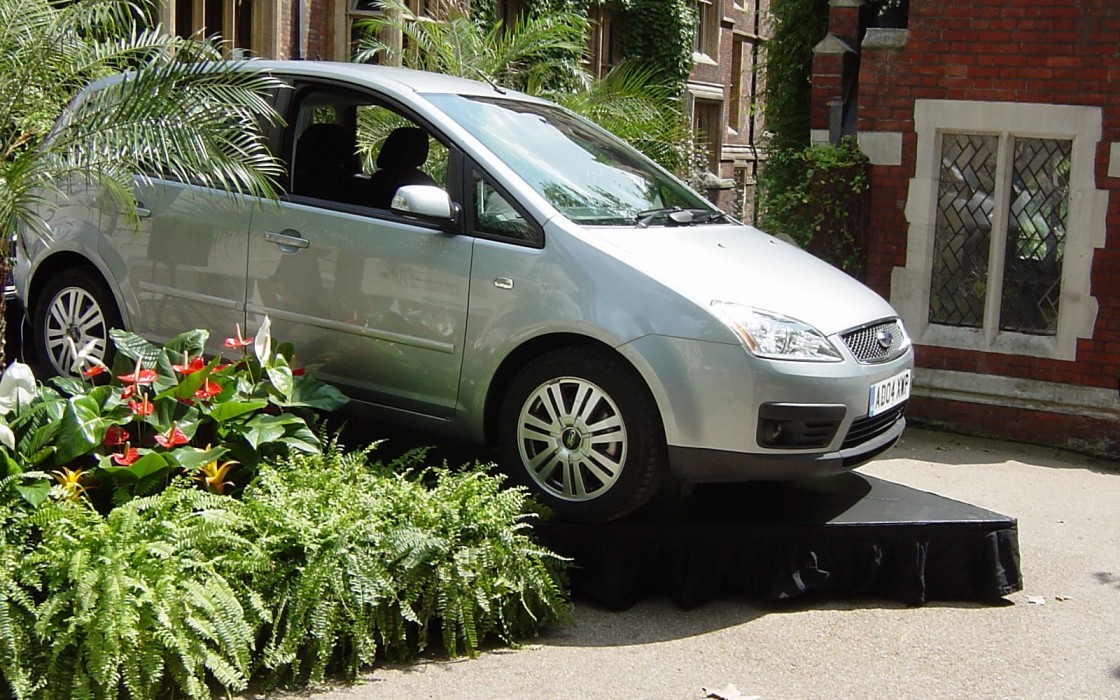 Metrodeck is tough enough to support a car and, when raked, to display it to great effect - even if it is only a Fiesta.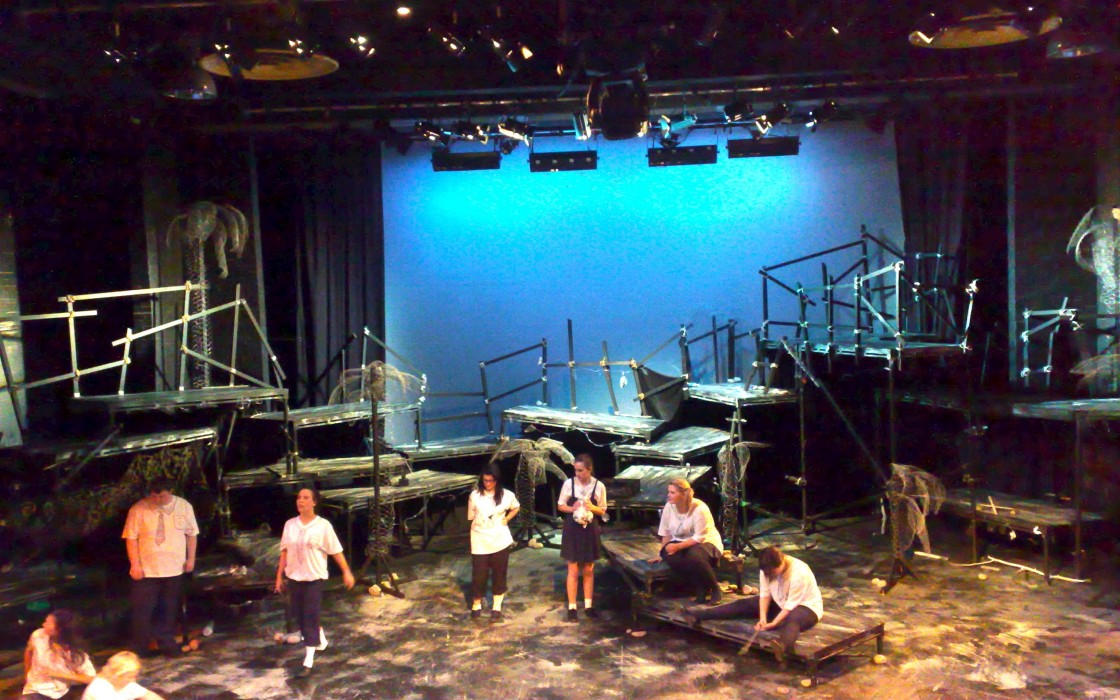 Amersham & Wycombe College show their confidence in Metrodeck with this tumbledown (yet safe) set for Lord of the Flies.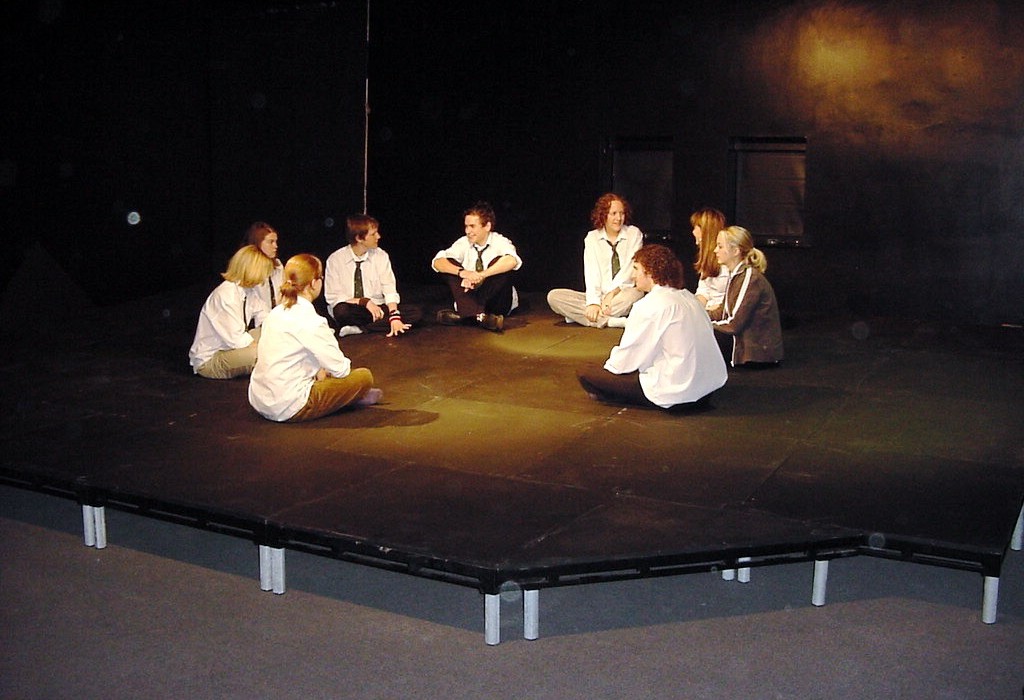 Queen Elizabeth II School, Kirby Lonsdale produce a stark version of the Oresteia on a raked Metrodeck stage.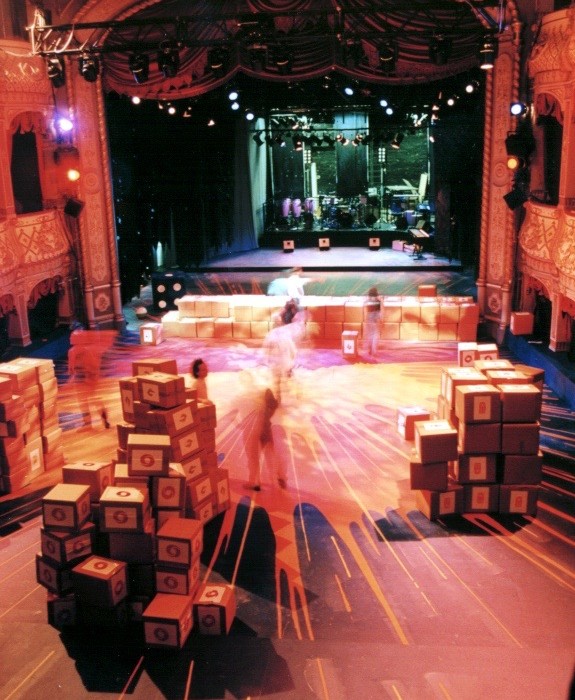 This stunning raked platform extends from the front of the stage at the Old Vic - a lot of Steeldecks and a great paint job.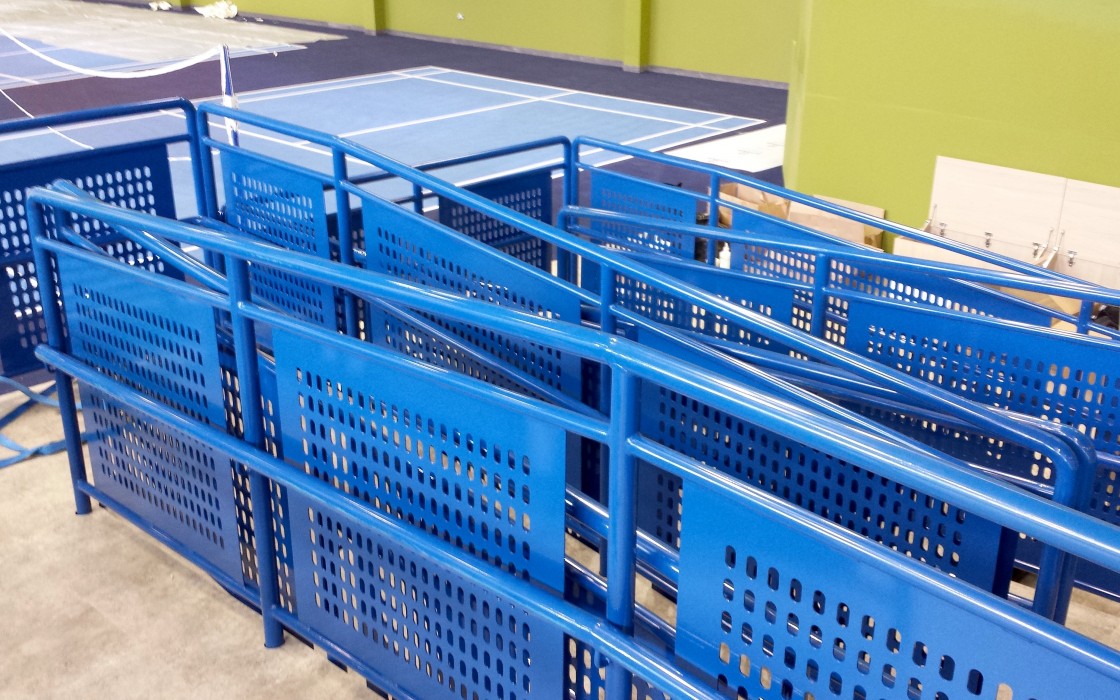 The viewing platform at Center Parcs, Woburn Forest needed a compact ramp for wheelchair access - so we built one.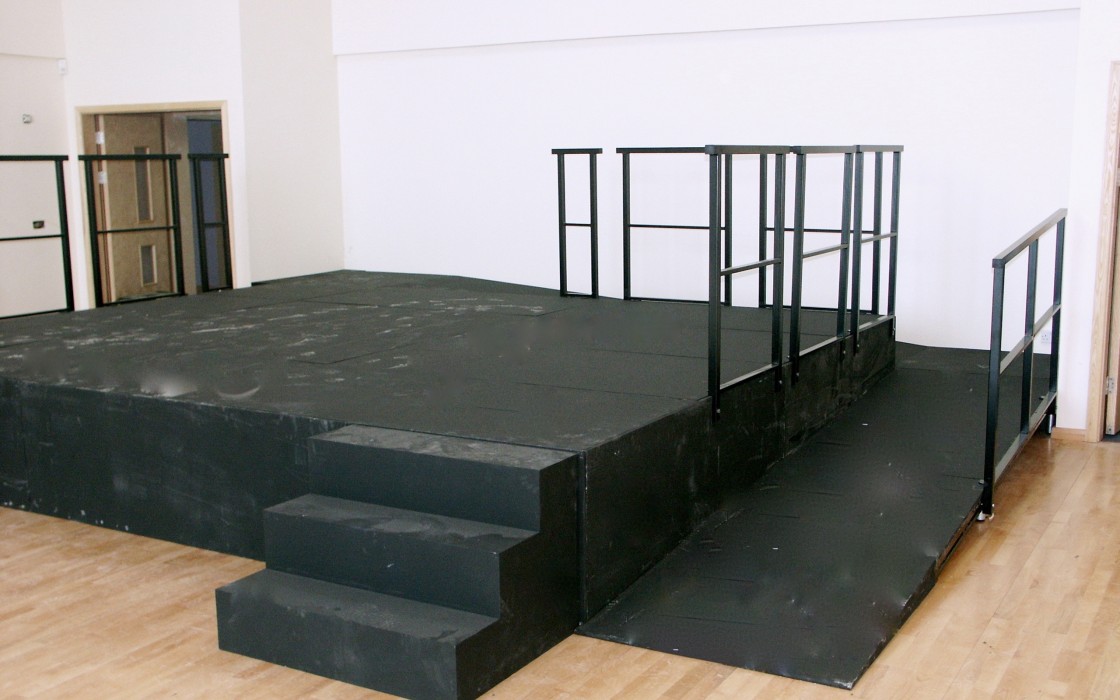 This small stage and DDI-compliant wheelchair ramp were solid black when we left. The next day the contractors walked all over it.