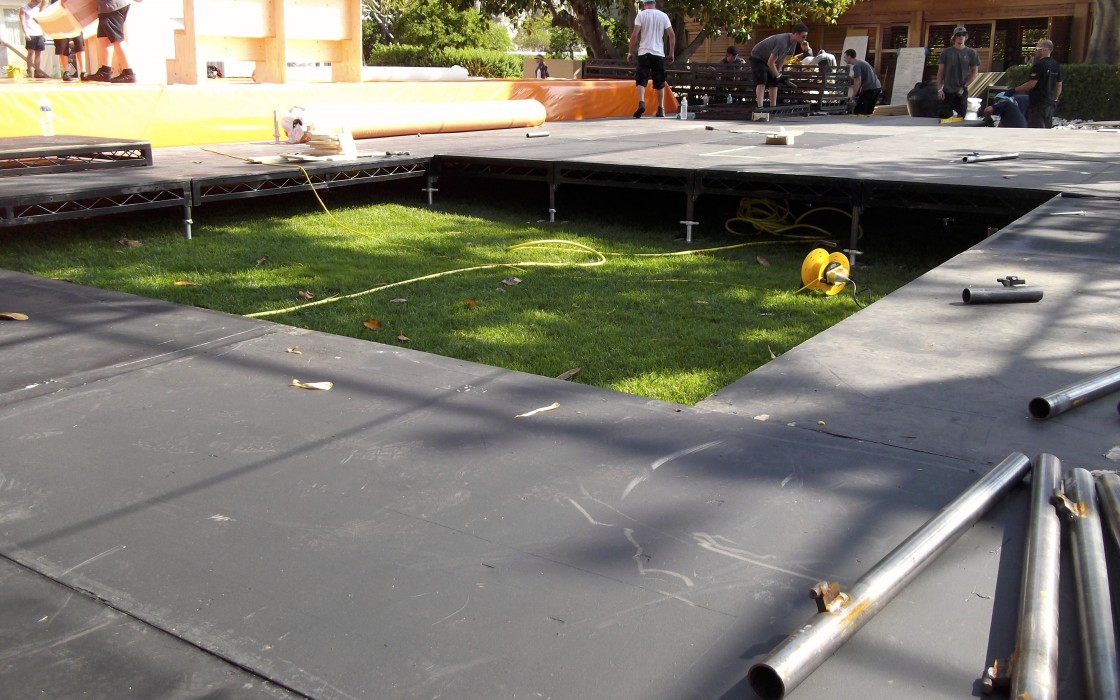 Steeldeck dining and dance platform on the undulating lawns of a 5-star hotel on the French Riviera.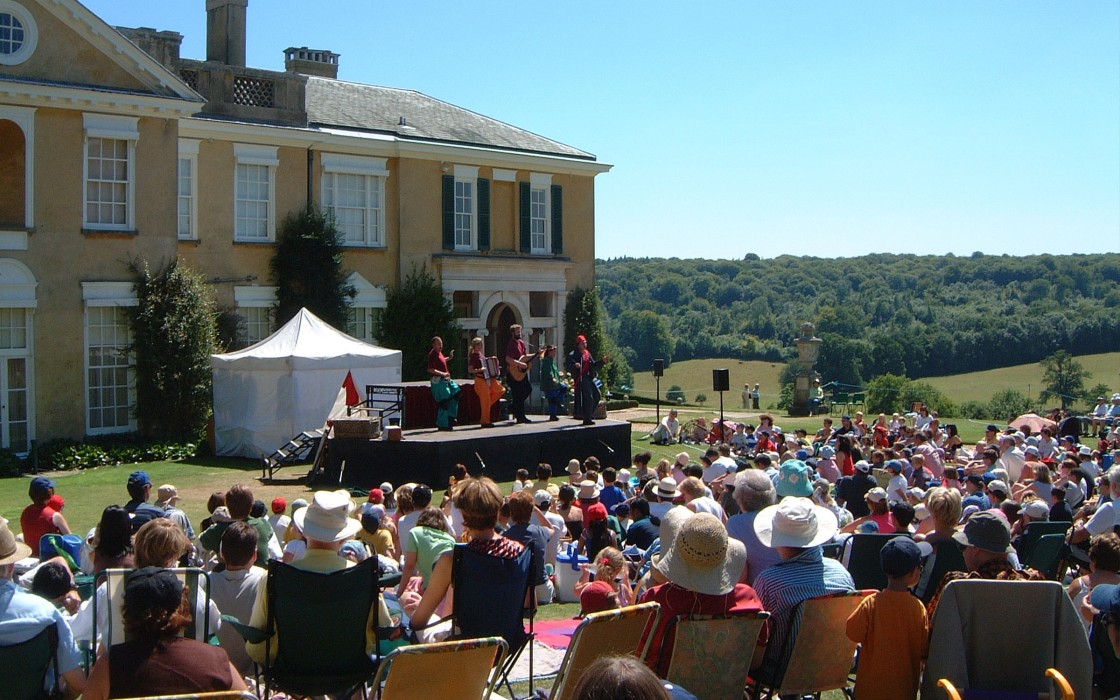 Illyria Theatre Company have used our Steeldeck and Metrodeck for 20 years - and can level it anywhere. This is Polesden Lacey in Surrey.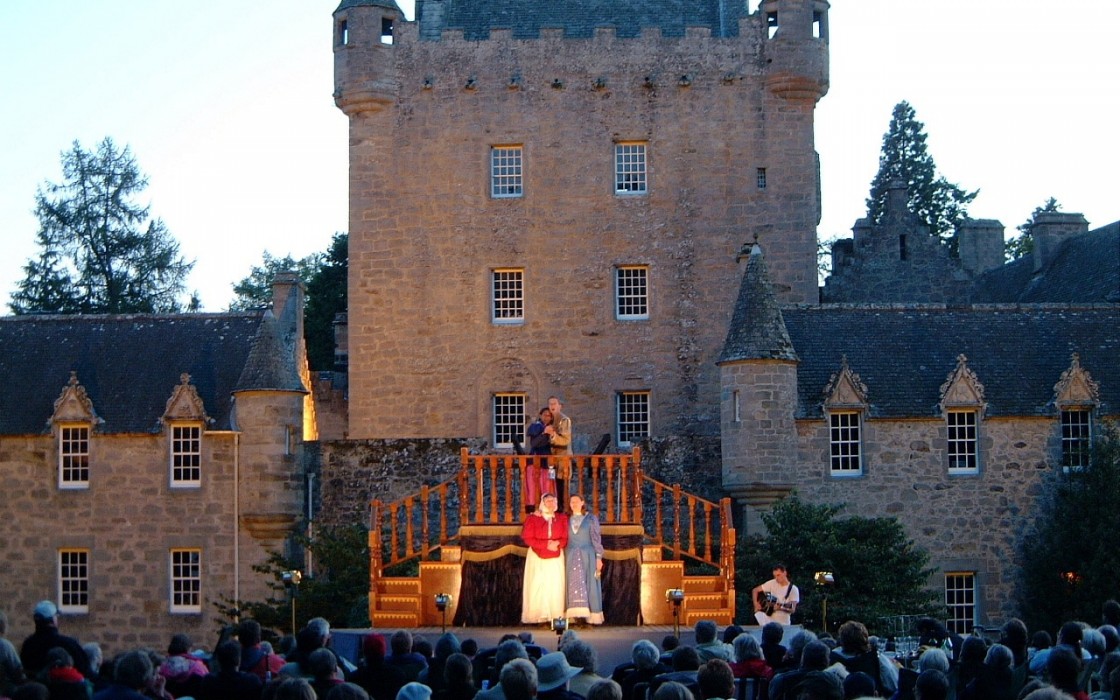 Here are Illyria again - this time at Cawdor Castle.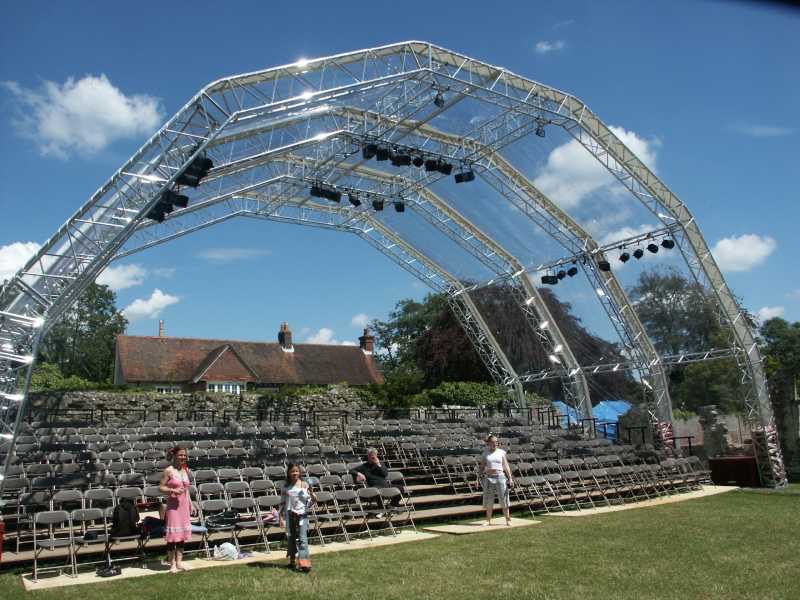 Steeldeck tiers are here protected by transparent covers on a bespoke arch truss structure - at English Heritage's Titchfield Abbey in Hampshire.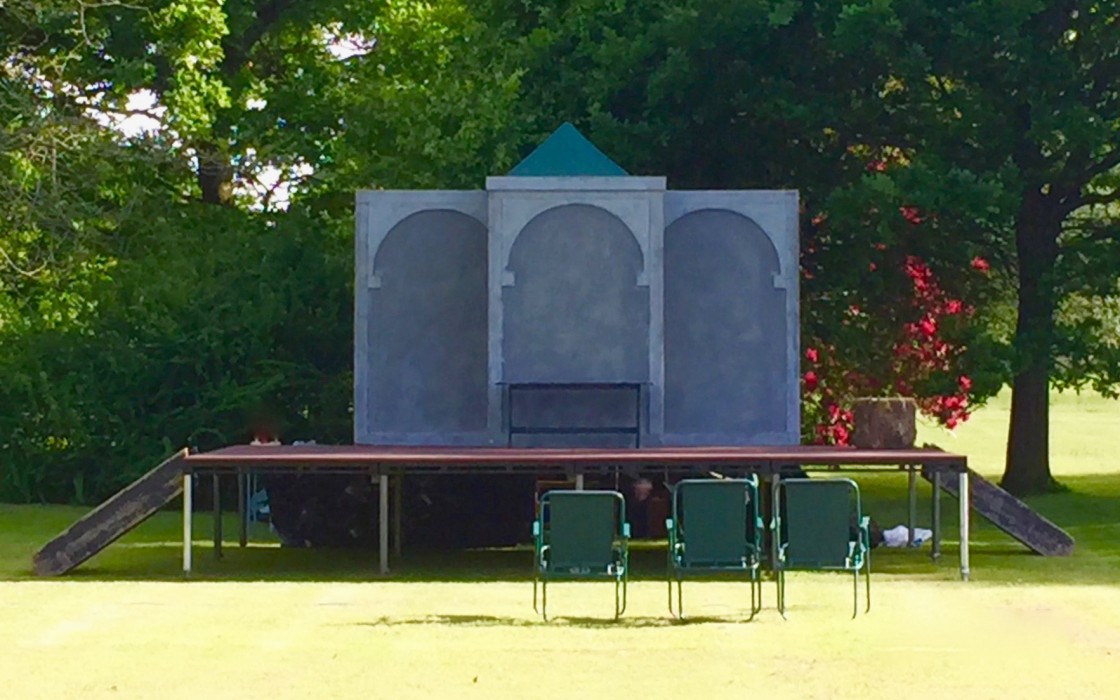 The Festival Players often have to set up and dismantle their stage daily - here's a nicely levelled Metrodeck stage with phenolic-coated ply tops.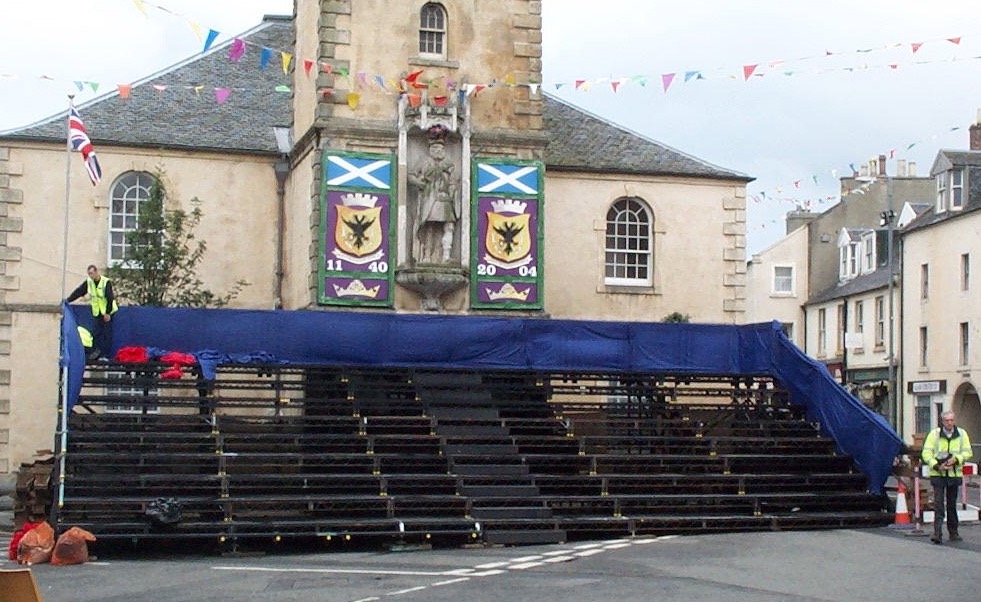 A large Steeldeck tier structure in Lanark town centre is expertly levelled - see the ground falling away to the left.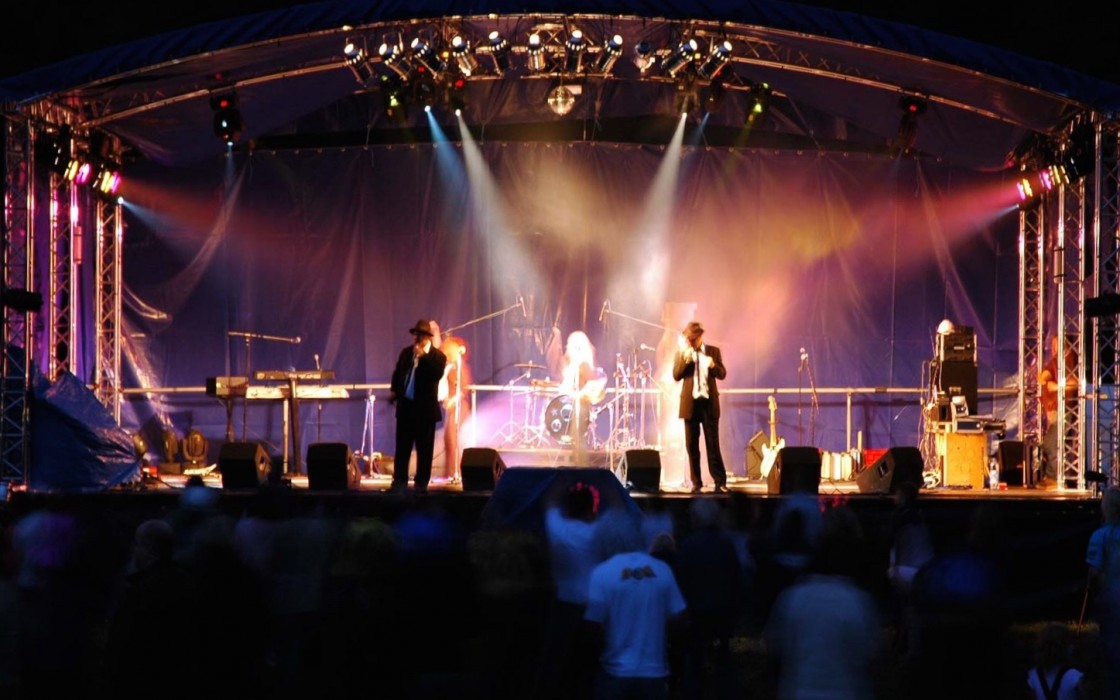 Steeldeck stage and elegant truss structure for a local festival all by us.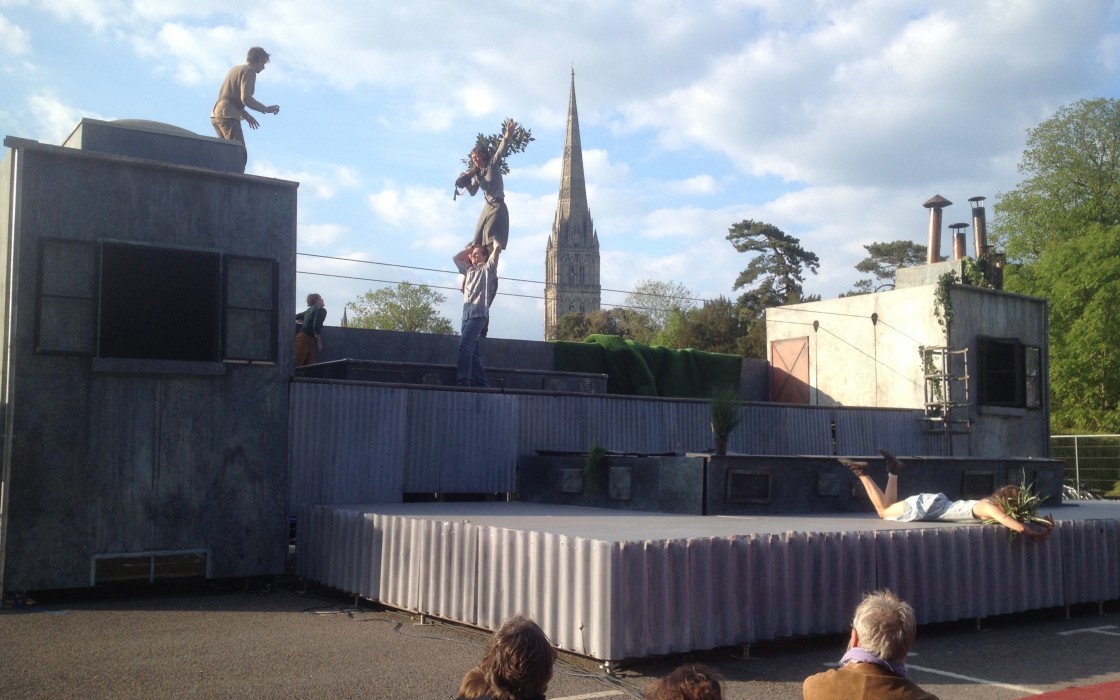 We designed a free-standing double tight-wire structure and stage with rotating trampoline for Tilted Productions' touring dance show.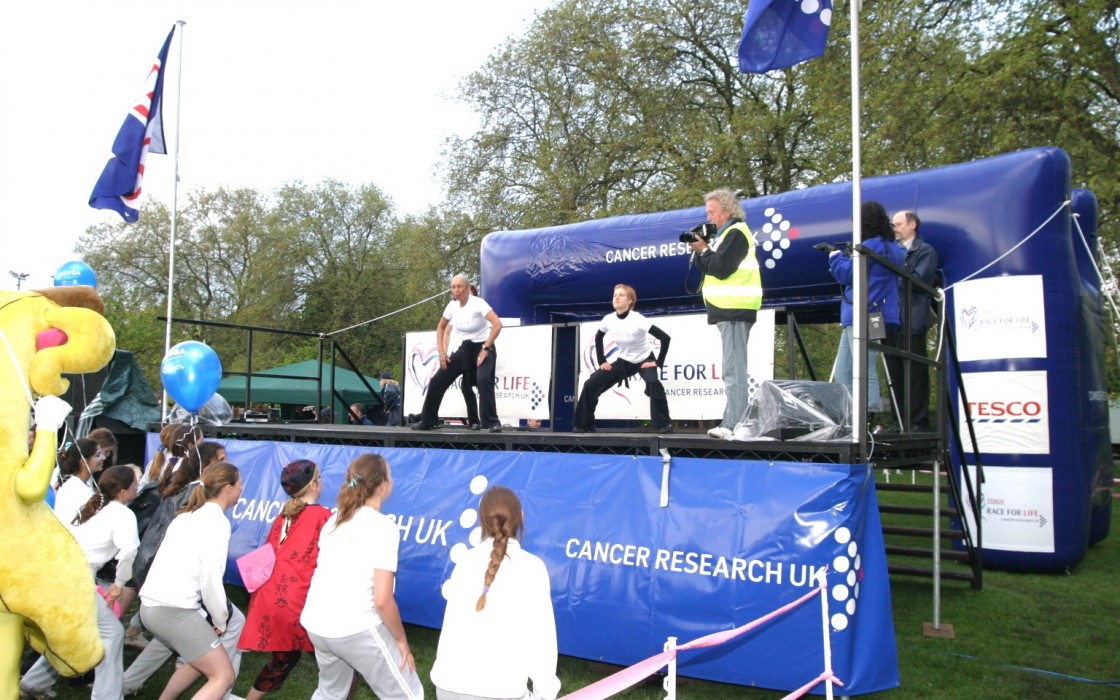 Fifteen of these Steeldeck packages were provided for Race for Life events across the UK.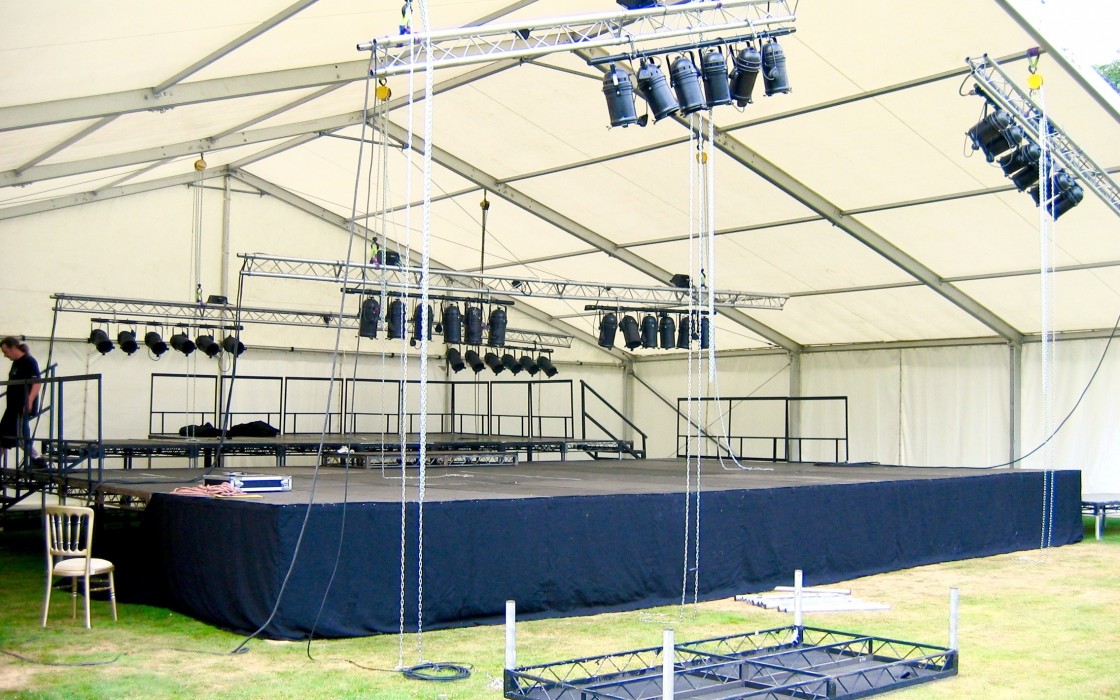 A good example of the kind of outdoor event for which Durham Council uses its stock of Steeldecks.