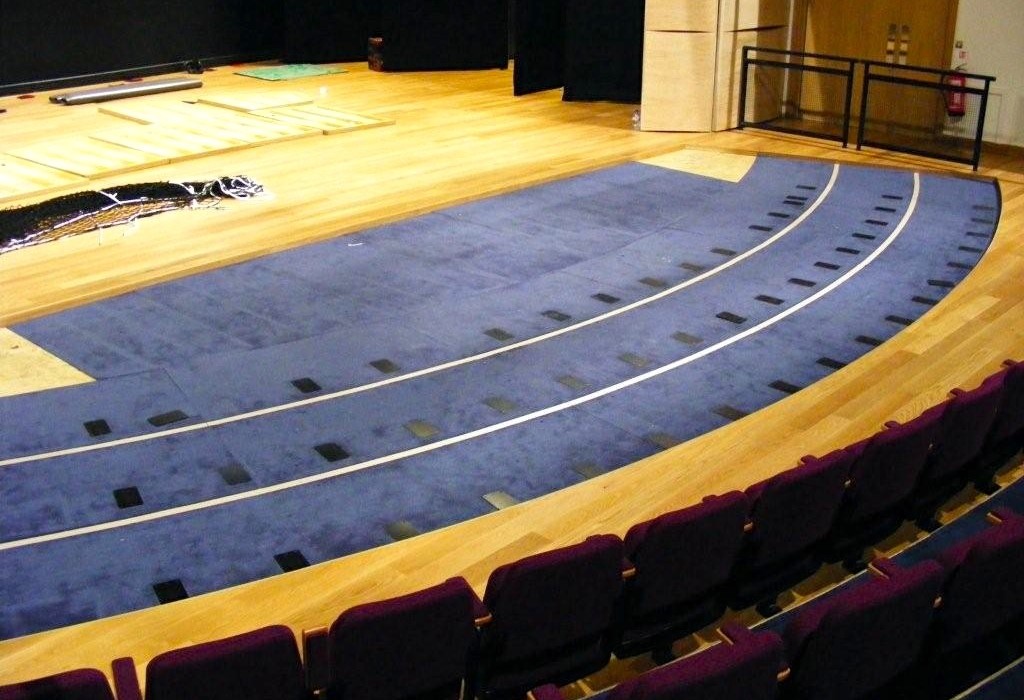 Curved Steeldeck pit cover at Hampton School can be converted into tiers which drop down to create a raised stage front.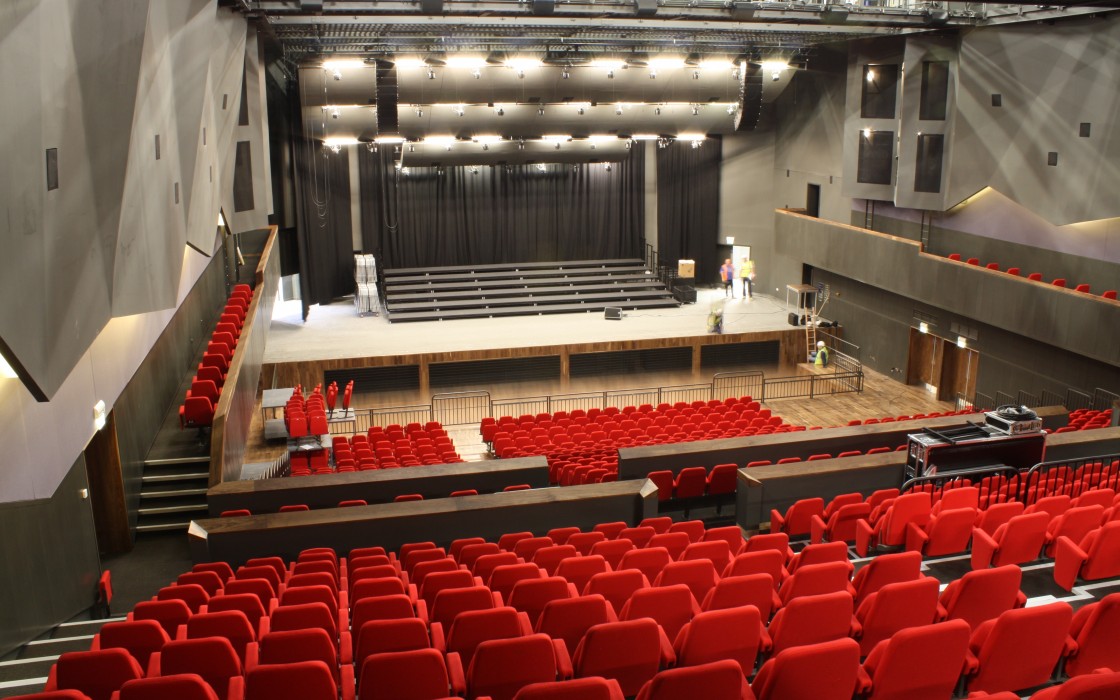 Bespoke handrails and treads around the orchestra pit - and a Metrodeck tier system on the stage.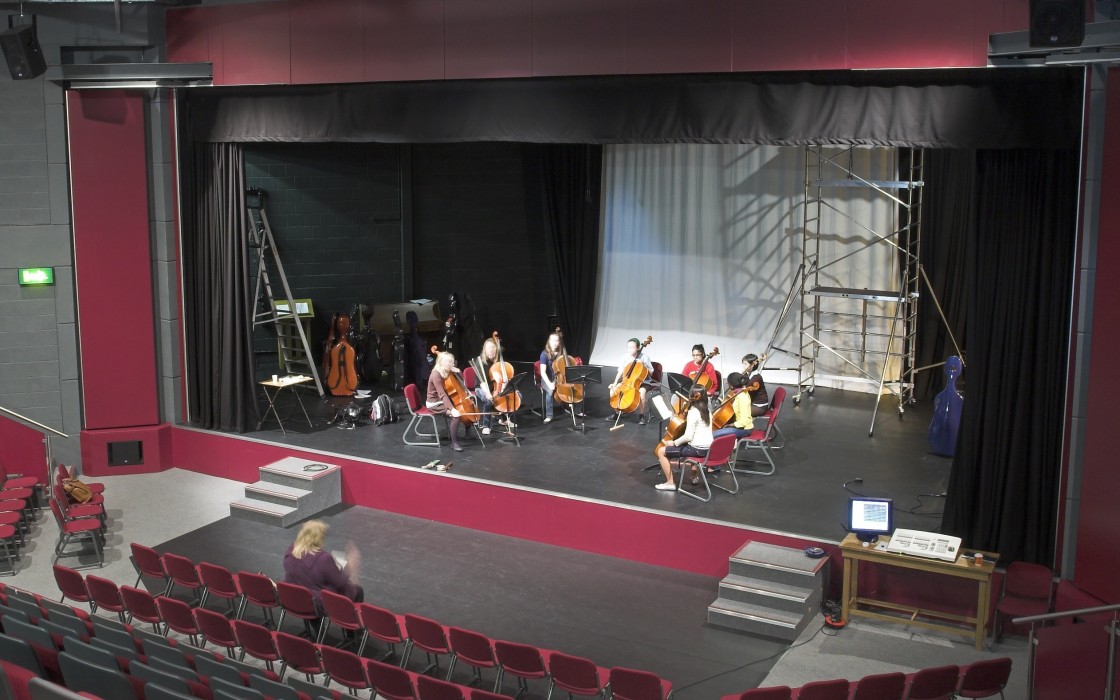 Metrodeck orchestra pit infill at North London Collegiate school.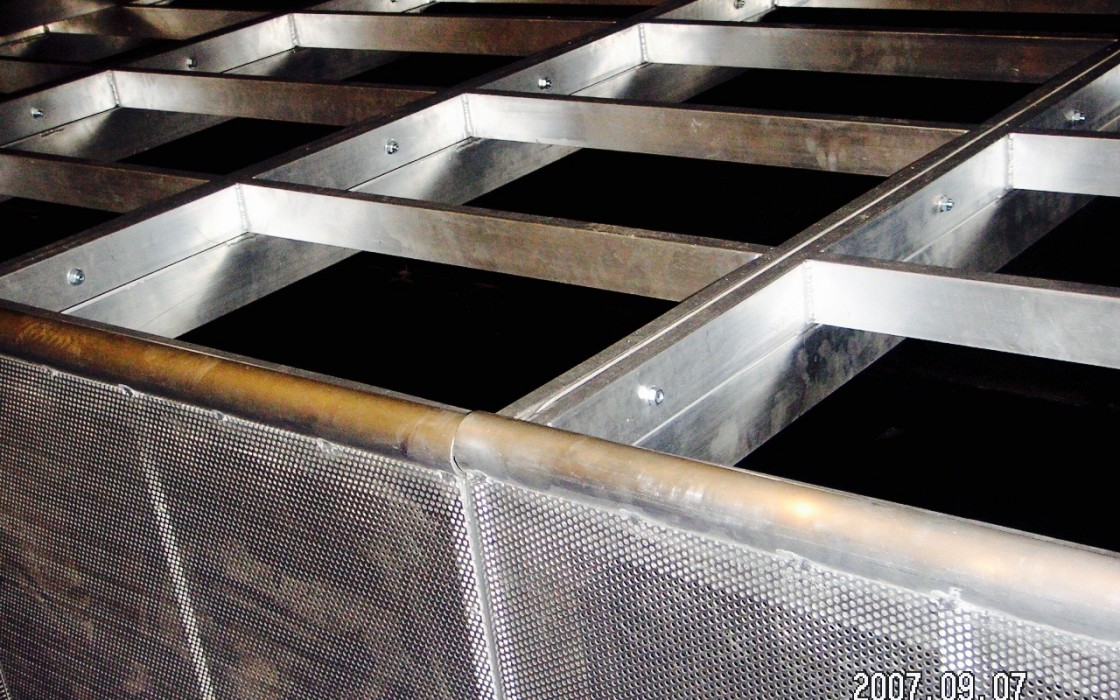 Bespoke aluminium stage extension and pit cover. Deck supports are integrated into the mesh fascias.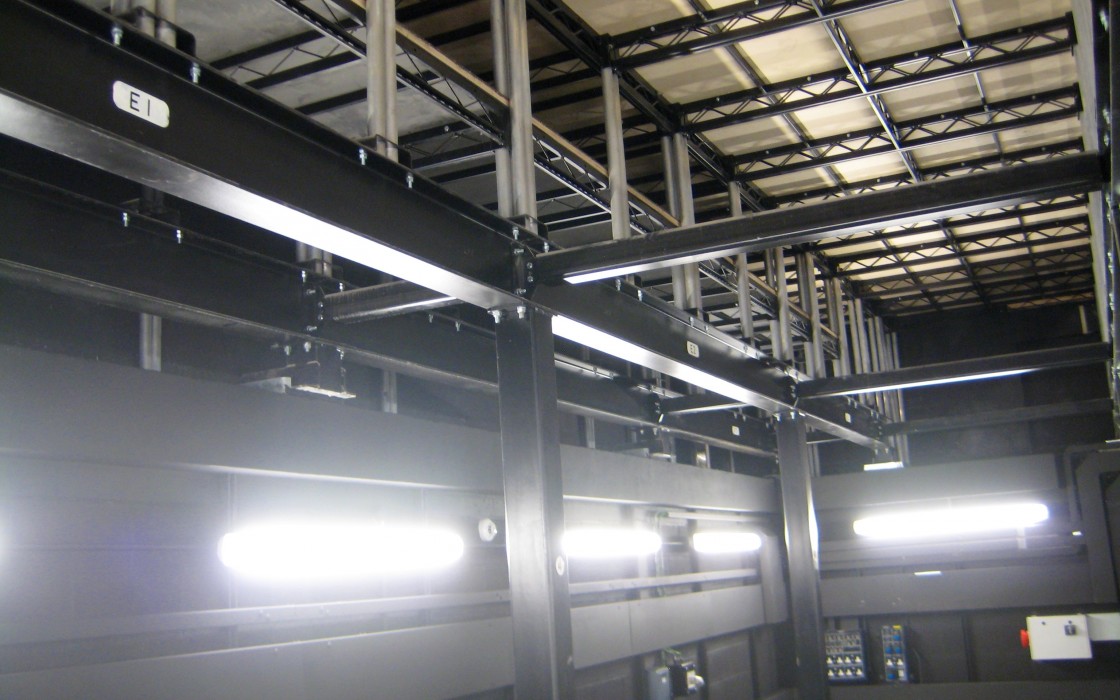 Liverpool Everyman Theatre - the legs of the large Steeldeck stage sit in steel guides on the I-beam frame.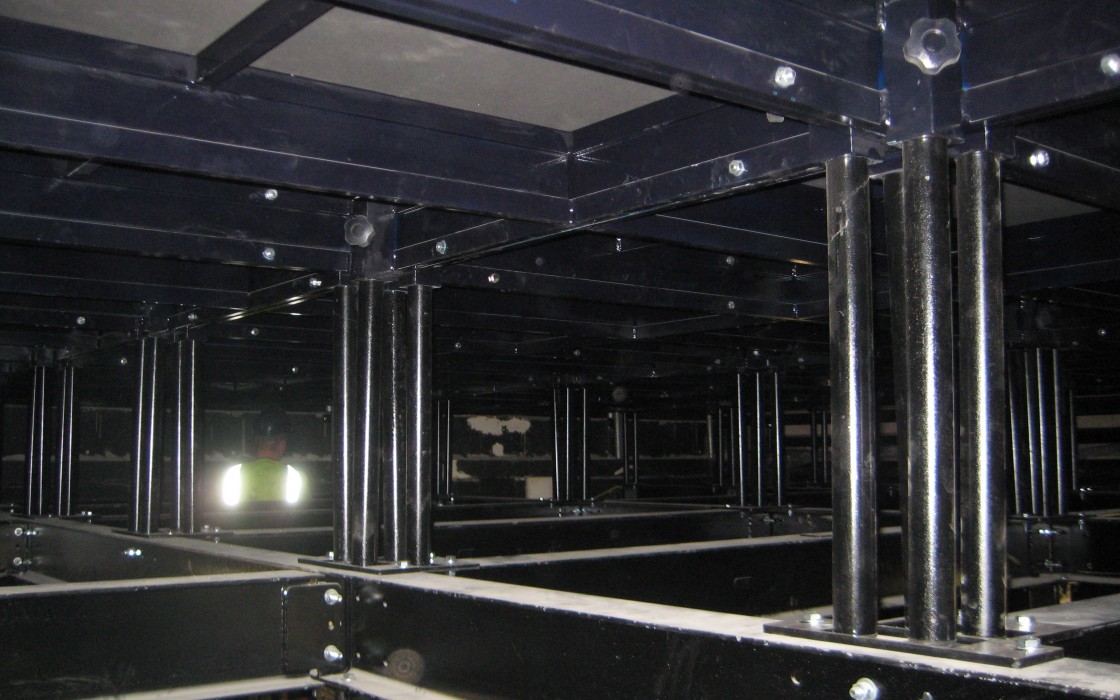 Similarly, at the Chichester Festival Theatre, the legs of the Steeldeck Ultra decks sit in locating plates on the I-beam frame.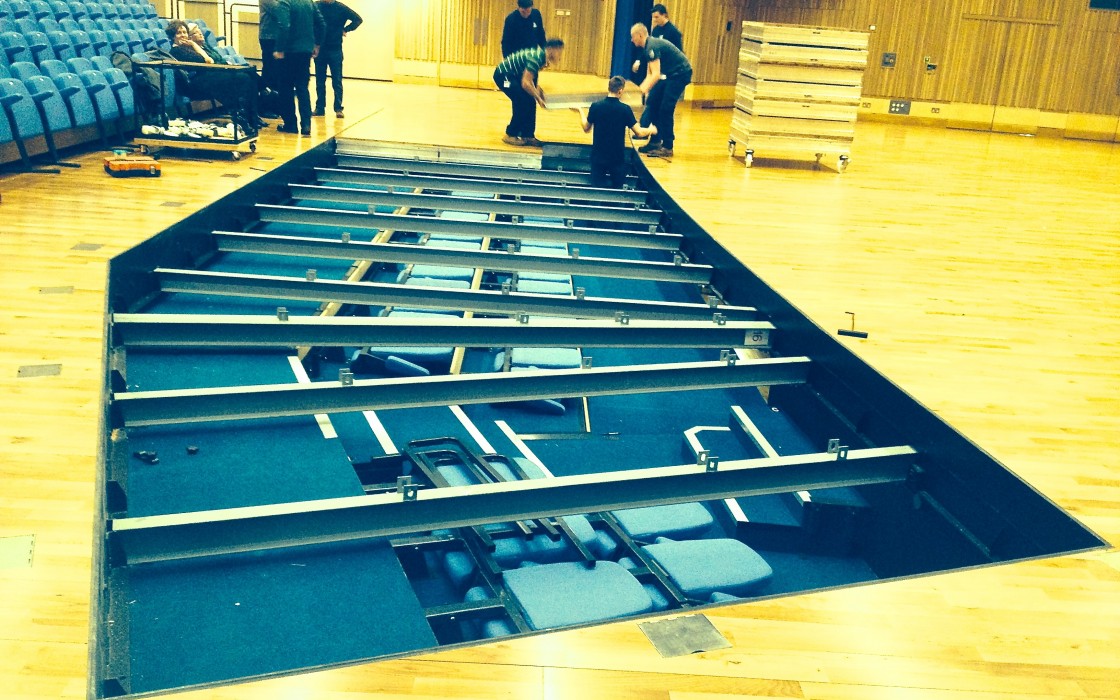 Customised Steeldeck Ultra units are supported on I-beams spanning the pit. The tops have a hardwood finish to match the surrounding floor.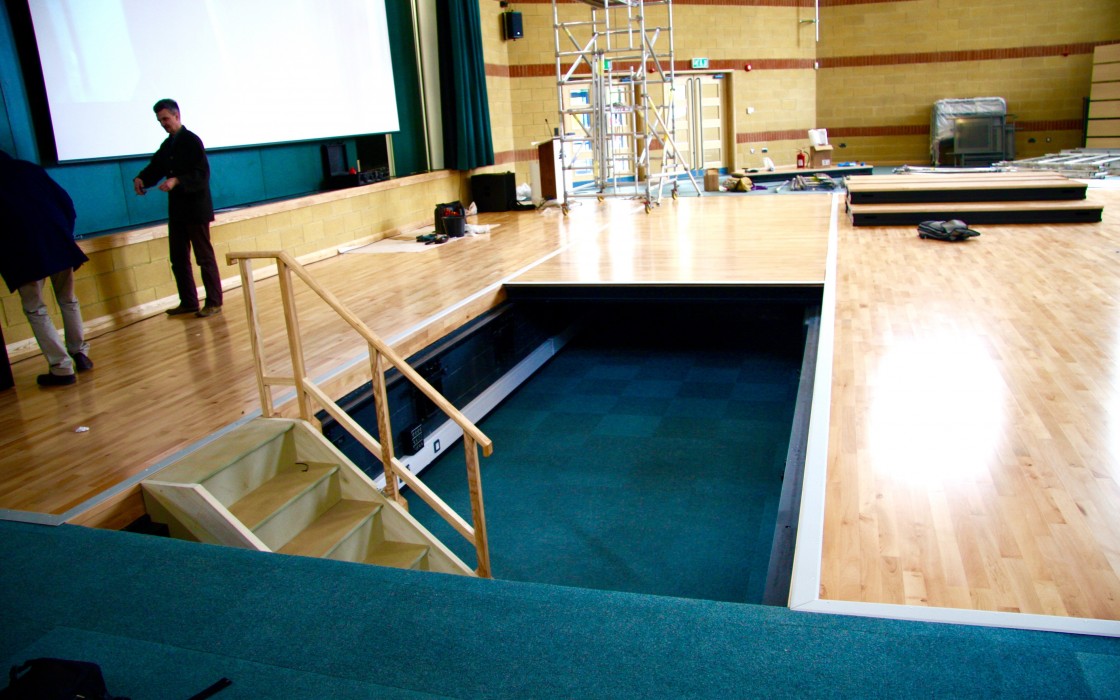 Lytchett Minster School - bespoke Steeldeck Ultra units sit on steel angles on either side of the pit. Hardwood finish matches the floor.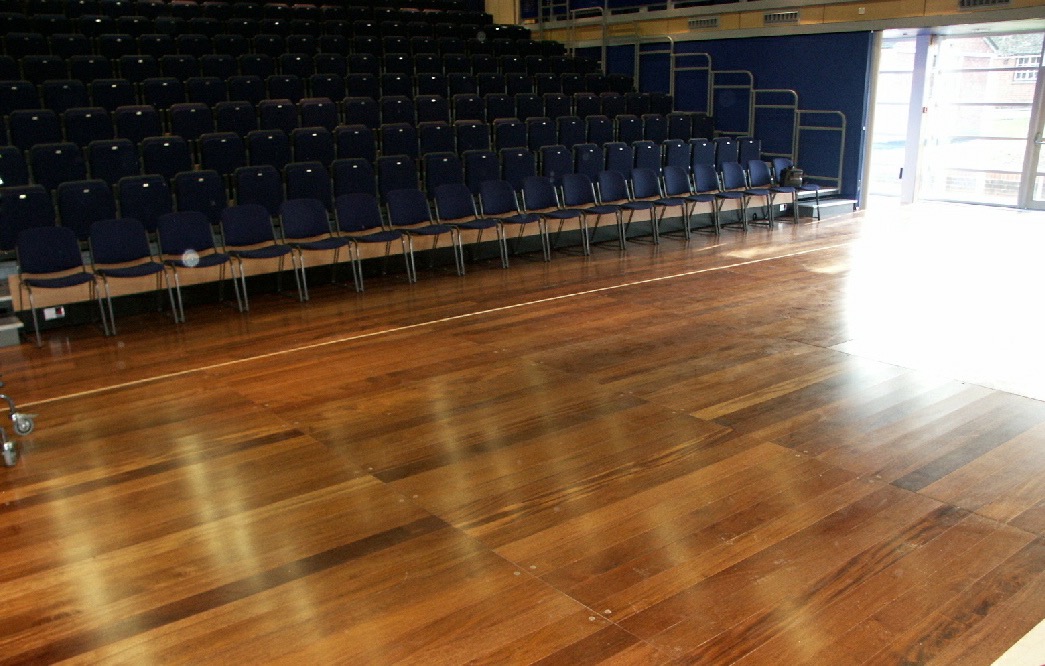 Metrodeck units with hardwood finish to match the floor at Kent College, Pembury.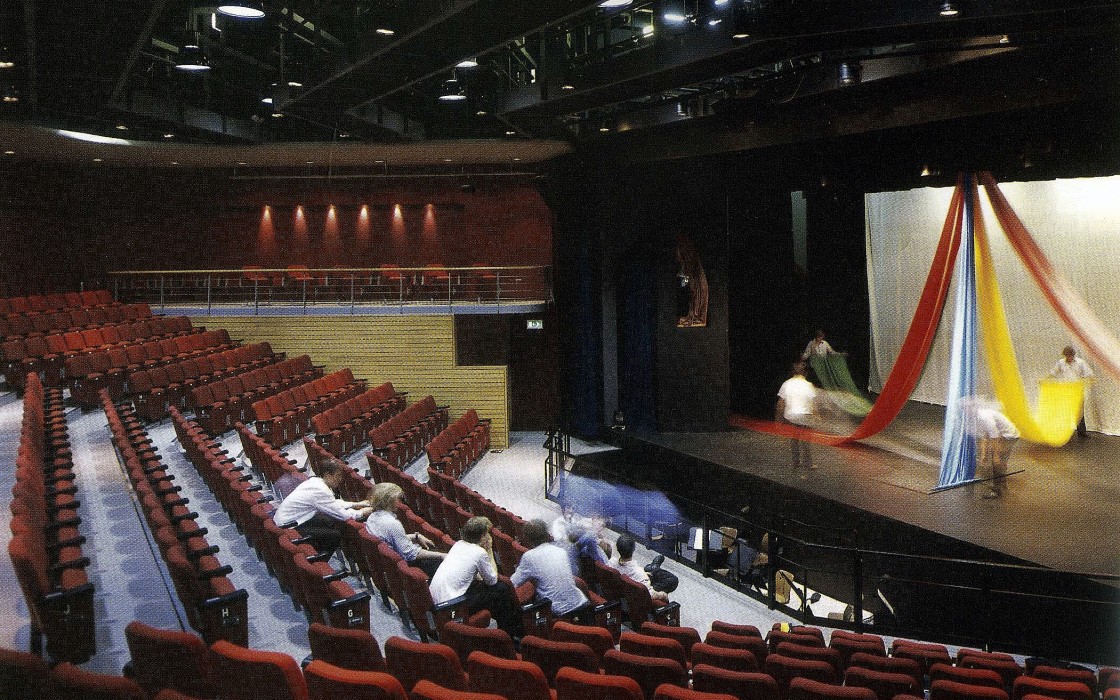 Orchestra pit cover in Metrodeck and guardrails at Radley College, Oxfordshire.