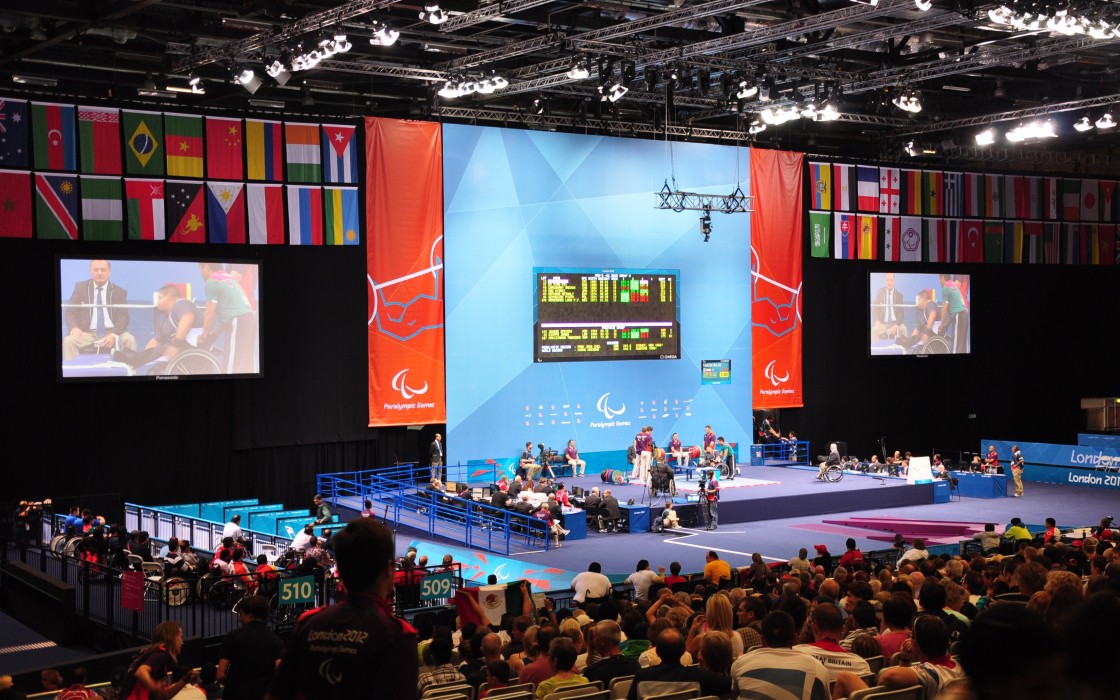 We used our Steeldeck 7.5 to build the platforms for the Weightlifting and Powerlifting competitions.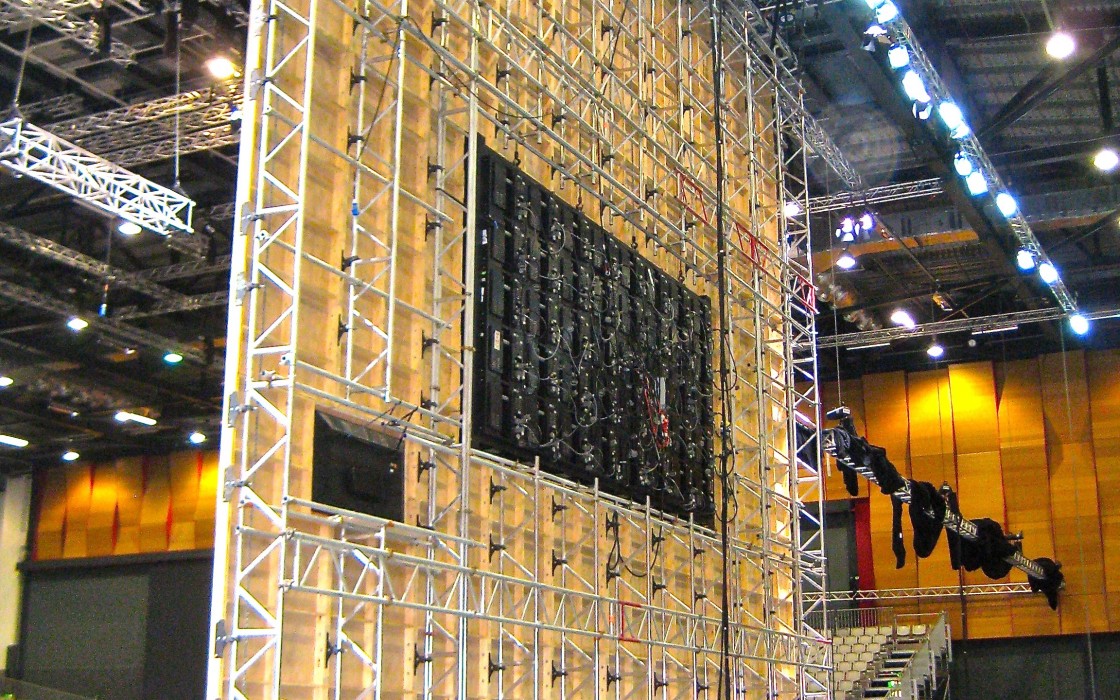 We also designed and built the wall behind the platform - almost 200 square metres altogether.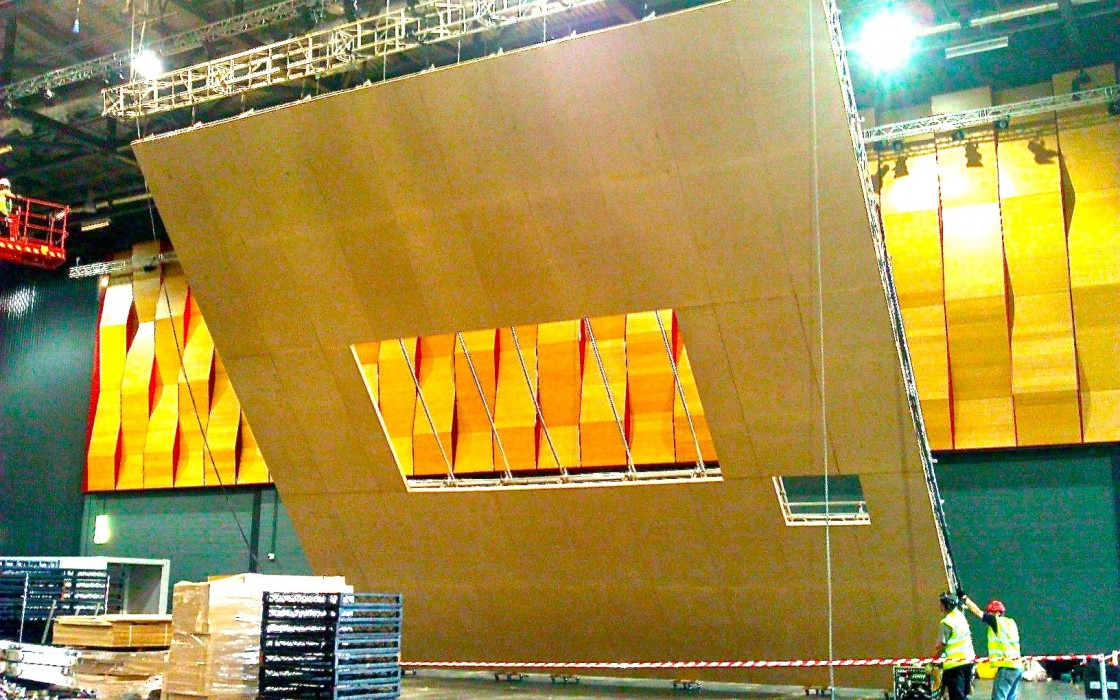 We were told it couldn't be done - but within 24 hours of arriving on site we had built it and lifted it in one piece.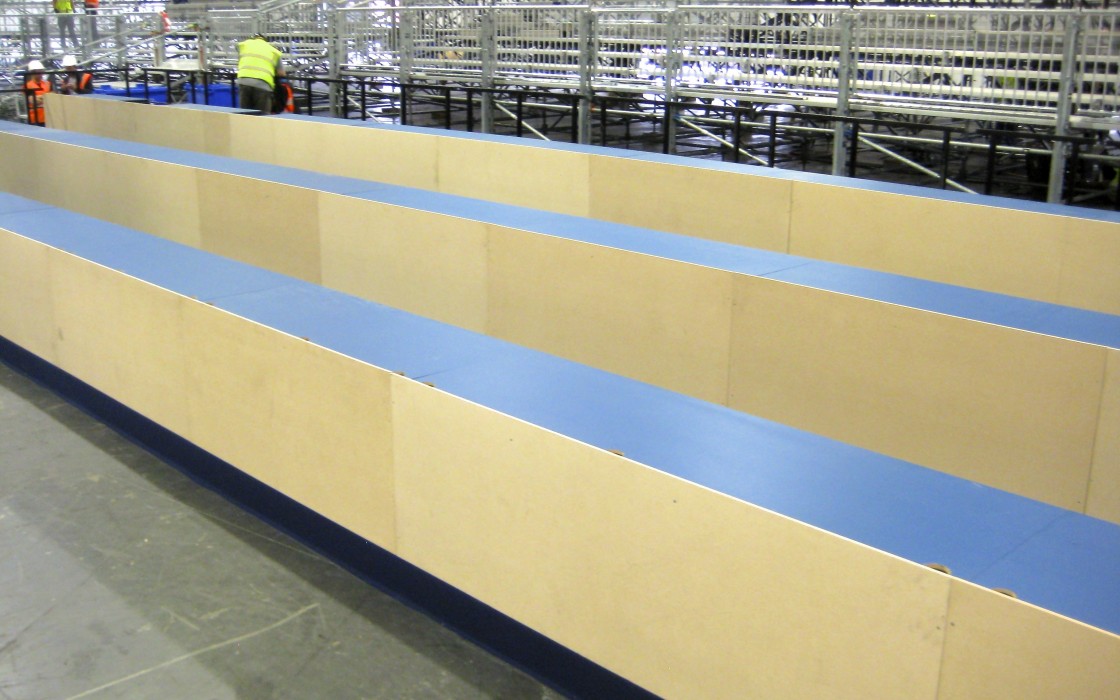 Throughout the arenas we used Metrodeck to build demountable tiers for the judges and dignitaries.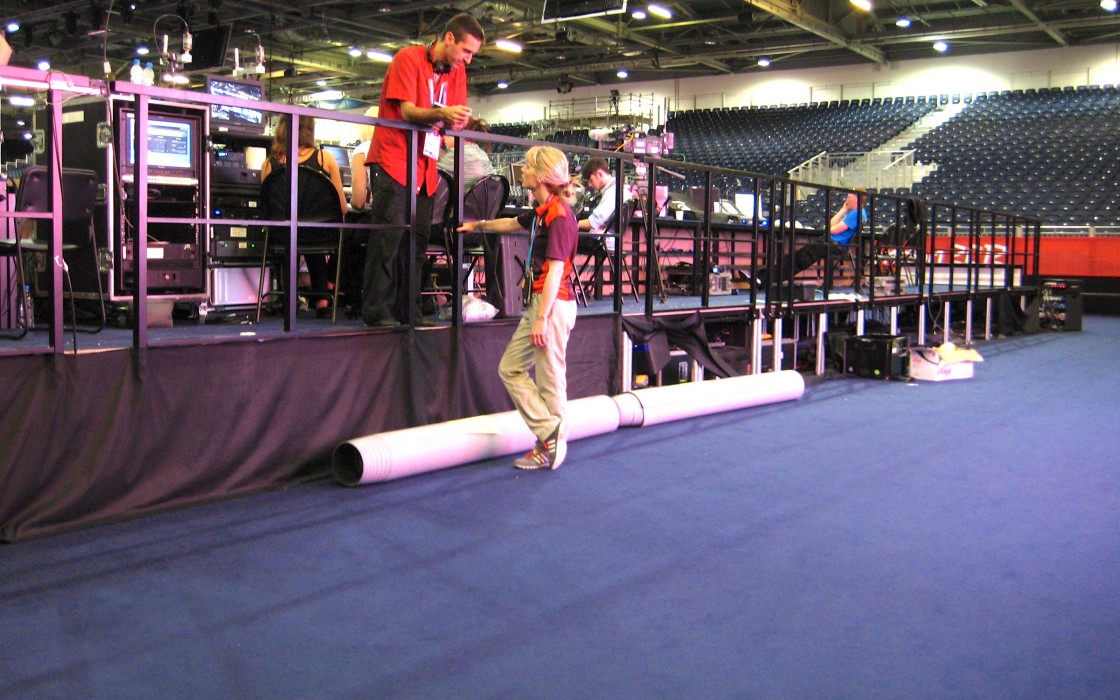 Every few days the sports changed and our tiers changed with them - easy with Metrodeck.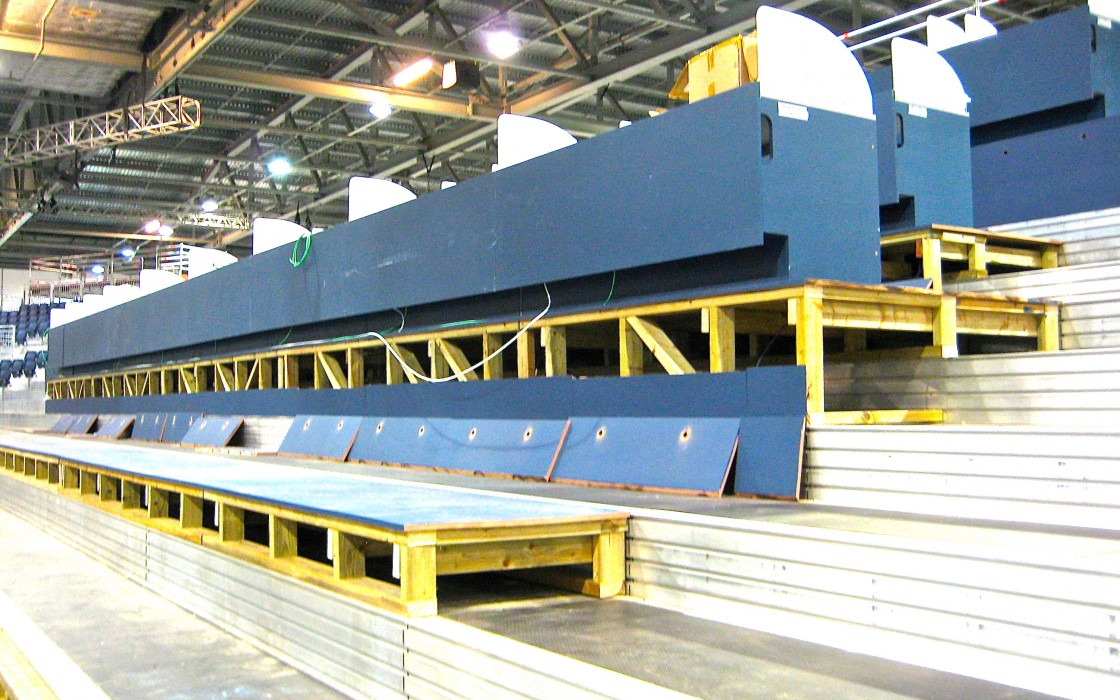 Up in the stands we built special platforms and desks for the world's media - 6km of softwood for ExCeL alone.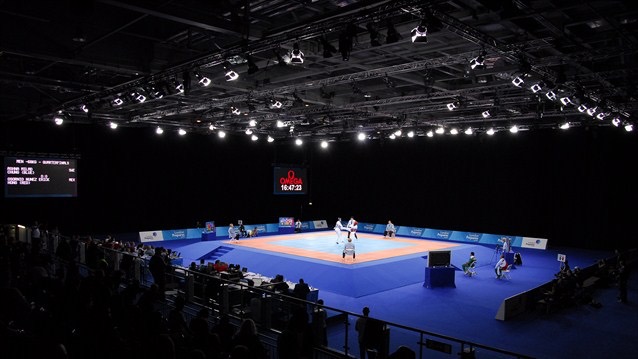 We supplied equipment to half of all the Olympic sports - including the faceted edges of the Taekwondo ring.