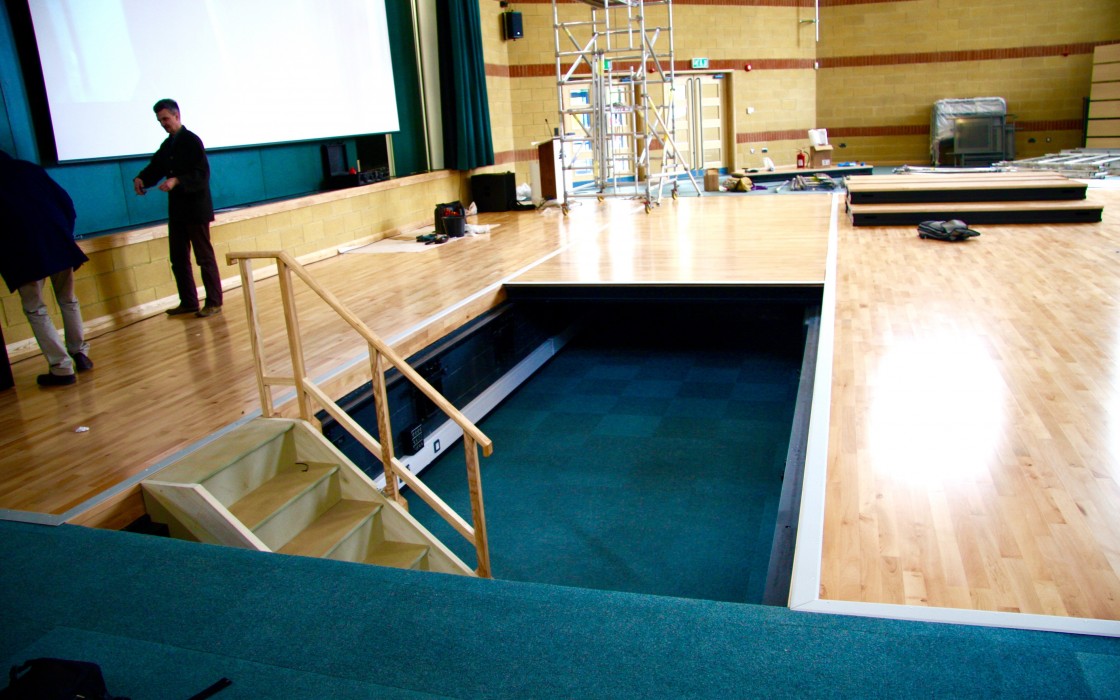 We installed an orchestra pit in the new Performing Arts Centre at Lytchett Minster School in 2003. In 2012 a fire destroyed the building.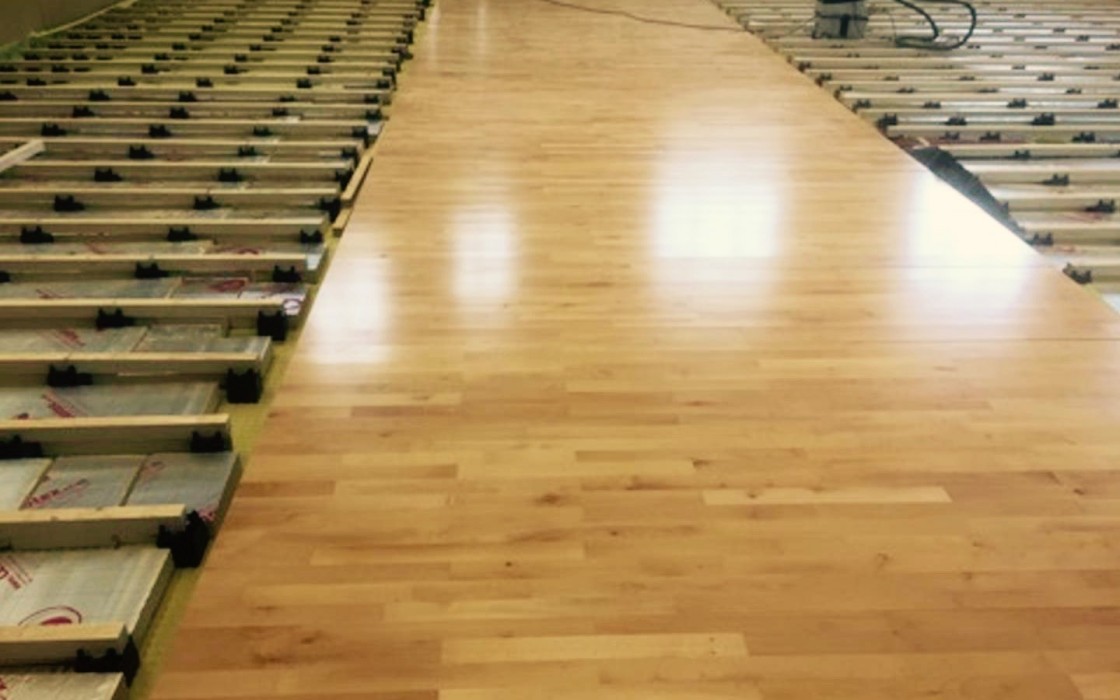 The school liked the facility so much they decided to re-build it with just a few tweaks to improve things.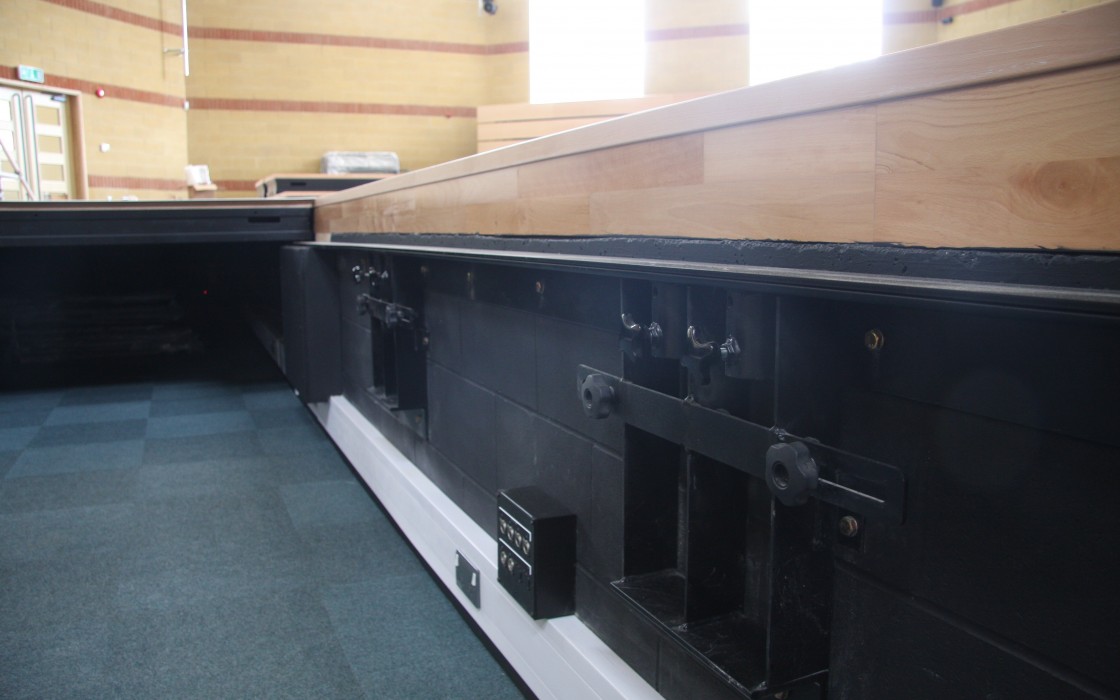 As before we installed a steel angle to support the ends of 3m long decks so the pit could be spanned without the need for legs.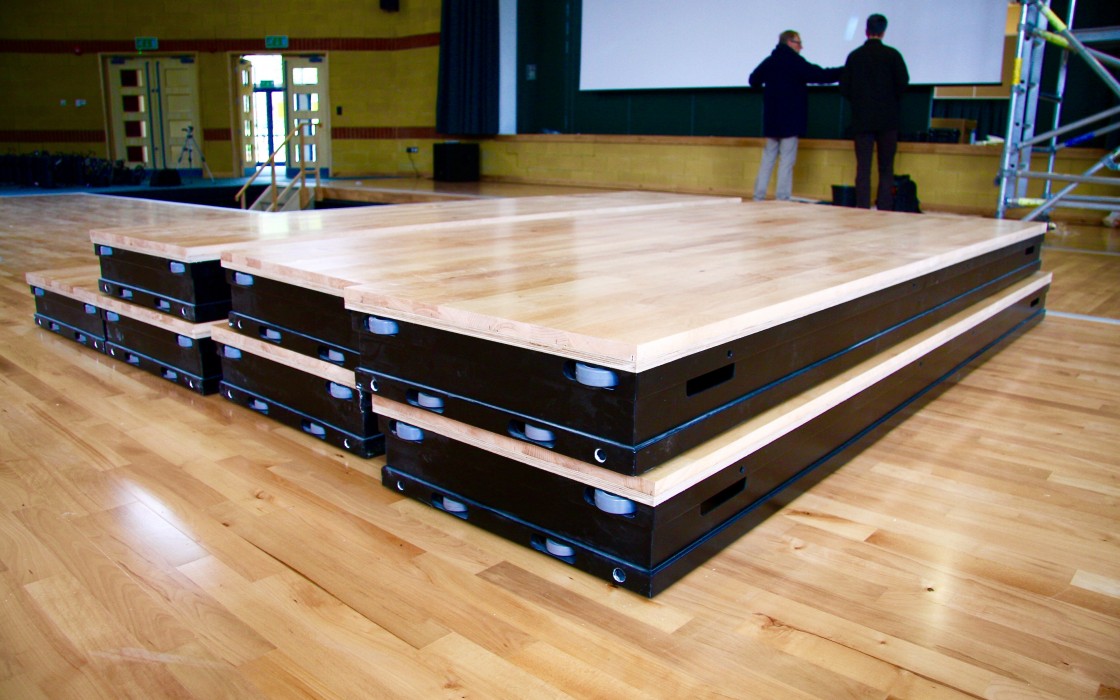 The bespoke aluminium Steeldeck Ultra modules were powder-coated and had a solid hardwood finish to match the surrounding floor.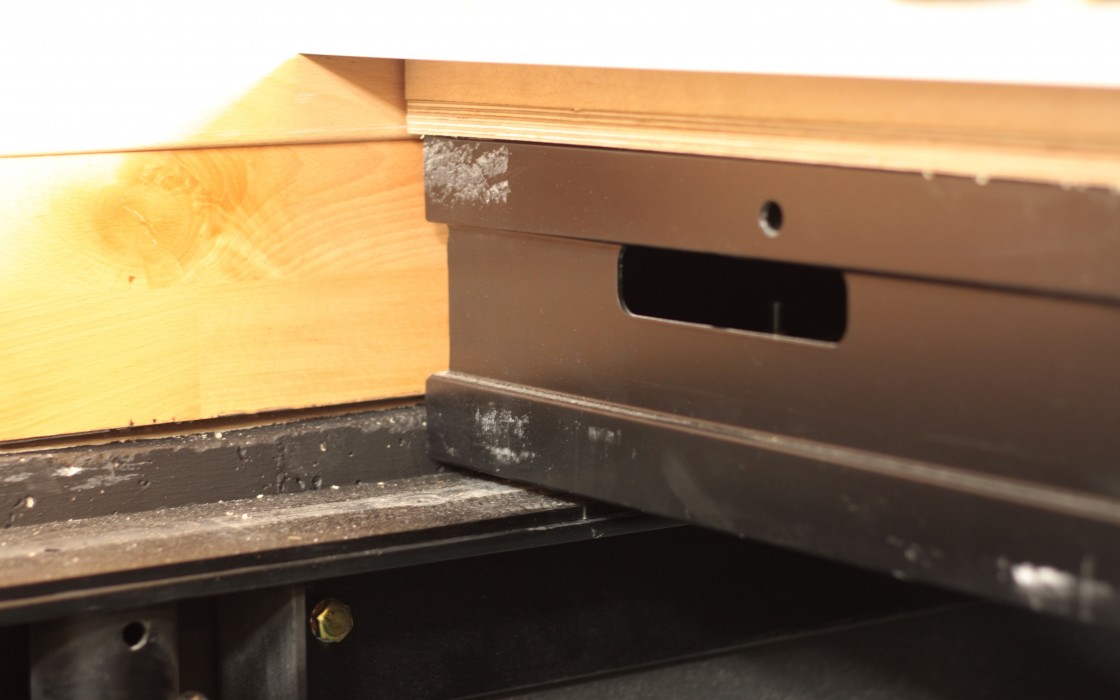 Wheels on the bottom and ends of the frames allowed them to slide smoothly into place along the track.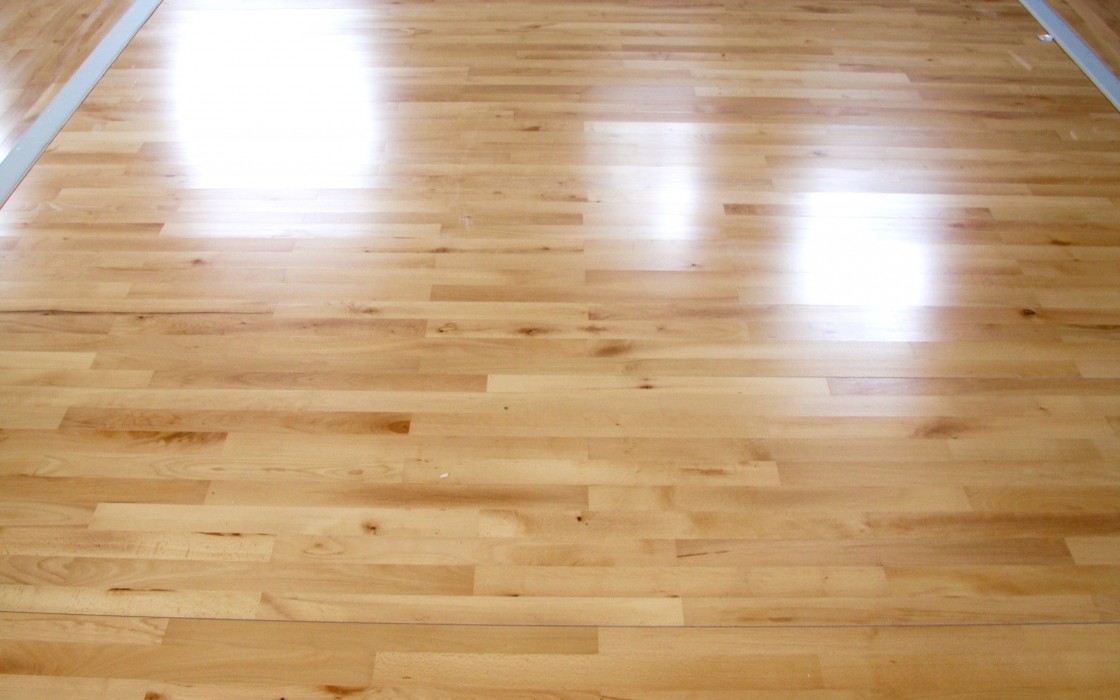 The result was a seamless finish which matched the auditorium floor perfectly.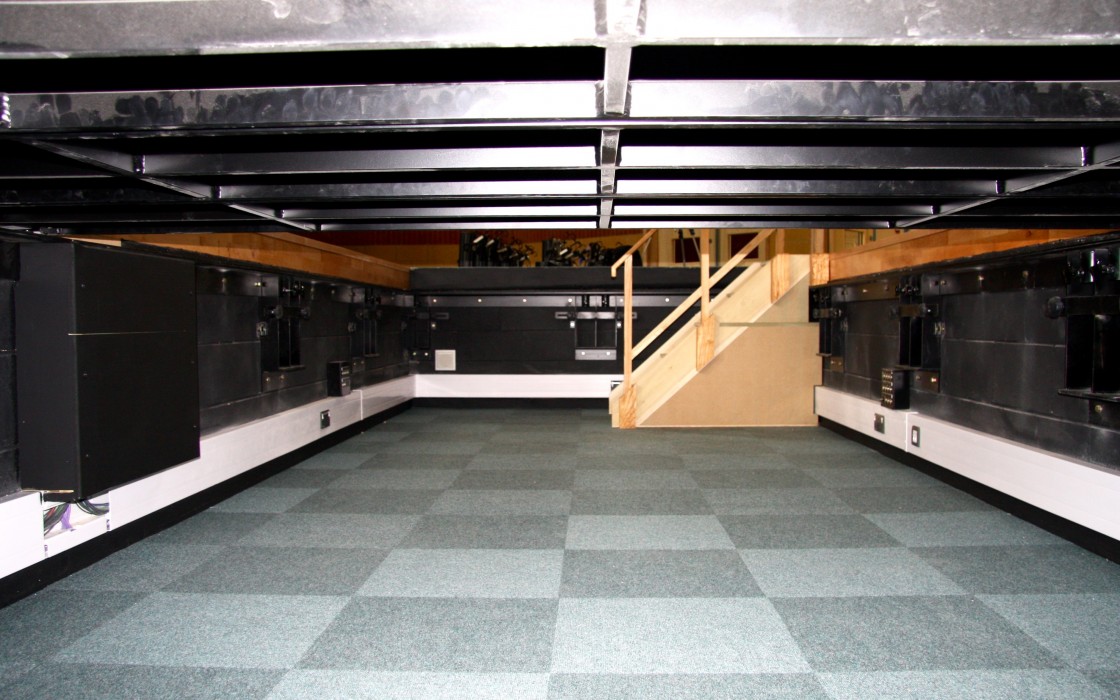 Unimpeded by legs, the pit offers clear access to LX boxes and other services as well as offering excellent storage space.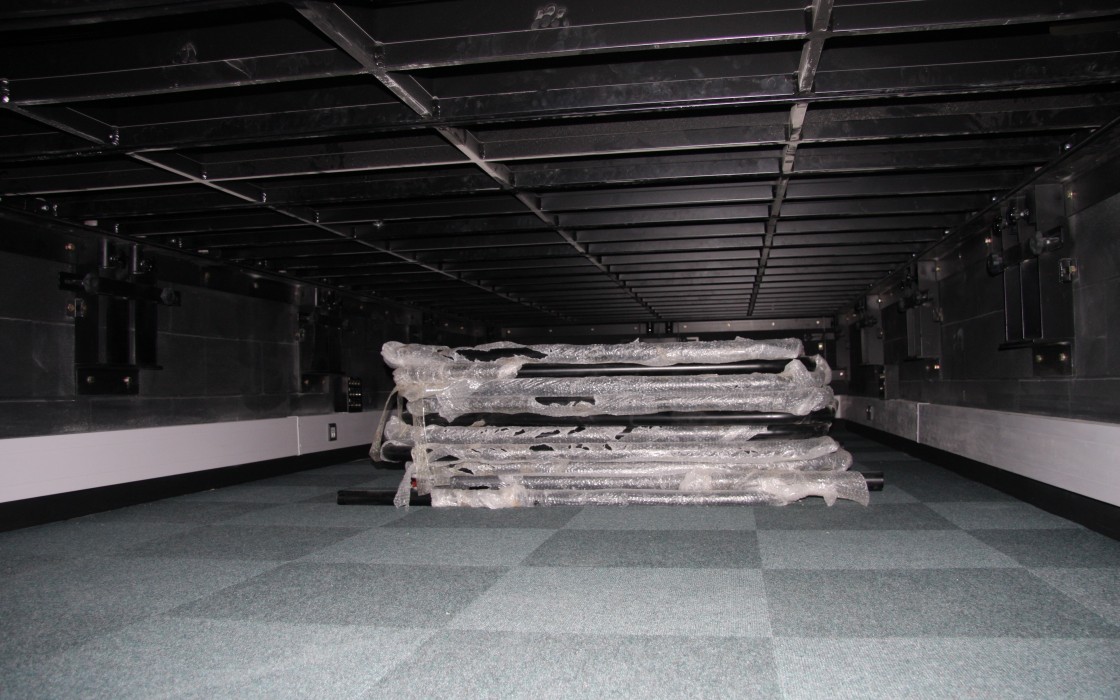 When the cover is off the decks are stored here. When it is in place, there is more than enough room for the pit handrails.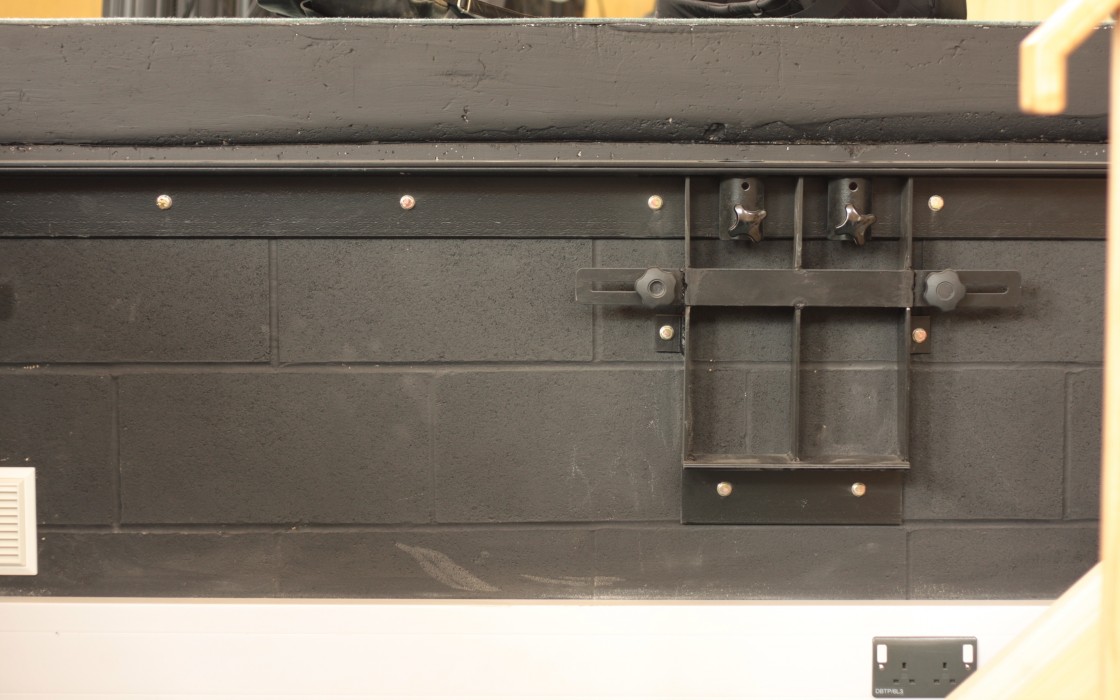 Bespoke sockets built into the steel angle allow the handrails to be secured at two different heights depending on the type of event.