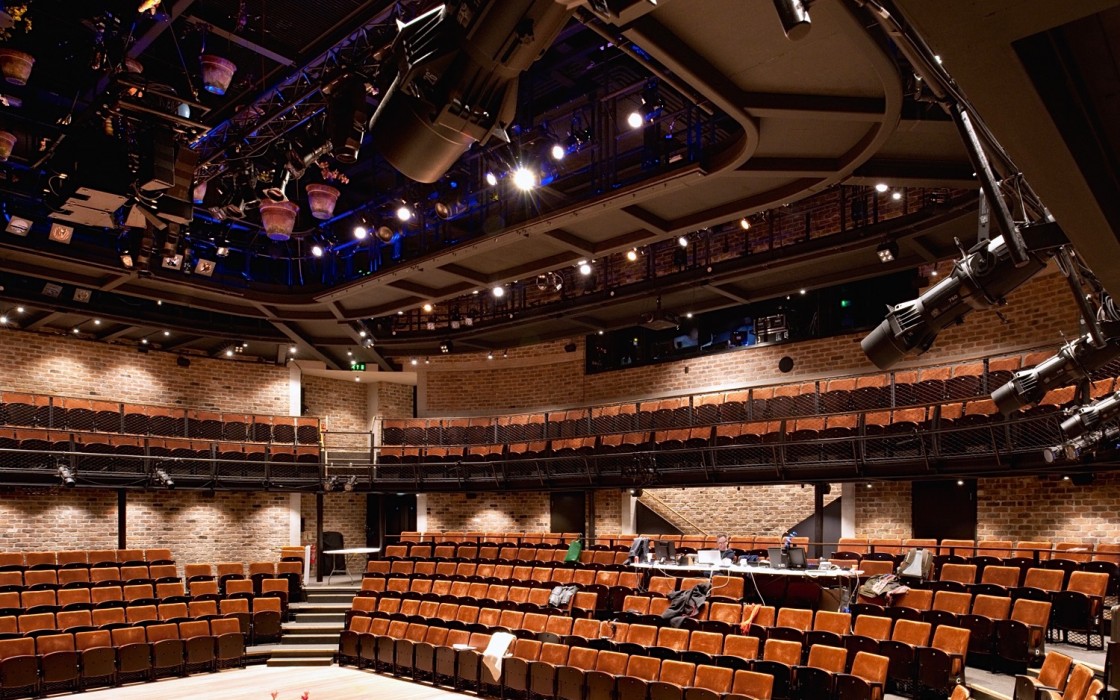 We supplied and fitted our Steeldeck 7.5 for the staging and seating tiers in this Stirling Prize winning design.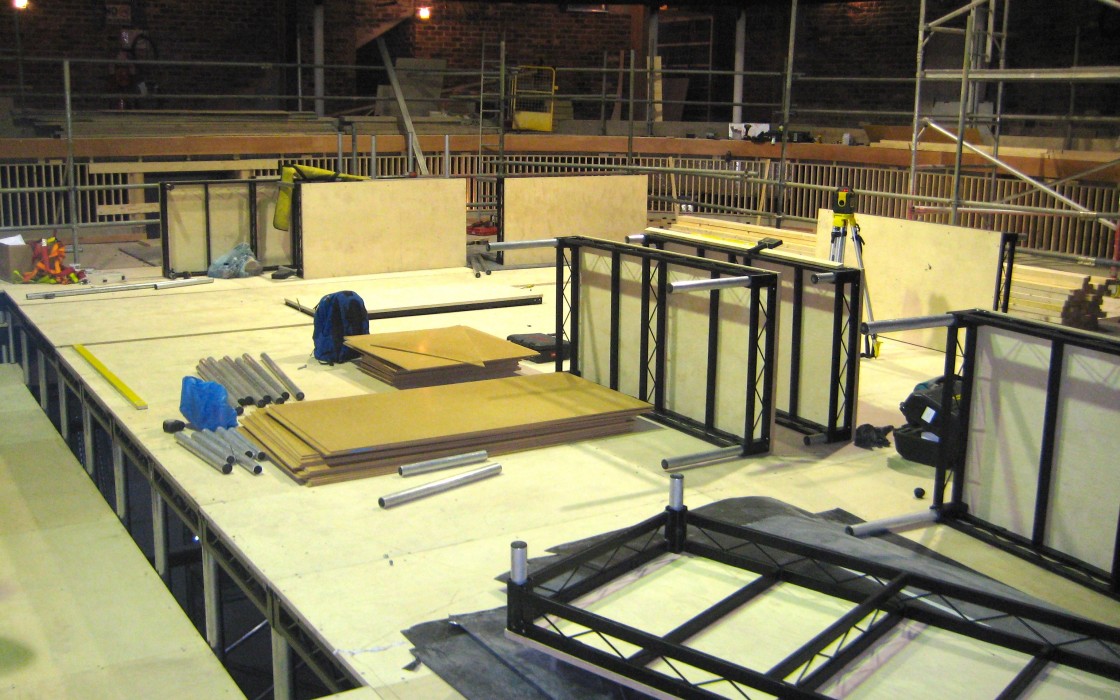 A combination of standard and bespoke decks was required to make this complex design work.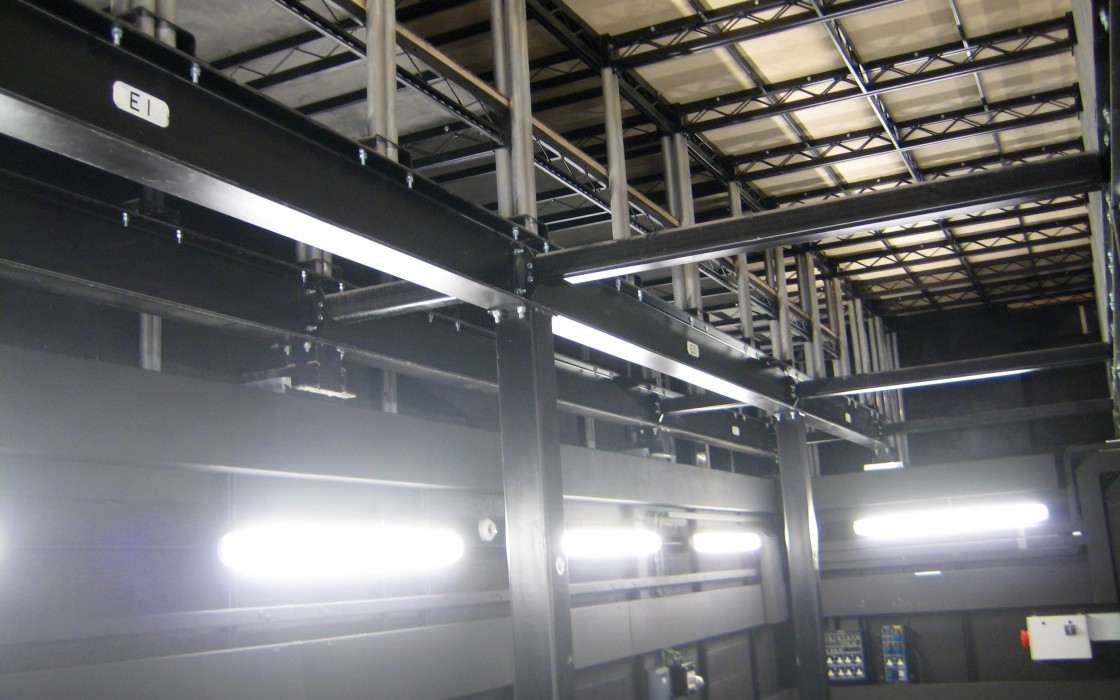 Once the decks were sitting on the frame above the pit, one of the challenges was how to move them.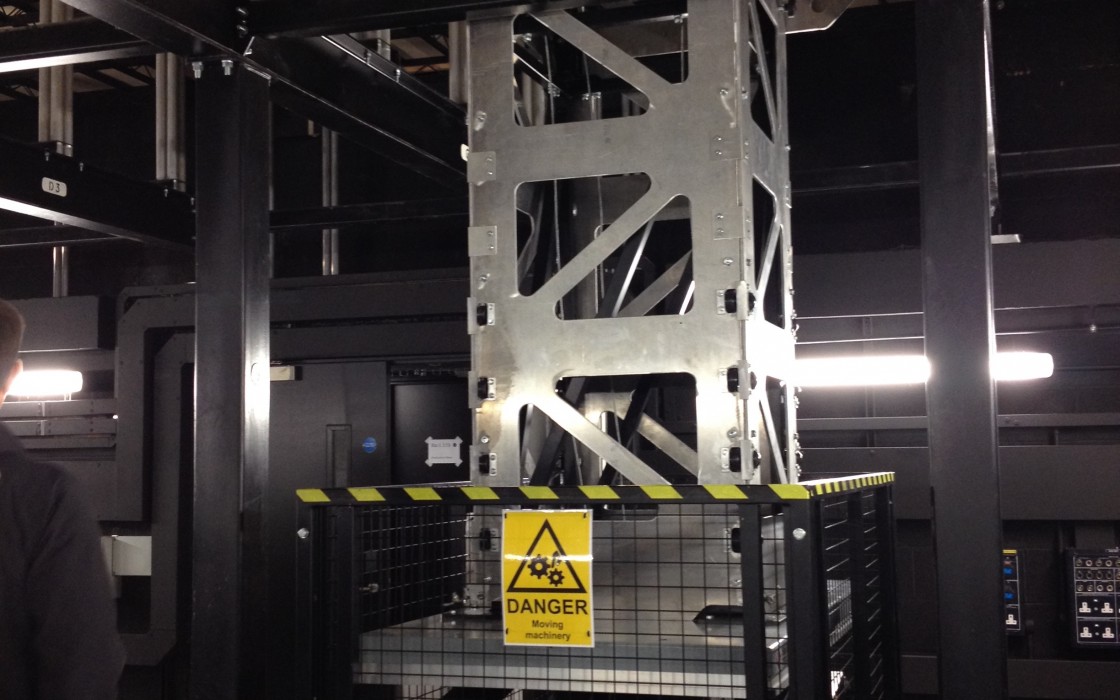 We designed a telescopic lift small enough to move around the pit floor and still push the decks...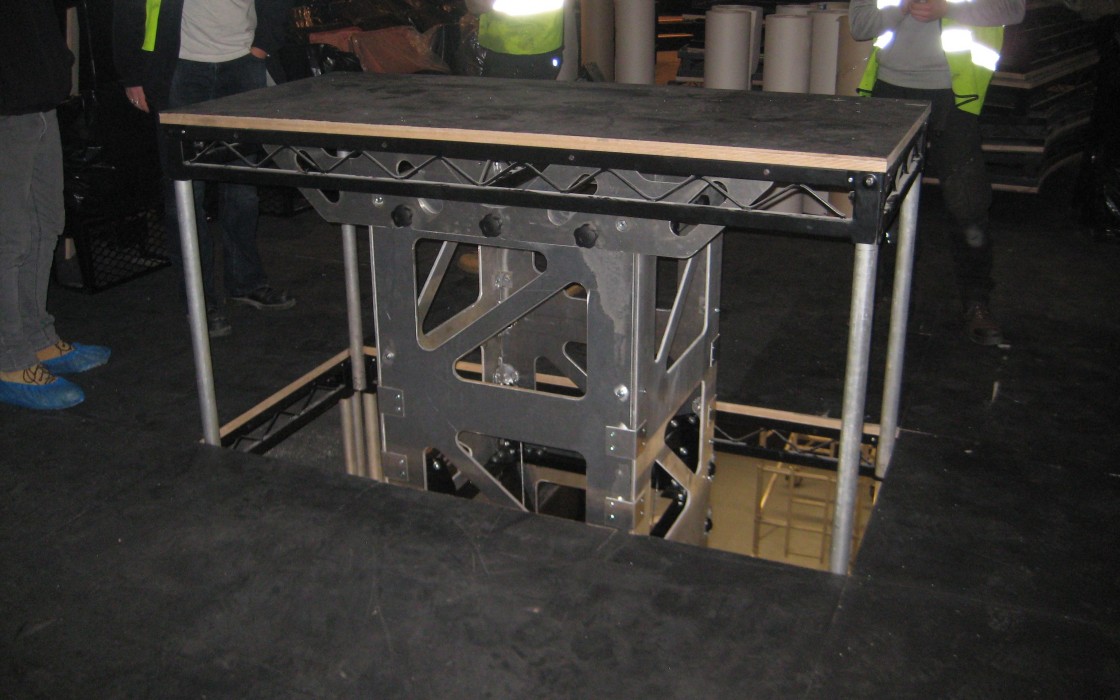 ...up through the stage level so that the crew can make the necessary adjustments.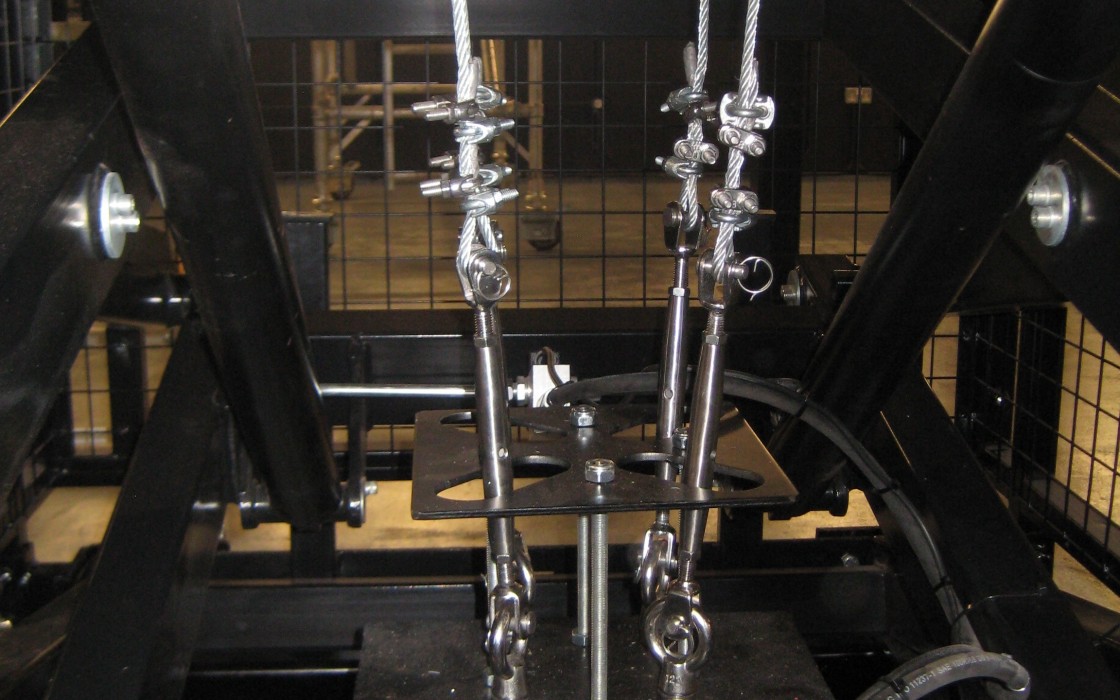 This unique mechanism required a variety of bespoke pieces to make it work.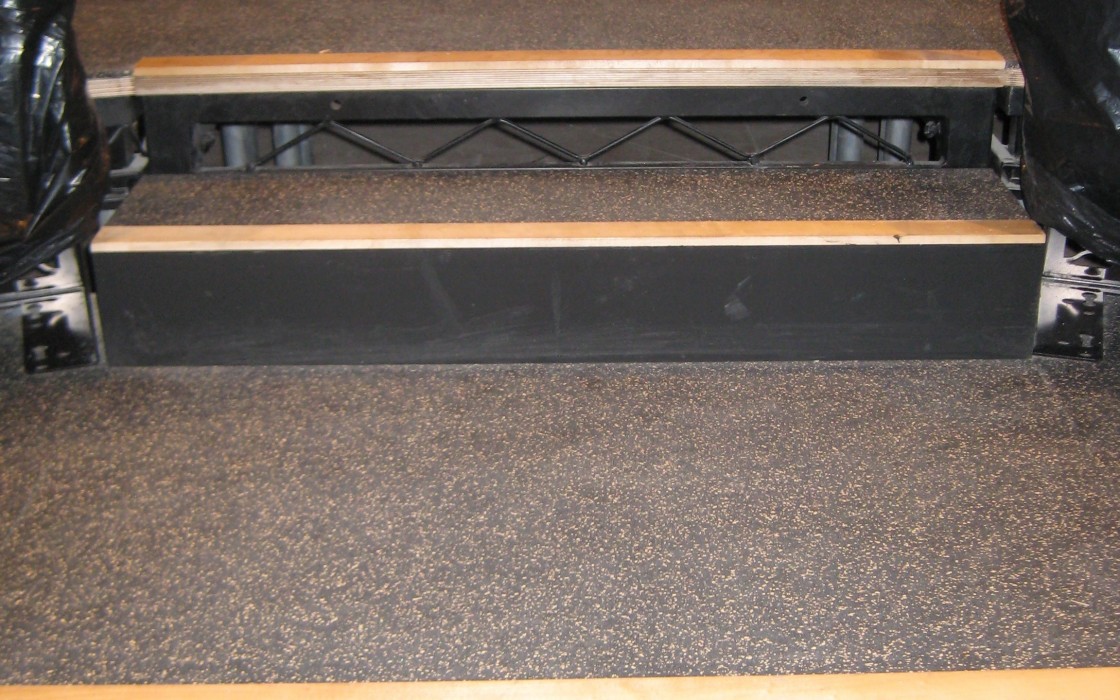 The seating tier decks had a special rubber finish to create the desired aesthetic and sound profile.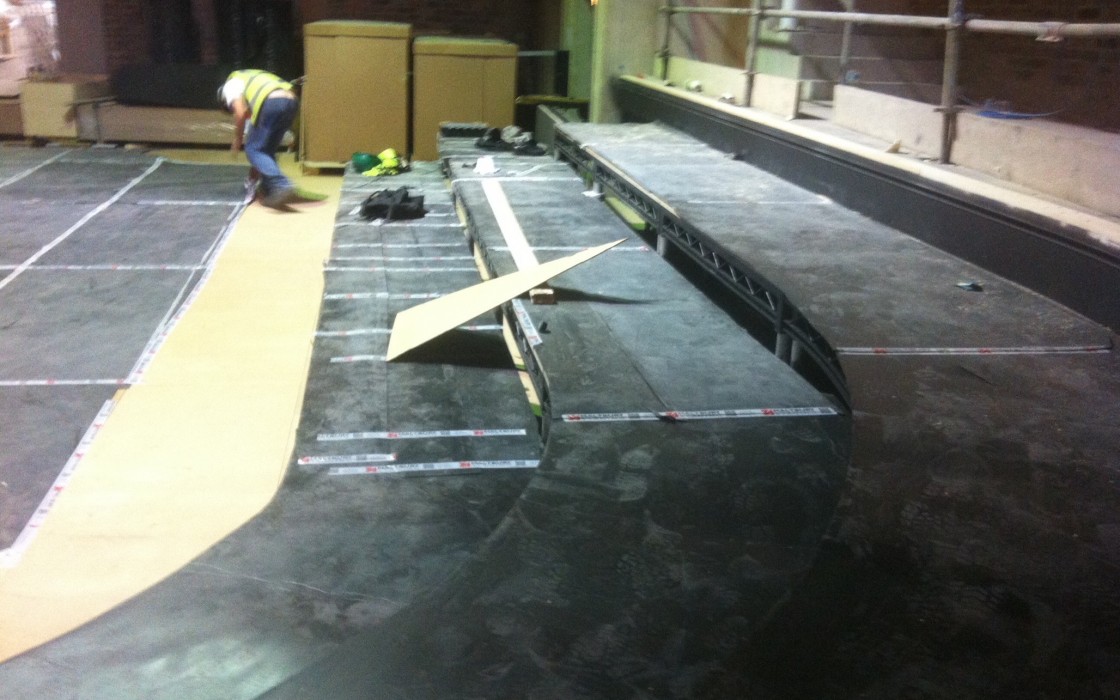 Every deck was scribed in to ensure a perfect fit before being returned to the workshop for the final finishes to be applied.